I ventured off to the second Target (Alexis Rd) on Tuesday morning.  By bribing P with popcorn I was able to keep her busy so I could dig through the Christmas clearance and find my goodies.  I got all of this for only $19.42.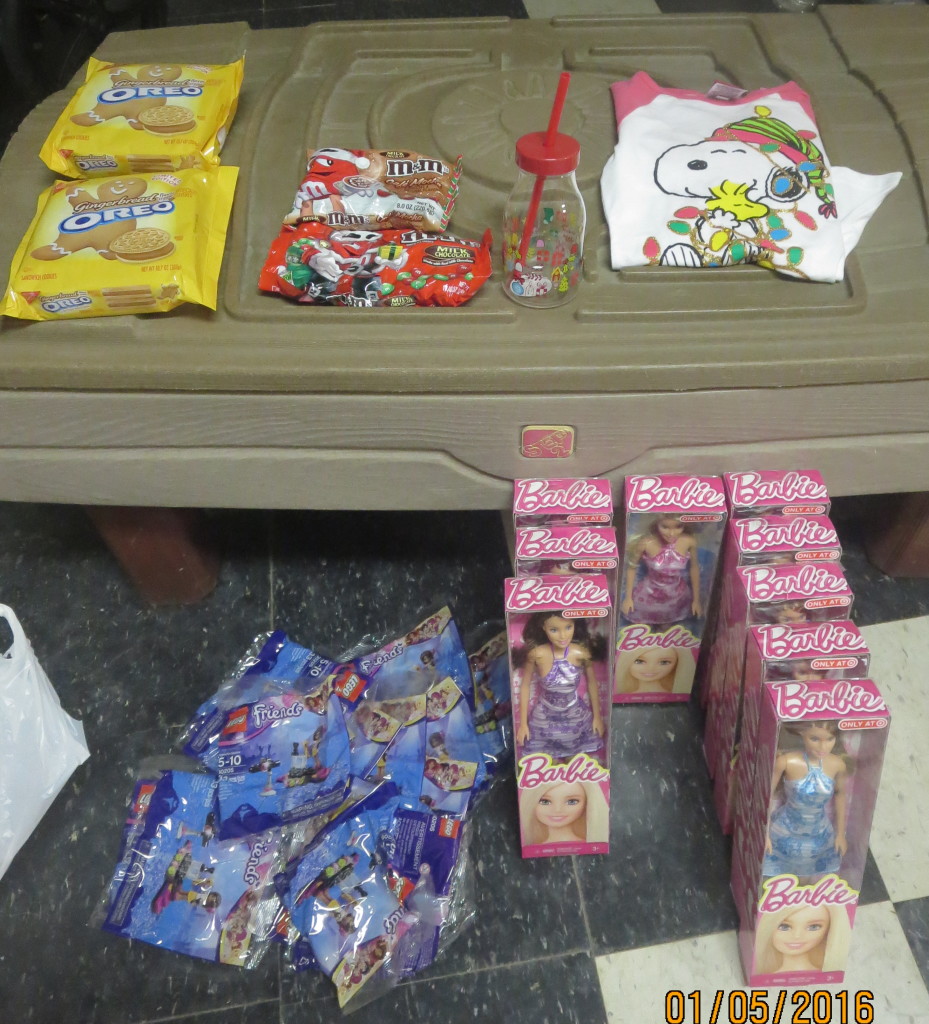 There were over 100 Lego Friends sets (I kid you not!).  I stopped myself and only bought 30 at $.39 each.  Because I bought all of these I returned the 16 I purchased at $1.19 each.  I still saved money and got twice as much.  I found 11 Barbie's ($.50) in the regular toy aisles, but only got 9 because one of the cashiers wanted two.  I plan on donating most of them so I had no problem parting with two.
I found another milk jug cup ($.39) which I needed and a Snoopy shirt ($.99).  P won't be able to wear this shirt for quite a few years but it was too cute to pass up.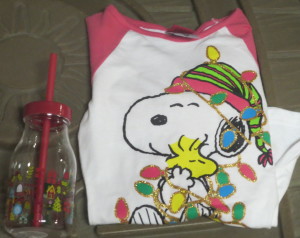 There were a ton of Gingerbread flavored Oreo's.  They were $.89 each and I had a $1 off 2 coupon making them $.39 each.  I also found two more bags of M&M's for $.95 each.  I had one more $1 off 2 coupon making them $.45 a bag.  B got more candy that he does not need, but will surely enjoy.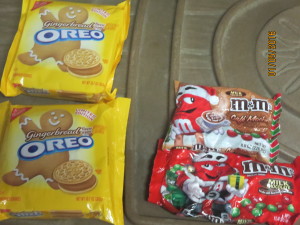 Off to the next Target we went!
Disclaimer: I have never claimed to be any great writer. So any mistakes that are made are my fault. Sometimes I mix up names B, S, and P, but I think you can figure out who I am talking about. If you find any grammatical errors just fix it in your mind so it sounds right.