Troubled Tuesday is basically my complaint day to complain about all the troubles I have, which could range from what is happening on TV shows to who knows what.
We have spent a ton of money in the past week. Between Black Friday and Cyber Monday we definitely splurged.
I am obsessed with watching Hunting Hitler on The History Channel. I have always loved the WWII history and want to know if Hitler escaped.  If I find out this show is more fake than real I am going to be crushed.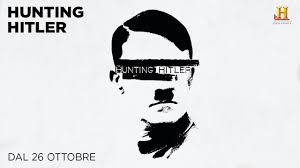 I got a new adult coloring book at Costco today. I started coloring again yesterday.  I am hoping it will be therapeutic and kick this funk I have been in.
The house is decorated for Christmas and even though we scaled down considerably to keep it toddler proof it still looks like Christmas threw up. I can only imagine what it is going to look like when we get all of the Christmas decorations back out again in a few years.
S asked me if birthmarks were real. I told him they were and showed him mine on the side of my leg where I am missing pigment.  S then asked if the hole (concave area) is also part of the birthmark.  I told him no that was just fat on my leg!  Ugh!
What is troubling you?
Disclaimer: I have never claimed to be any great writer. So any mistakes that are made are my fault. Sometimes I mix up names B, S, and P, but I think you can figure out who I am talking about. If you find any grammatical errors just fix it in your mind so it sounds right.