So most years I am totally excited to go shopping at Target after Halloween to see what they have and what items I can find for next Halloween.  As I did a little research so I knew what items to look out for I was really disappointed.  I could not find very many "toy" items in the Halloween section like years past.  I even put some feelers out there to see if anyone else could find anything and got no responses.  So I am going to show the few items that I could find as far as "toy" items and houseware items (plates, cups, etc.).  I also wanted to show some of the items that I am going to be on the lookout for.  I included the DCPI's for the items in case you wanted to check on brickseek.com or fyndly.com.  Let me know if you find anything good!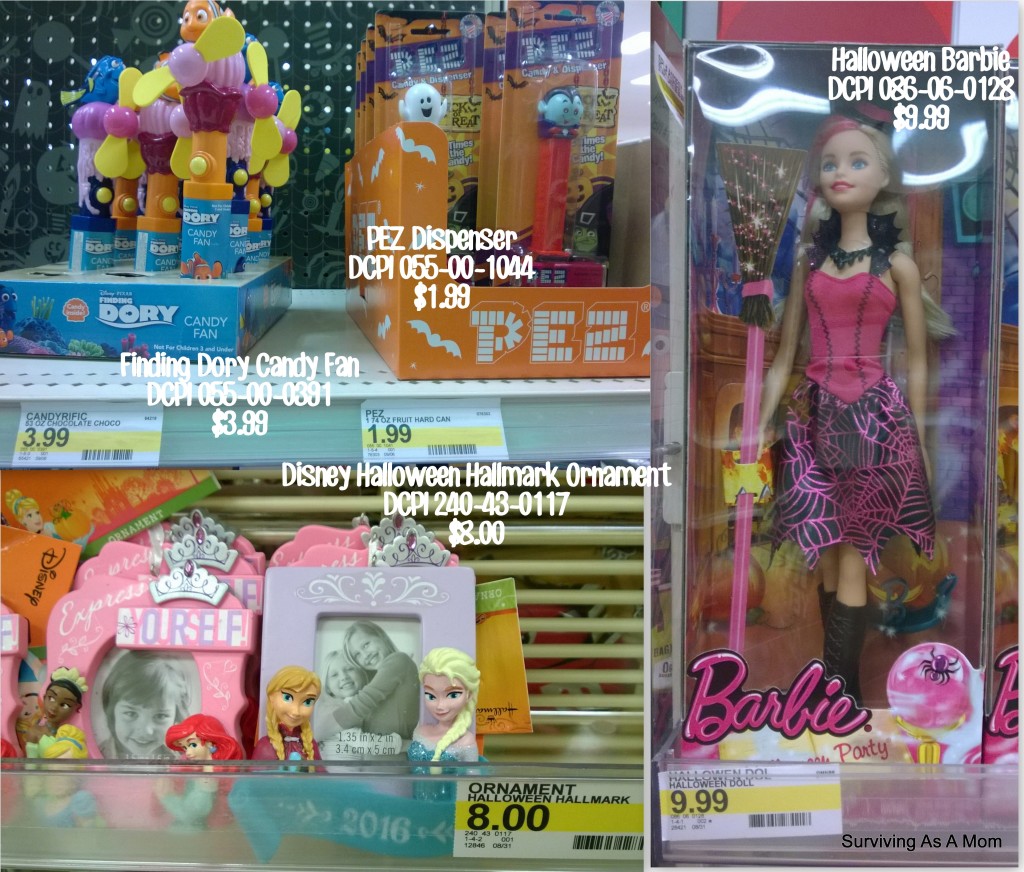 Can you believe this is all the toys I found?  I can't believe they didn't have any Play-Doh or Hot Wheels packs at my store.  I need to check out the other stores in my area.  Let me know if you have anything else at your store!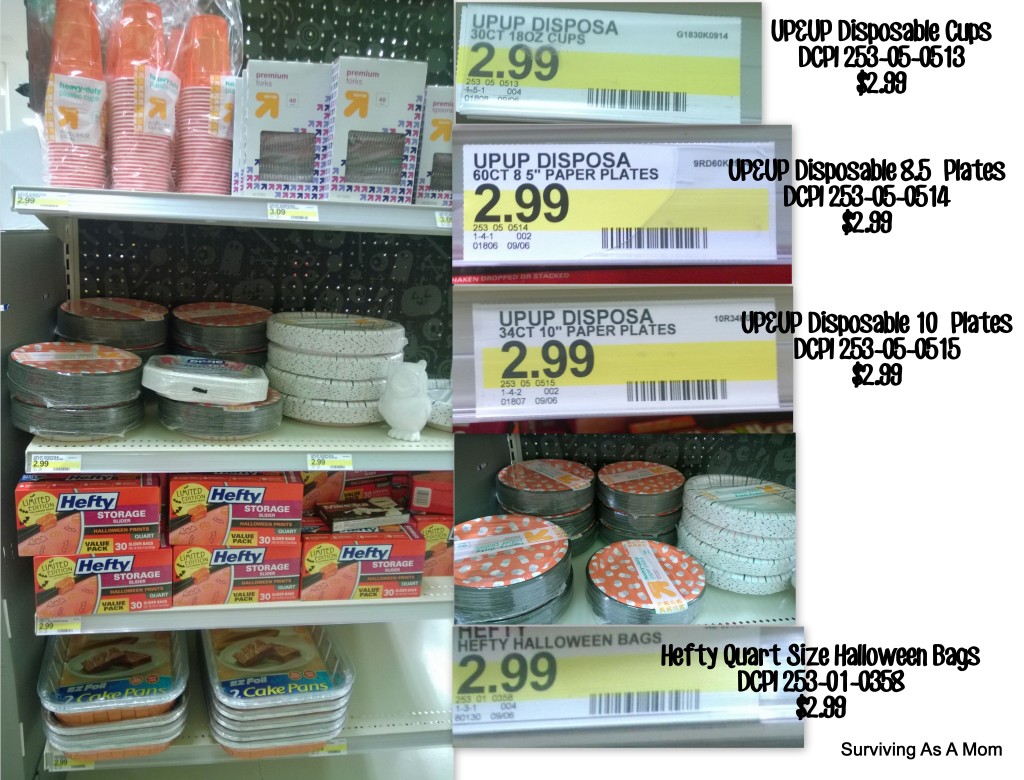 Here are just a few of the household items that I found.  I always hunt for these and use them year round.  One year I got 40 boxes of tissues at 90% off.  I hope to find something like that again.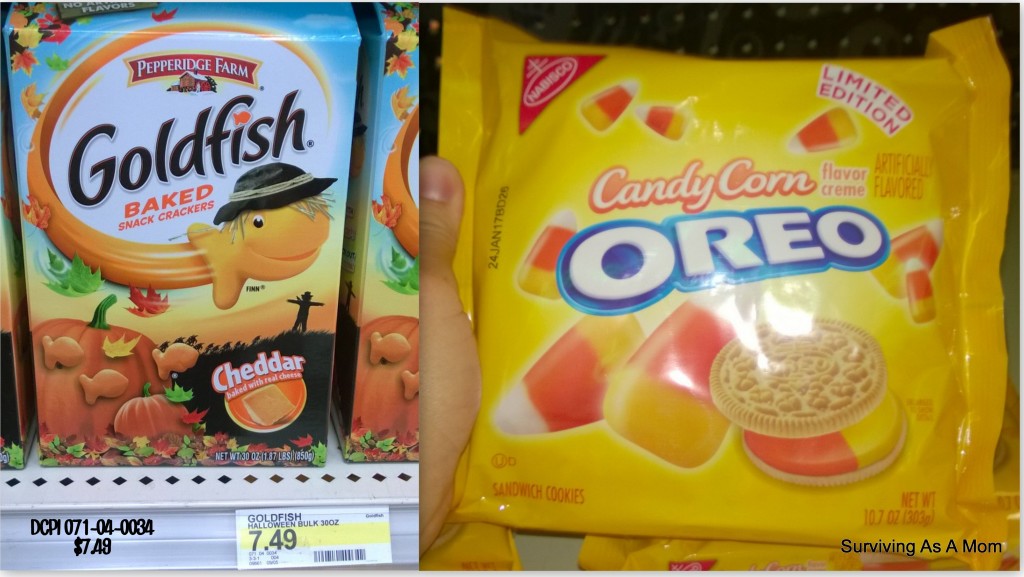 Don't forget to check for the food with Halloween packaging.  Goldfish are Goldfish and taste just the same no matter what the package looks like!  While I didn't get a number for the Oreo's if they are anything like the Gingerbread Oreo's there will be tons left over after Halloween.  Remember food only goes down to 70% clearance.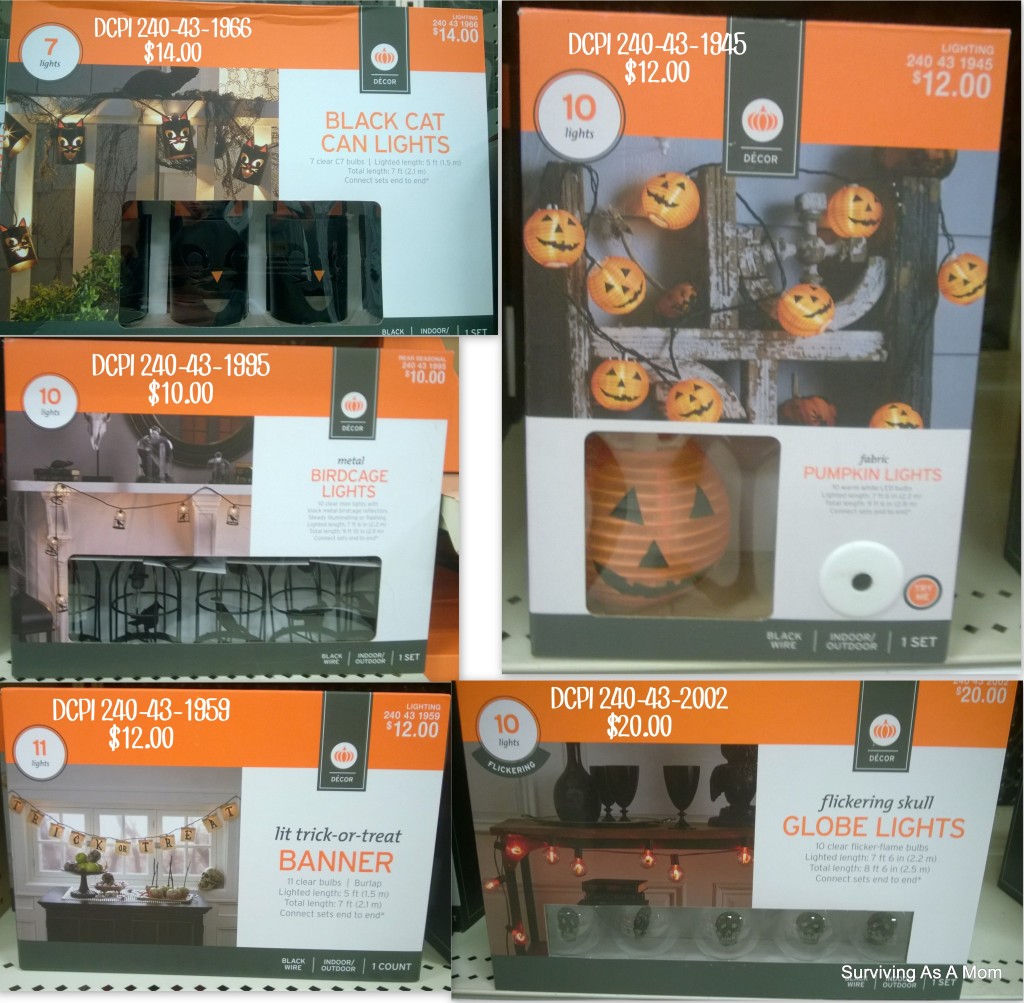 I love these lights.  I think the birdcages could be dressed up somehow and used for spring decoration.  This year I took outdoor decorations and used them inside.  The kids love things that light up!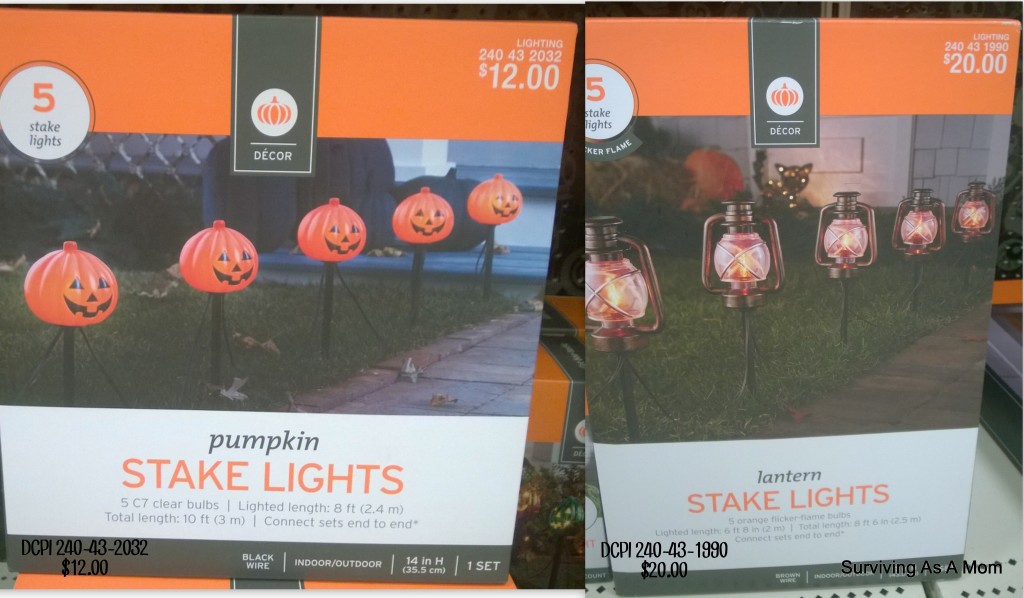 I have solar lights outside and love the way they look to add some Halloween lights would be awesome.  The lanterns I think could be used year round I could just change the bulbs out for different colors.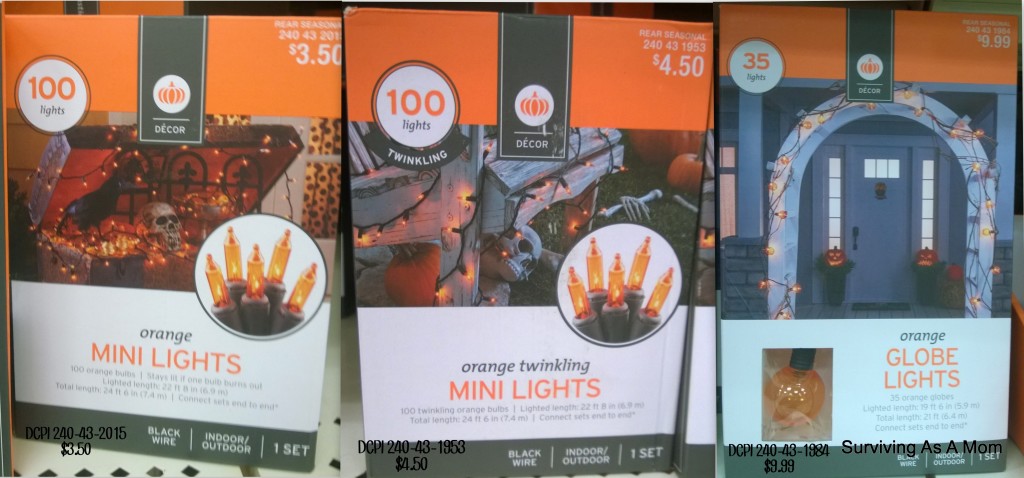 We used to have orange lights but half the strand went out so we decided to toss them.  S was bummed we didn't have any for outside this year so I am going to do my best to find some even if I get them at 70% off.
Those are just a few of the items I am going to keep my eyes out for.  Who know what I may find or what catches my eye.
Disclaimer: I have never claimed to be any great writer. So any mistakes that are made are my fault. Sometimes I mix up names B, S, and P, but I think you can figure out who I am talking about. If you find any grammatical errors just fix it in your mind so it sounds right.