I had one more Target to go to and P was at about her limit.  This was going to be a quick in and out only getting what I remembered was around.  I gave P a bottle on the way to this Target because they are like magic and make her happy again.  I found all of this, was in Target for less than 25 minutes, and spent only $20.61.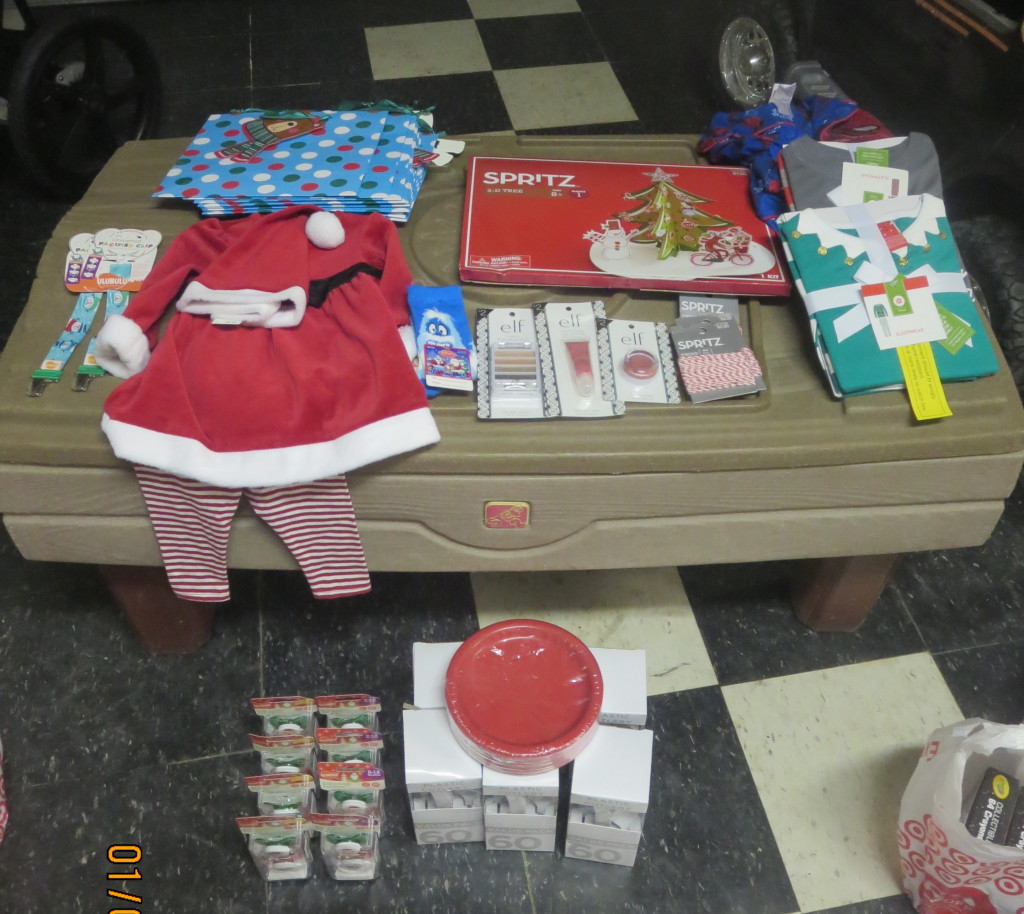 I got 10 gift bags at $.15 each.  I think I could use them for birthday presents not just Christmas.  I found two snowmen pacifier clips which will work for the entire winter season.  I got an outfit ($2.00) for my niece who is expected to be born in March.  I found a pair of Abominable Snowman socks ($.39) for the elf to bring S next year.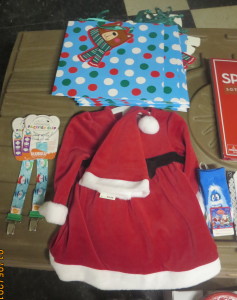 I got a new 3D Christmas display for S to assemble next year for only $.70.  I got three more elf cosmetics for my niece for only $.60 each.  I also found three more bakers twine for $.20 each.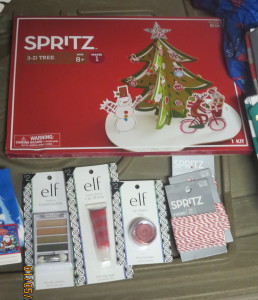 I got three pairs of pajamas.  The Spiderman jammies were $1.66.  S has never seen a Spiderman show/cartoon/movie but will still wear them.  P got two sets of jammies for $1.49 each.  I had already bought the elf jammies at $4.49 for P so I returned them.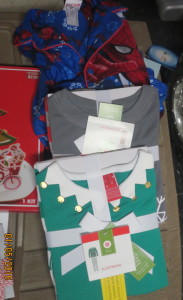 I found six boxes of silverware at $.30 per box.  I also got one package of dessert plates for $.30.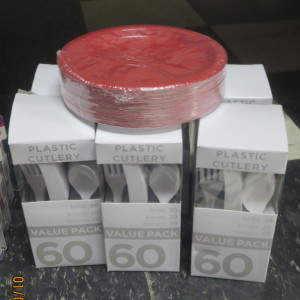 The whole reason I wanted to go to this Target was for the Christmas binkies.  I got each pack for only $.69.  So I spent $5.52 on 8 packs and if I had bought one before Christmas I would have spent $6.99.  It is beyond crazy how cheap I got them, basically $.35 per pacifier.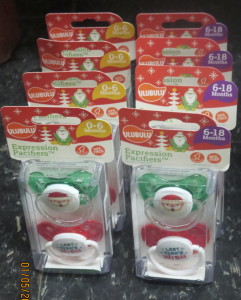 Disclaimer: I have never claimed to be any great writer. So any mistakes that are made are my fault. Sometimes I mix up names B, S, and P, but I think you can figure out who I am talking about. If you find any grammatical errors just fix it in your mind so it sounds right.