So I cannot believe it but I did it.  I finally got up and was at the door at 8am to check out all the Christmas clearance and have first pick at it (after the employees).  I only went to two Targets yesterday and then it was time to head home.  P still does not feel well and I could not be gone for too long.  At the first Target (Perrysburg) I found a ton of stuff and spent just under $100 at $94.69.  I got a few items for my neighbor "Griswold" so I really only spent $92.50.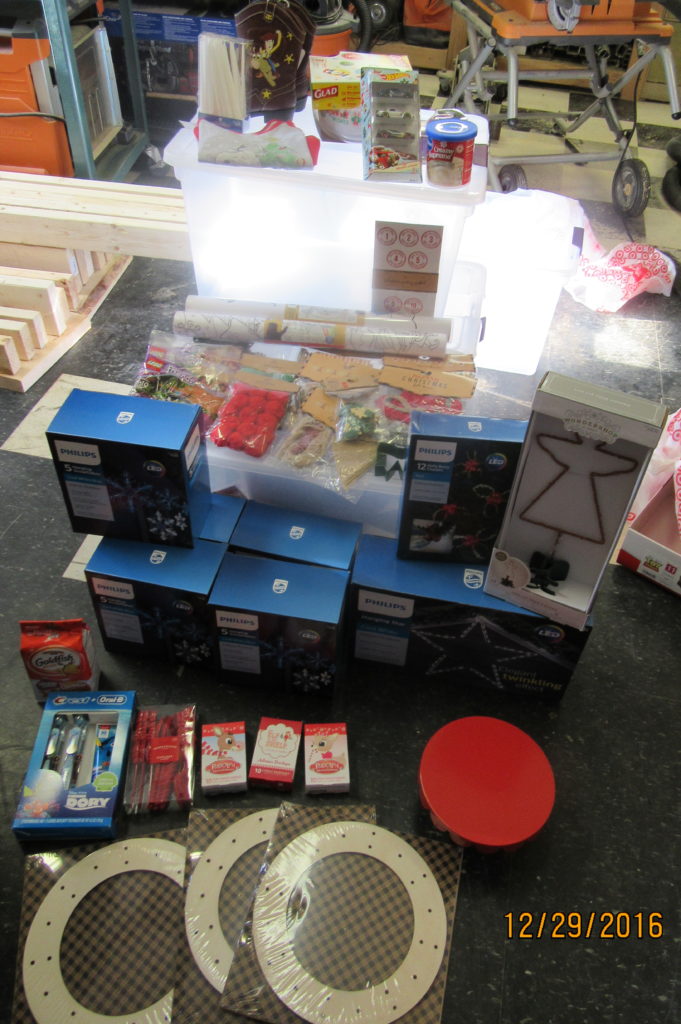 While it was not part of the Christmas clearance I came across some Toy Story cowboy boots and could not pass them up for P.  The shoes are way too big for her but she will enjoy wearing them around the house.  They were $11.99.  I found the Glad containers for $.98.  I think they will be perfect to give goodies away in next year. I found the Hanukkah light on sale for only 50% off at $4, but my neighbor wanted them.  I also found a Snoopy shirt for P for only $2.99 that she can wear in a few years.  The Hot Wheels pack ($1.34) and the Kinetic Foam ($1.49) I found while checking the back of each display behind the cardboard displays.  I thought it would be nice to try peppermint frosting ($.75)..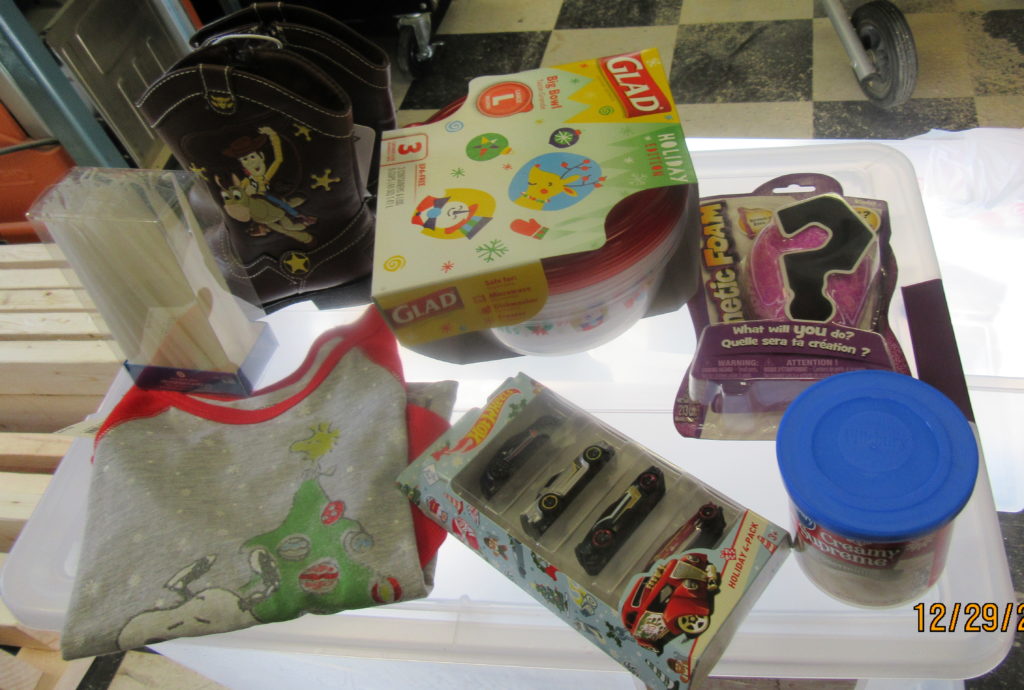 I got the two coloring papers($.90) for P to use with the watercolor paints.  I found the 3 bags of Lego Friends on the bottom shelf of the display and they were only $1.19 each.  I got a few different banners to either make or use at only $.90 each.  I already used the two plain burlap banners to make a "Let it Snow" banner to hang on the entertainment center.  I also got pom poms at $.30 to use for craft projects.  I got some little wooden trees ($.90) to use for something.  The angel tree topper ($7.50) is for P's tree in her room.  It will go nicely with her tree decoration.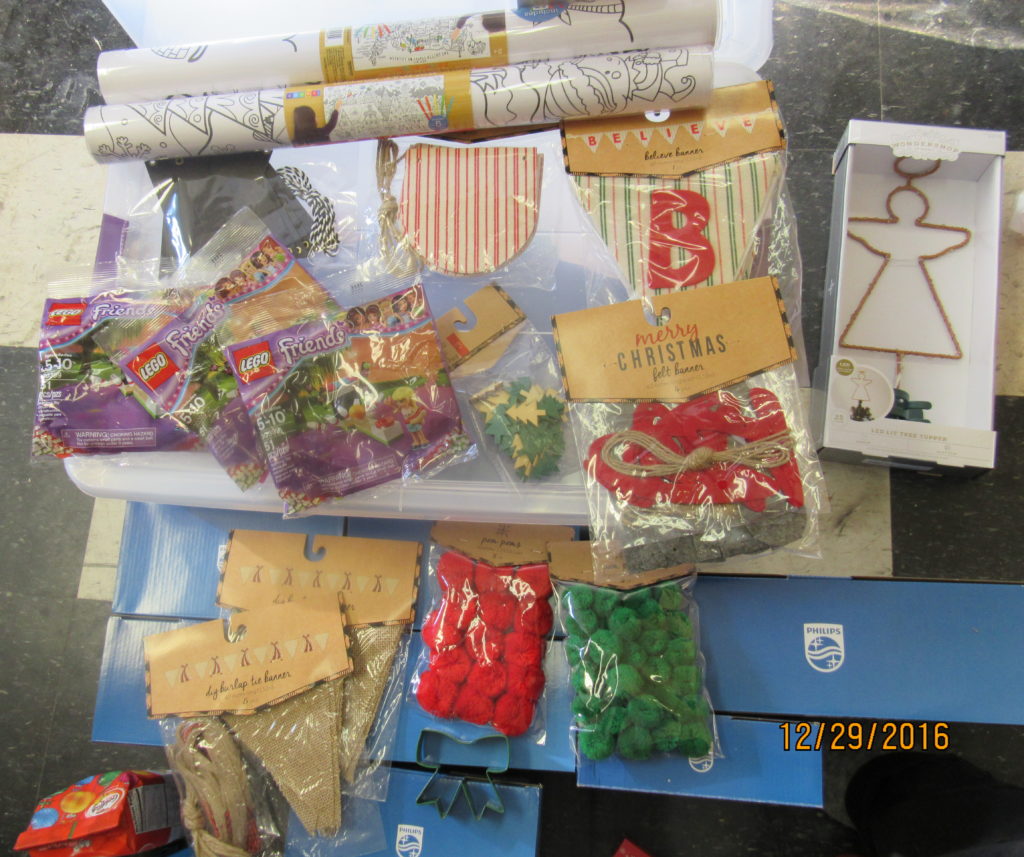 I got 5 boxes of snowflakes ($5.99) to hang at the peaks on the front of our house and one for the neighbor.  I also got him the tree ($5.99) since his went out this year and S was bummed about it all season.  I found the holly berry lights ($3.89) and cannot wait to use them next year.  If only I could find another box or two of them.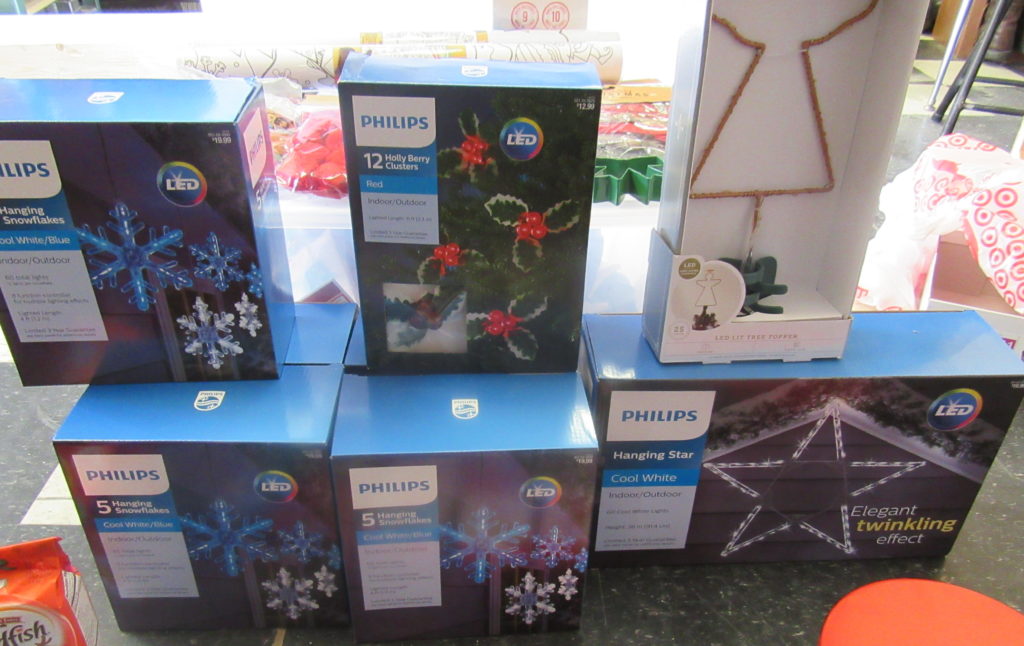 I got some goldfish crackers ($.74) for P.  I found toothbrush and toothpaste for P in Nemo themed.  They were $2.99.  I was bummed to see all the beauty and health supplies were only 50% off even though Christmas was 70%.  The cutlery was $.90 and the kids love getting new silverware to use.  The bandages will be from the elf next year and were $.30 a box.  I really liked the red cake stand so I got that and it was $1.50.  I love using these rings and making holiday themed craft projects to hang from the ceiling fan.  They were $.90 each and worth every penny!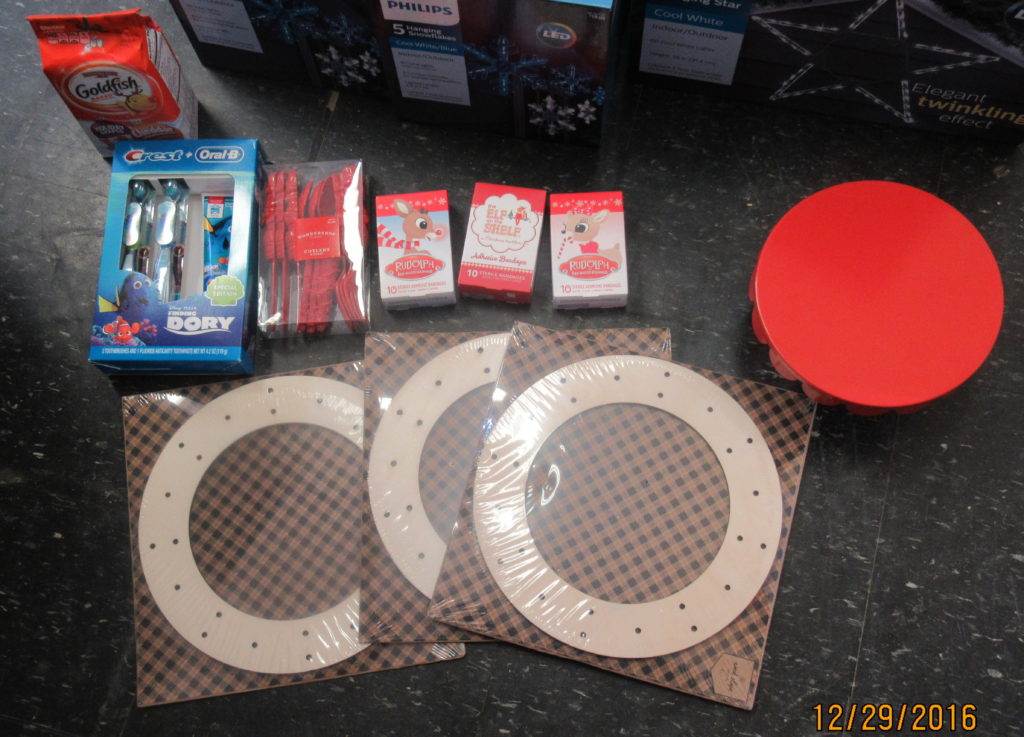 I didn't wait for 90% this year because I just decided to get what I wanted and not worry about if it cost me a few extra dollars.  There are some items like pillows and blankets that I am going to wait on till 90% clearance because we don't really need anymore pillows or blankets but they match the new furniture.  The savings on my receipt showed $202.33.
Disclaimer: I have never claimed to be any great writer. So any mistakes that are made are my fault. Sometimes I mix up names B, S, and P, but I think you can figure out who I am talking about. If you find any grammatical errors just fix it in your mind so it sounds right.