March 4, 2016
Comments Off

on Yoplait Plenti Greek Yogurt
Disclaimer: No compensation was received for this Chatterbox Kit.  All thoughts and opinions are all my own.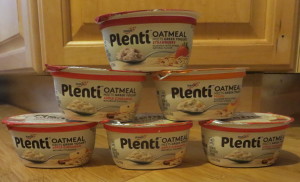 I love throwing House Party's when I am selected too.  House Party came out with a new way to test products Chatterbox.  Chatterbox is about trying products and not having to host a party to do so.  This is the second time I have been selected to do a Chatterbox.  It just so happens it is for the Yoplait Plenti Oatmeal Greek Yogurt.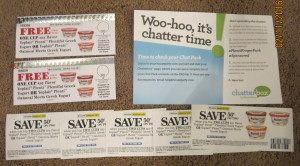 Yoplait Plenti Oatmeal Greek Yogurt is a combination of fruit, oatmeal and Greek yogurt.  Each cup contains 16 g of Whole Grains, 11 g of Protein and comes in 6 delicious flavors.  P loves yogurt and we have not found one that she will not eat.  We started P out with plain Yoplait yogurt, which she ate when we mixed with fruit.  P then moved onto Yoplait yogurt with fruit.  We kept her on that for a while and when she turned about 18 months old we tried Greek yogurt.  S hated Greek yogurt so we had no idea what P would do with it.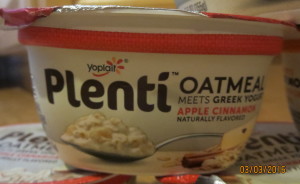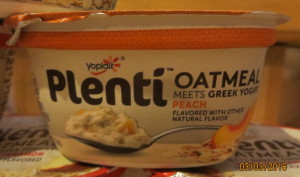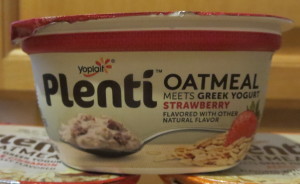 When we tried Greek yogurt with P and she ate it no problem.  After a few weeks we let her try Yoplait Plenti Greek Yogurt mixed with oats, pumpkin, & flax seeds.  I was amazed at how much she liked the mixture.  She ate the nuts without giving it a second thought.  When given the option of regular yogurt or the Plenti Greek Yogurt with oats, pumpkin, & flax seeds she has been picking the Plenti Greek Yogurt.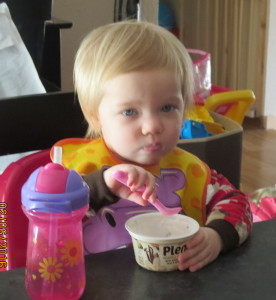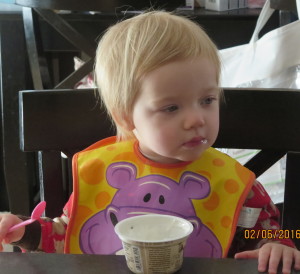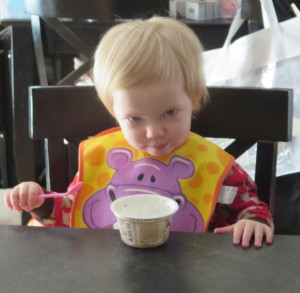 I wanted to get P to try to eat oatmeal in the morning and thought the Yoplait Plenti Greek Yogurt with Oatmeal would be a great start.  She loved the Greek Yoplait Plenti with Oatmeal.  It almost looks like oatmeal porridge.  P loves this Greek yogurt mixture and picks it almost every day to eat when she is given a choice.  I have given P regular fruit flavored oatmeal in the morning for breakfast and she likes it.  Somedays when I give her oatmeal in the morning she freaks out because she wants Plenti Greek Yogurt with Oatmeal with fruit instead.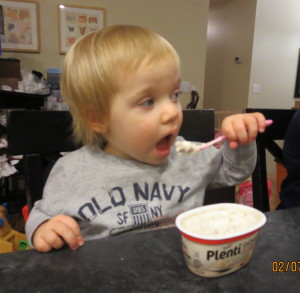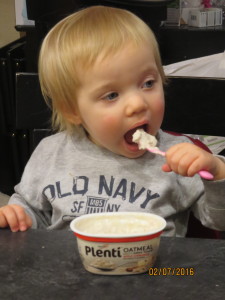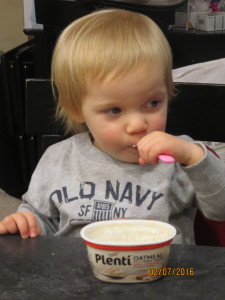 I have been able to find Yoplait Plenti in numerous grocery stores, but tend to buy it most often at Kroger.  There is a great selection available at Kroger.  I can get it for $1.49 each.  This one container of yogurt is a whole meal for P.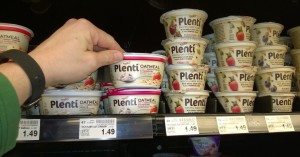 Disclaimer: I have never claimed to be any great writer. So any mistakes that are made are my fault. Sometimes I mix up names B, S, and P, but I think you can figure out who I am talking about. If you find any grammatical errors just fix it in your mind so it sounds right.