August 28, 2013
Comments Off

on Wild Wednesday
Wild Wednesday is about all the crazy or unbelievable things that have happened in the last week to me, in the news, pop culture, etc.
Since last Wednesday here is what has happened:
Going to see my grandparent's old cottage they built was the highlight of my week.  I love to go there and it's crazy how it just feels like home.  It is so serene there and I just love it there.  My mom can't understand it and I can't explain it.  I don't want to go back to how it was when I was young; I just love the feeling when I am there.
Miley, what is going on with you?  Please, put your tongue away and stop letting it hanging out.  When I watched Fashion Police and they did a recap of outfits I totally didn't like Miley's outfit.  When you take the jewels away and just look at the outfit it does look like Olivia Newton-John's outfit it Grease.  I like the outfit but not the accessories or bun pigtails.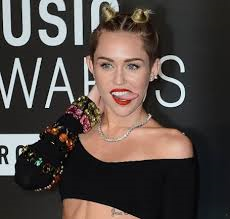 Today is B's birthday!  He is 36 today!  I am usually on the ball, but this year I have just not done anything.  B and I usually do not do anything for each other for our birthdays, so that is not really a bid deal.  I always try to have S do something for him or we get a picture of S printed somehow.  The only thing S wants to do for B is make him a cake.  Now that I can do with my eyes closed.
S did amazing with having Baby A here all day yesterday.  I thought he would be jealous of Baby A getting my attention but he was great.  I was going through the pictures on my camera for today, and S must have taken about 15 pictures of Baby A when I was not looking and they are so cute.  I had no idea he would be so great with Baby A.  Guess we will see how Day 2 goes.
Disclaimer: I have never claimed to be any great writer. So any mistakes that are made are my fault. Sometimes I mix up names B, S, and P, but I think you can figure out who I am talking about. If you find any grammatical errors just fix it in your mind so it sounds right.