January 4, 2017
Comments Off

on Wild Wednesday
Wild Wednesday is about all the crazy or unbelievable things that have happened in the last week to me, in the news, pop culture, etc.
Since last Wednesday here is what has happened:
I am over my cold or at the tail end of it and P is still going strong with her cold.  Because of that I made a doctor appointment for her on Friday.  I decided to wait and see Dr. J instead of one of the other doctors.  I wanted her doctor to see her because he knows her.  Usually I don't care who sees her but this time I do.
Dash thinks she is the Queen Sheba.  Instead of sleeping on her little cat bed she is always sleeping on PJ's dog bed.  The way she sleeps on it is hilarious.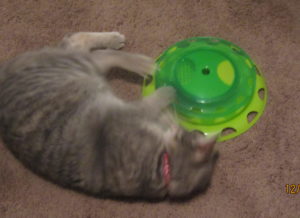 I had a doctor appointment today and managed to squeeze in a quick trip to Target beforehand.  I had to return a few items and then had time to walk around.  I found tons of plates and napkins I am donating to S's class, and another Tree Dazzler!
We started cleaning/organizing/rearranging the computer room.  We got the new island put in.  This is for S's trains to run on and for me to have a small area to do a little scrapbooking/cardmaking.  I am excited for the extra storage under it so we don't have to have a ton of stuff all over the computer room.  There will be room for all of the stuff.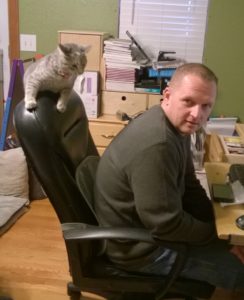 The new couch is so comfy I keep falling asleep on it and cannot seem to get posts done.  I had to come down to the computer room and work down here so I could wake up.
Is it bad that I want to run to Wal-Mart right now at 11:17pm and see what there Christmas clearance is marked down, too?  Since my Wal-Mart is open 24 hours I could go now and it would be quiet and dead.
Disclaimer: I have never claimed to be any great writer. So any mistakes that are made are my fault. Sometimes I mix up names B, S, and P, but I think you can figure out who I am talking about. If you find any grammatical errors just fix it in your mind so it sounds right.