March 11, 2016
Comments Off

on Thursday Treats on Friday
Thursday Treats is all about the best things I have had happen in the past week as far as good things, good foods, awesome finds at stores, great TV shows, etc.
The kids got to play outside this week because the weather was so nice. They loved it and I love that it gives us something else to do.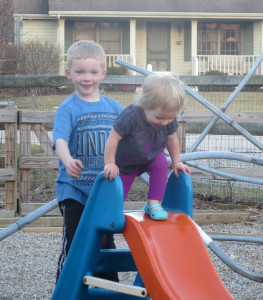 P did great last night with my sister watching her and putting her to bed.  She did wake up later and was awake when we got home but I expect that.  She does that for me when B is working late.  She hung out with B and me for about an hour and then went right back to sleep no problem.  That is how I like it.
We went to the Brad Paisley concert last night and it was amazing.  He is an amazing guitar player, songwriter, and singer.  He did not disappoint.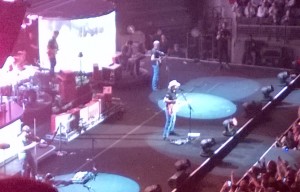 We got our Easter decorations done inside and outside.  When I was hanging up the decorations in the house P kept saying, "Oooooooo!"  S was so excited to help with putting everything out.
B is working on cutting out a board for me so I can make an egg chandelier like I did for Halloween and Christmas.  I love making them and love looking at it.
What good things have you been treated to you this week?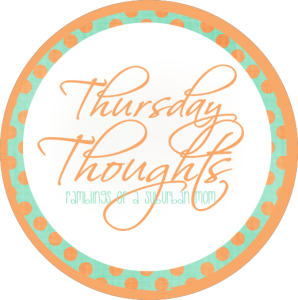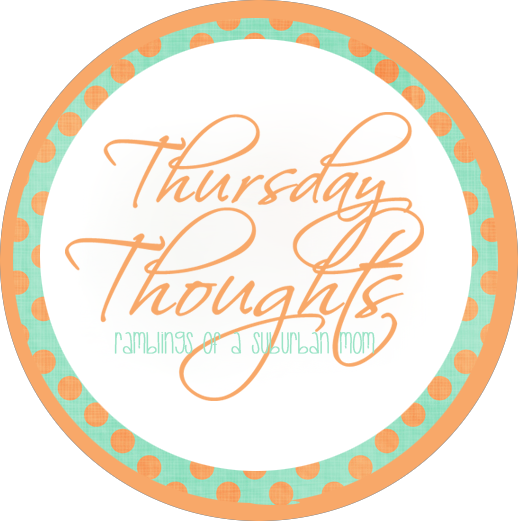 Although I do Thursday Treats, it is pretty similar to Jen at Ramblings of a Suburban Mom's Thursday Thoughts, so I am linking up with her today.
Disclaimer: I have never claimed to be any great writer. So any mistakes that are made are my fault. Sometimes I mix up names B, S, and P, but I think you can figure out who I am talking about. If you find any grammatical errors just fix it in your mind so it sounds right.