December 21, 2017
Comments Off

on Thursday Treats
Thursday Treats is all about the best things I have had happen in the past week as far as good things, good foods, awesome finds at stores, great TV shows, etc.
So I was watching Survivor last night on DVR because I had to stop watching and put P to bed. So I was behind and then as I got to the Q & A portion before the final vote and that was the end of the 2 hour episode.  I went to watch the finale/reunion hour and it didn't record.  I was devastated because I wanted to know the questions, answers, and then who won.  I had to go online to just see who won.  I was so happy Ben had won but I wished I could have seen how it came about.  I was rooting for Ben since day 1.  It is rare that the person I want wins.  Finally a good guy won.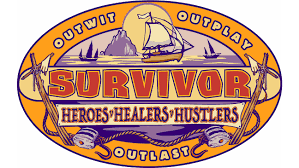 As I type this, Dinky is sleeping next to me on the couch. I wish I could say this dog was finally settling down a little, but she is not.  She is just completely tuckered out from running around playing with Dash.
S is now on winter break for the next two weeks. He is super excited.  While it is going to totally disrupt the routine that P and I are used to, we will make it work.
Our elf, Chippy, played a joke on S today. When S got up this morning he went to check the advent truck and was upset when he saw that P got a treat and he did not.  Well I told him I didn't know and when I got up at 7:30am I would look into it.  Yeah he got up at the crack of dawn and came out of his bedroom fully dressed at 7:01am.  Well when I was packing his lunch I told him he needed to take care of his Minecraft blocks so the cat didn't knock them off the counter and give them to Dinky (yes she has done this before).  He has been storing them all in his wooden gingerbread box.  When he took the roof panels off there was Chippy hiding inside holding his block for the day.  S and P thought it was super funny that he was hiding in there.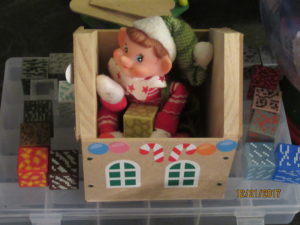 I finished the new season of The Crown. I really like that show and am bummed I have to wait for another year to see a new season.  I like pretty much any show that deals with kings and queens.  I feel like I have watched so many of the different shows and the ones I haven't I am finding and watching.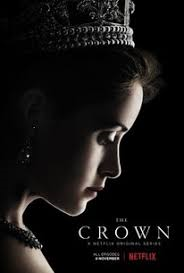 What good things have you been treated to you this week?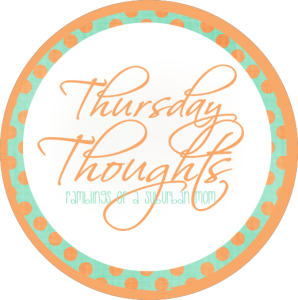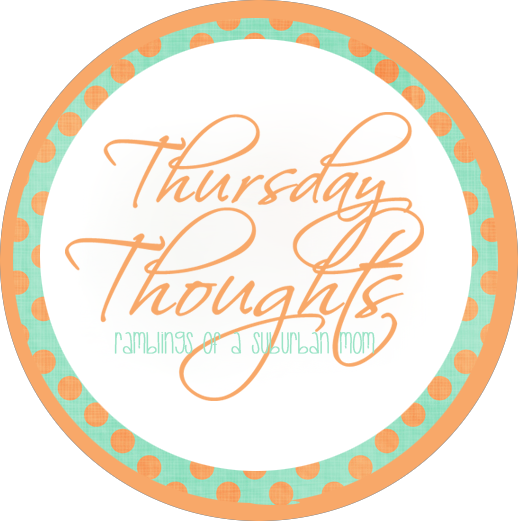 Although I do Thursday Treats, it is pretty similar to Jen at Ramblings of a Suburban Mom's Thursday Thoughts, so I am linking up with her today.
Disclaimer: I have never claimed to be any great writer. So any mistakes that are made are my fault. Sometimes I mix up names B, S, and P, but I think you can figure out who I am talking about. If you find any grammatical errors just fix it in your mind so it sounds right.