November 17, 2016
Comments Off

on Thursday Treats
Thursday Treats is all about the best things I have had happen in the past week as far as good things, good foods, awesome finds at stores, great TV shows, etc.
The Lights Before Christmas opens at our zoo this coming weekend. P is so excited when she sees Christmas light I cannot wait to take her this year.
I gave P a new Aquadoodle set yesterday that was Paw Patrols. She colored with the water pens on it all morning. Literally almost 4 hours. I think she was stumped on how the drawing kept disappearing on her.
We have been doing a really good job at keeping Dash in the house and I really love having an indoor cat again. I love to see her outside playing and if I could somehow keep her in our yard I would let her play outside, but I can't.
I am excited for today and tomorrow's weather. I plan on spending as much time with P outside as possible. The fog is supposed to be bad this morning which could result in a school delay for S.
P is obsessed with Thomas the Train and loves the blanket of S's that she stole for herself. I finally figured out that if P doesn't use the blanket at naptime she will take a good nap, but has no problems with the blanket at night. I cannot figure out why but at least I figured it out.
What good things have you been treated to you this week?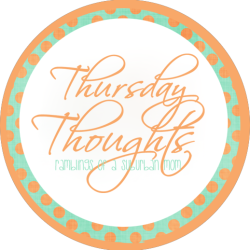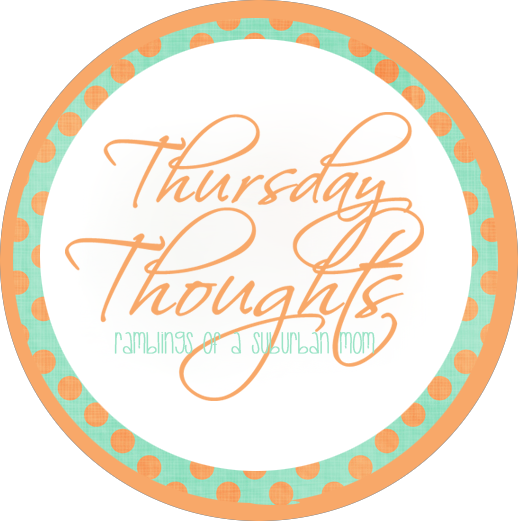 Although I do Thursday Treats, it is pretty similar to Jen at Ramblings of a Suburban Mom's Thursday Thoughts, so I am linking up with her today.
Disclaimer: I have never claimed to be any great writer. So any mistakes that are made are my fault. Sometimes I mix up names B, S, and P, but I think you can figure out who I am talking about. If you find any grammatical errors just fix it in your mind so it sounds right.