October 27, 2016
Comments Off

on Thursday Treats
I had this post done but couldn't find my camera to get the picture I wanted to use.  I found it right before we left for trunk-or-treat!
Thursday Treats is all about the best things I have had happen in the past week as far as good things, good foods, awesome finds at stores, great TV shows, etc.
I got my shipment from Old Navy of clothes for me and the kids. While I love the kids clothes, everything I got for myself didn't work. It totally sucks I was hoping I was going to get a few new shirts. One of them I got to match the kids clothes.
We are going to trunk-or-treat tonight. This is my favorite thing that we do with the kids.
The kids went trick or treating to businesses with my niece. S was so excited he got to see F and hang out with her. P was more interested in what people were putting in her bag when she said, "Please & Thank you!" She would get giddy everytime candy got dropped in the bag. She had no idea what any of it was other than the suckers! More for Mommy!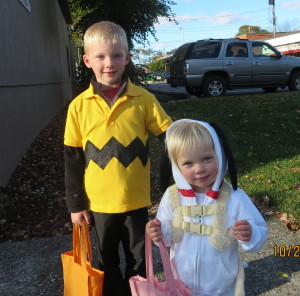 It looks like P got S's cold. The only good thing about it is she is taking it like a champ and it doesn't sound like it will turn to croup. Why can girls handle colds so much better than boys when it comes to croup?
P said she would go to Target with me today. I doubt she will, but it gives me hope she may be my little shopper after all.
What good things have you been treated to you this week?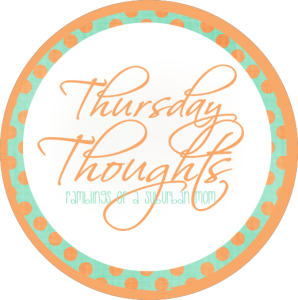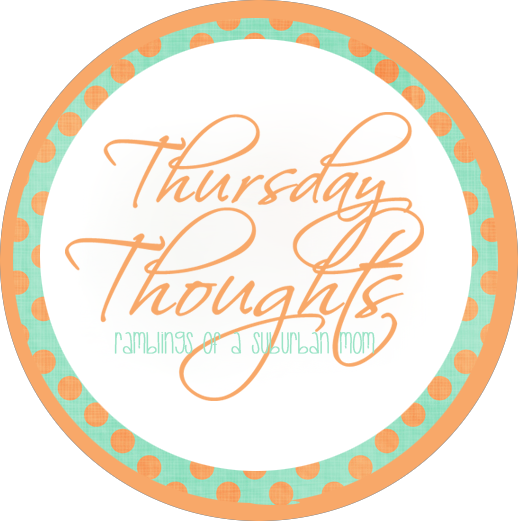 Although I do Thursday Treats, it is pretty similar to Jen at Ramblings of a Suburban Mom's Thursday Thoughts, so I am linking up with her today.
Disclaimer: I have never claimed to be any great writer. So any mistakes that are made are my fault. Sometimes I mix up names B, S, and P, but I think you can figure out who I am talking about. If you find any grammatical errors just fix it in your mind so it sounds right.