October 6, 2016
Comments Off

on Thursday Treats
Thursday Treats is all about the best things I have had happen in the past week as far as good things, good foods, awesome finds at stores, great TV shows, etc.
P has gone back to her old self when it comes to going to sleep for nap and bedtime. It makes it so easy and pleasurable to put her down.  Twice this week she has come and got me saying, "Come on," because she is ready to take her nap.  Both times it was earlier than I had planned on putting her down.
We got the kids Halloween pics done yesterday. While I didn't love the pics, I love the costumes.
B took S to his soccer practice today so I did not have to. I kept P which was totally fine and I gave her some dedicated time to just her.  She got to play with Baby A all by herself and then we played together at home until B and S got home.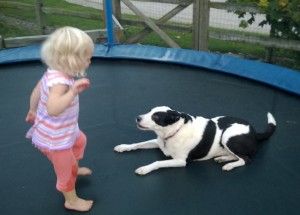 We have been putting P in undies at night for about an hour or less before she gets her shower. Instead of wasting another diaper for such a short time I figured she could wear undies and start the potty training process.  She gets it, but for some reason cannot pee on the potty.  I think we are going to have to hold off on potty training for a few months.  Maybe she will be ready then?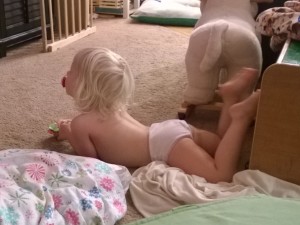 I have got to sleep in almost every day for the past week since B has been off. I have enjoyed it.  Sleeping in really isn't that much longer because I would normally get up at 7:45a-8a.  Instead I have been getting up at 8:30a-8:45a.  That little bit of time makes a world of a difference.
What good things have you been treated to you this week?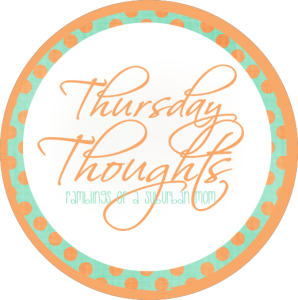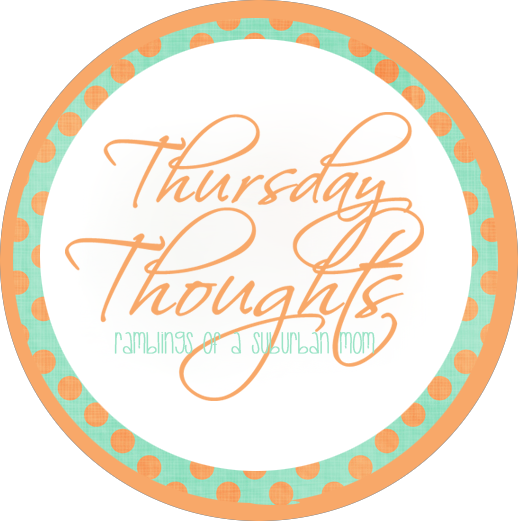 Although I do Thursday Treats, it is pretty similar to Jen at Ramblings of a Suburban Mom's Thursday Thoughts, so I am linking up with her today.
Disclaimer: I have never claimed to be any great writer. So any mistakes that are made are my fault. Sometimes I mix up names B, S, and P, but I think you can figure out who I am talking about. If you find any grammatical errors just fix it in your mind so it sounds right.