July 28, 2016
Comments Off

on Thursday Treats
Thursday Treats is all about the best things I have had happen in the past week as far as good things, good foods, awesome finds at stores, great TV shows, etc.
B seems to be in a much better mood.  I am not sure if it is because shutdown is over and he is back on a regular schedule or if it is because he got a new truck.  Either way I will take it.
P got to do her first clay class and really loved it.  She made a bowl.   The rest of the kids pressed flowers and leaves into the bowls, but P she stabbed it like crazy instead.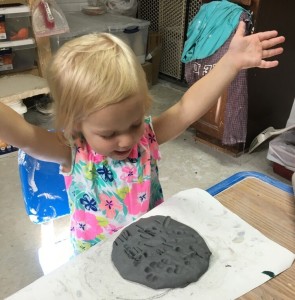 I finally got all the clothes folded.  5 baskets of clothes, towels, and sheets.  Now I just need to put it away.
I am caught up on taking pictures of the all the products I need to review and finally got caught up on all my Mom's Meets reviews.
I gave PJ an empty jar of peanut butter and she spent the better part of 3 hours outside trying to get every last drop out of it.  She finally gave up for the night and came inside.  I bet she starts at it again first thing in the morning.
I am bringing the kids home from swim today and B is going to watch them while I am going to run to the Targets and scoop out the toy clearance.
What good things have you been treated to you this week?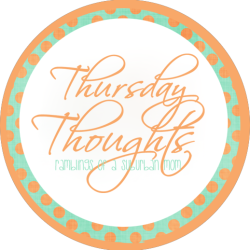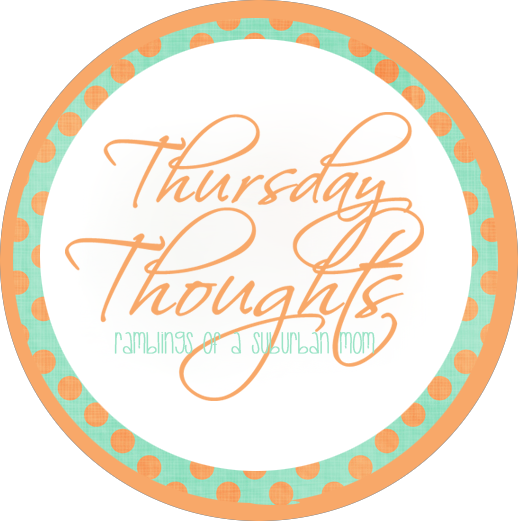 Although I do Thursday Treats, it is pretty similar to Jen at Ramblings of a Suburban Mom's Thursday Thoughts, so I am linking up with her today.
Disclaimer: I have never claimed to be any great writer. So any mistakes that are made are my fault. Sometimes I mix up names B, S, and P, but I think you can figure out who I am talking about. If you find any grammatical errors just fix it in your mind so it sounds right.