May 5, 2016
Comments Off

on Thursday Treats
Thursday Treats is all about the best things I have had happen in the past week as far as good things, good foods, awesome finds at stores, great TV shows, etc.
I was wrong.  B made sure to tell me.  I am so glad I was wrong because today is the first farmer's market of the summer.  I cannot wait till B gets home and we get to go.  He has a friend who is going to sell her desserts this year.  I am definitely going to get myself something.
I love that when I have to run somewhere and P stays home with B that she is beyond excited to see me when I get home.  She goes crazy and I love it.
We finally came up with a name for the cat and I am pretty sure we are going to stick with it.  It is Dash. She is no longer going to be Kitty.  It will be official when we go to the vets tomorrow and they put it in the computer.
I am getting caught up on shows I have saved on the DVR along with keeping up with new shows I am recording.  I have to find another show I can binge watch on Amazon Prime or Netflix.
I got my order from Old Navy yesterday and was so excited to try everything on.  I got two dresses and a shirt.  I think I am going to keep one dress and the shirt.  Not bad for shopping online.
I made the cookies for the 3D hot air balloon yesterday.  I am excited to decorate the panels today and start assembling tomorrow or Saturday!
What good things have you been treated to you this week?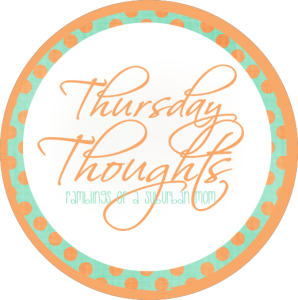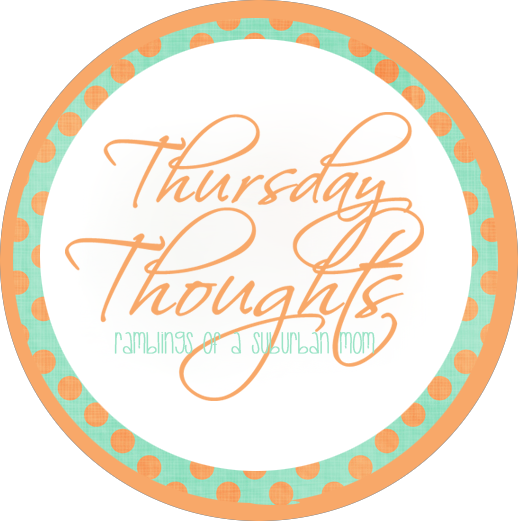 Although I do Thursday Treats, it is pretty similar to Jen at Ramblings of a Suburban Mom's Thursday Thoughts, so I am linking up with her today.
Disclaimer: I have never claimed to be any great writer. So any mistakes that are made are my fault. Sometimes I mix up names B, S, and P, but I think you can figure out who I am talking about. If you find any grammatical errors just fix it in your mind so it sounds right.