April 1, 2016
Comments Off

on Thursday Treats
Thursday Treats is all about the best things I have had happen in the past week as far as good things, good foods, awesome finds at stores, great TV shows, etc.
I got to go to all four Targets today kid-free!  I hit up all the Targets for the 70% Easter clearance.  I normally wait until it is 90% but really needed to make sure I got the stuff I need for decorations for P's birthday party.  There really wasn't much left at any store.  I may only hit up one or two of the stores when it goes 90%.  (I'll get my finds up tomorrow, hopefully.)
I am still loving the painting I did this week. (youcanbeanartist.com)  I cannot wait till B hangs it up in our bedroom.  I just hope I don't have to wait almost a year like I did for P's pictures.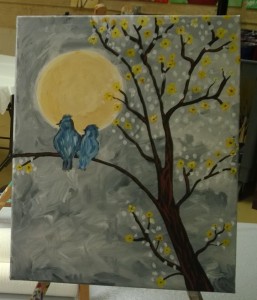 S is doing amazing reading his Bob books every night.  We started this first box of books and S had to sound out most of the words.  We are rereading the same books again and he is just breezing through them.
B is going to attempt to make me hot air balloon cookie cutters for P's party.  Looks like we both can get crafty.
P still has her cold and now has S's cold on top of it.  Last night she had a fever most of the night.  When she got up this morning her fever had broken.  While she was whiny all day her fever never came back.  I was hoping to take her to the doctors to get medicine to knock this out of her, but she has other plans.
P loves to be like her big brother and copies him.  She likes to eat cereal with him in the morning and when he eats waffles later on in the morning, she wants one too.  She asks for syrup every time because he gets it, but she has yet to try it.  She just knows you dip your waffles in it.
What good things have you been treated to you this week?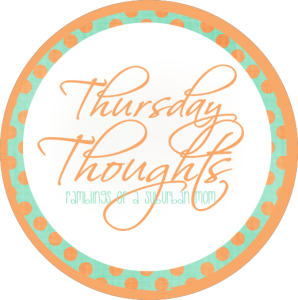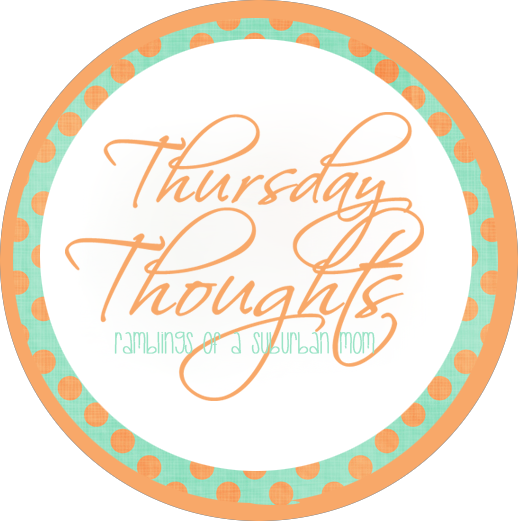 Although I do Thursday Treats, it is pretty similar to Jen at Ramblings of a Suburban Mom's Thursday Thoughts, so I am linking up with her today.
Disclaimer: I have never claimed to be any great writer. So any mistakes that are made are my fault. Sometimes I mix up names B, S, and P, but I think you can figure out who I am talking about. If you find any grammatical errors just fix it in your mind so it sounds right.