February 4, 2016
Comments Off

on Thursday Treats
Thursday Treats is all about the best things I have had happen in the past week as far as good things, good foods, awesome finds at stores, great TV shows, etc.
I got to go to three stores today all by myself.  I didn't by a single thing, but I sure did enjoy my time.  When I walked into Target it was like I went to my happy place.
We gave P a shower last night and tonight and she didn't cry.  Last night she fussed at first but once she figured it out, it was smooth sailing.
We finally got out all the Valentine's Day decoration.  S has been bugging us for a few days.  Thank goodness it is only a little bit and took us about 10 minutes.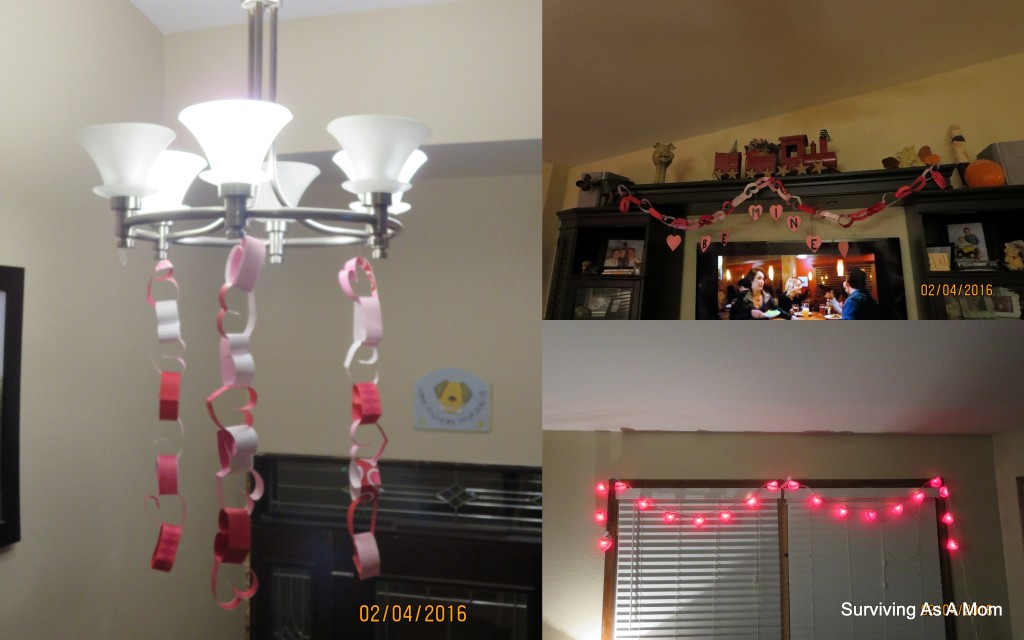 Although I don't want to, I have been taking naps with P.  She sleeps the first half of her nap by herself and then I sleep with her the second half.  She is so much happier when she gets a full nap.
B got the new Smart TV that we got back in November hooked up in our bedroom.  Now I can watch Amazon Prime and Netflix in the bedroom!
What good things have you been treated to you this week?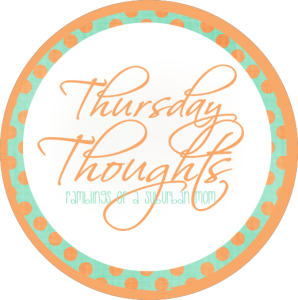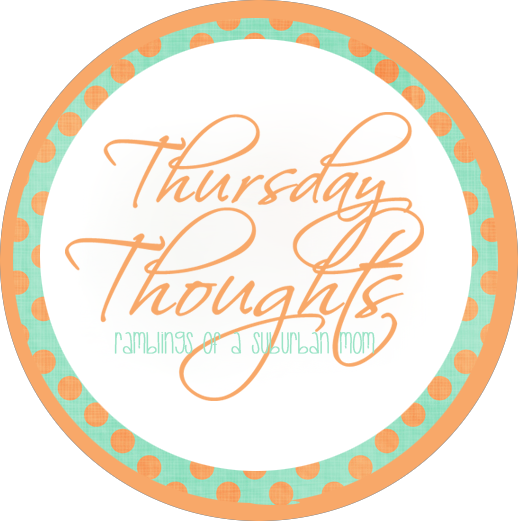 Although I do Thursday Treats, it is pretty similar to Jen at Ramblings of a Suburban Mom's Thursday Thoughts, so I am linking up with her today.
Disclaimer: I have never claimed to be any great writer. So any mistakes that are made are my fault. Sometimes I mix up names B, S, and P, but I think you can figure out who I am talking about. If you find any grammatical errors just fix it in your mind so it sounds right.