July 14, 2016
Comments Off

on This Week's New Baby Products
Disclaimer: I received this product for free or highly discounted in exchange for an honest review. All thoughts and opinions expressed are mine.
Just as I think I have found the newest and latest baby products more and more keep coming out. Here are just a few that I have come across this week.
Baby Bandana Drool Bibs by Eden Baby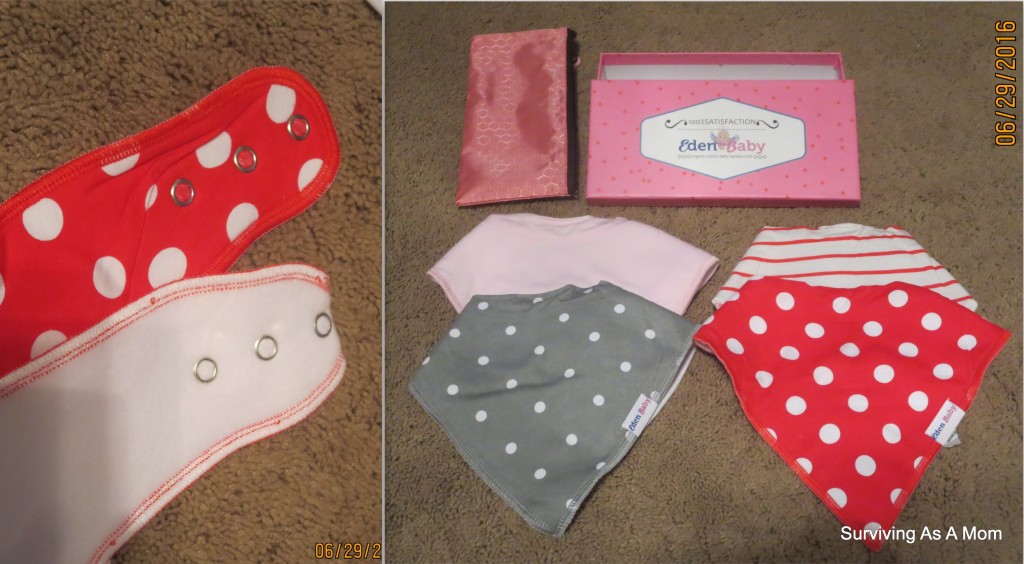 When it comes to using bibs to control those times when the baby drools like crazy, I have fallen in love with bandana drool bibs. The Eden Baby Bandana Drool Bibs comes in a set of 4 in either blue tones or pink tones. The bibs are made of 100% Organic Cotton and have 3 snaps on the back for closure but can be adjusted to fit. The backing on the bibs is microfleece so it prevents the moisture from touching the baby's skin and clothes. The Baby Bandana Drool Bibs by Eden Baby is $16.95 on Amazon.com. #babies
Holan Essential Oil Diffuser and Cool Mist Humidifier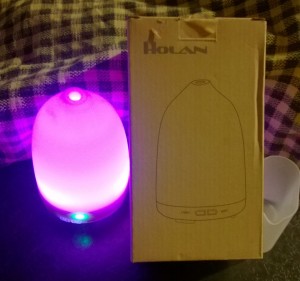 I love to run a humidifier on low in P's room when she sleeps. When the air conditioning is on the air can be dry and in the winter any moisture in the air is a bonus. I love to put a few drops of lavender in the diffuser when P is having a hard time sleeping to help. On nights when she is having a good day I put a few drops of orange blossom in the water. She always seems to wake up in a cheery mood when I do that. I love that you have the option of a constant mist or 30 seconds on, 30 seconds off. Some nights I give P just one color on the nightlight and other nights I let it change colors giving her a light show. With the auto shutoff when it runs out of water gives me the peace of mind of not having to worry about it when I am sleeping. The Holan Essential Oil Diffuser and Cool Mist Humidifier is $15.99 on Amazon.com. #holan
Lavish Lexicon Sewn Bonded Velvet Photo Album

When I saw this photo album held 200 4×6 photos I thought this may be perfect to use to hold all my recipe cards. I was really hoping to find something that I could organize the recipes in and get them out of a recipe box. Sure I could type them and keep them on the computer but I love the handwritten recipes with notes made on the sides tweaking the recipes. This photo album was super soft when I opened it. Each page has a lined margin to write notes on. For me this is not going to work out because there is paper between the pages so I could not see the front and back of the recipe card without taking it out of the album. Since that defeats the purpose I am going to use it to organize photos of P from her first year. In a time when everything is digitalized I rarely get photos printed. The few that I do get printed I like to have organized and with being able to make notes next to the photos it is a great way to keep records of P's first year. The Lavish Lexicon Sewn Bonded Velvet Photo Album is $17.99 on Amazon.com. #lavishlexicon
Teething, Drool Pads, & Bib for Ergobaby Carrier by Baby Preferred
Both of my kids loved being in the front pouch cover. As they got older and I started facing them away from me I noticed how saturated the carrier would become with drool, spit-up, and more. I hated having to wash the carrier every other day. When I saw this set came with a bib that attaches to the baby and a carrier that holds the baby I knew this would be perfect for my neighbor. She has the Ergobaby Carrier and loved the way these small pieces of fabric would cover the straps I was hoping they wouldn't be much trouble and they were relatively easy to use. The Teething, Drool Pads, & Bib for Ergo, Drool Pads, & Bib for Ergobaby Carrier by Baby Preferred is $19.97 on Amazon.com. #TeethingDroolPadsandBib
I was chosen to review these baby products through Tomoson.com. Basically how it works is you select items you would like to review and if they chose you, the product is purchased through Amazon.com. If you have a Prime Account with Amazon shipping is free and a coupon code is provided from the company making the product free or highly discounted. In exchange they are looking for an honest review on their product.
Disclaimer: I have never claimed to be any great writer. So any mistakes that are made are my fault. Sometimes I mix up names B, S, and P, but I think you can figure out who I am talking about. If you find any grammatical errors just fix it in your mind so it sounds right.