August 8, 2016
Comments Off

on Target Toy Clearance Finds Summer 2016-Round 3 of 3
I did end up going to Monroe St. just to see what they had.  I didn't find a ton, but got everything I was looking for and only spent $67.42.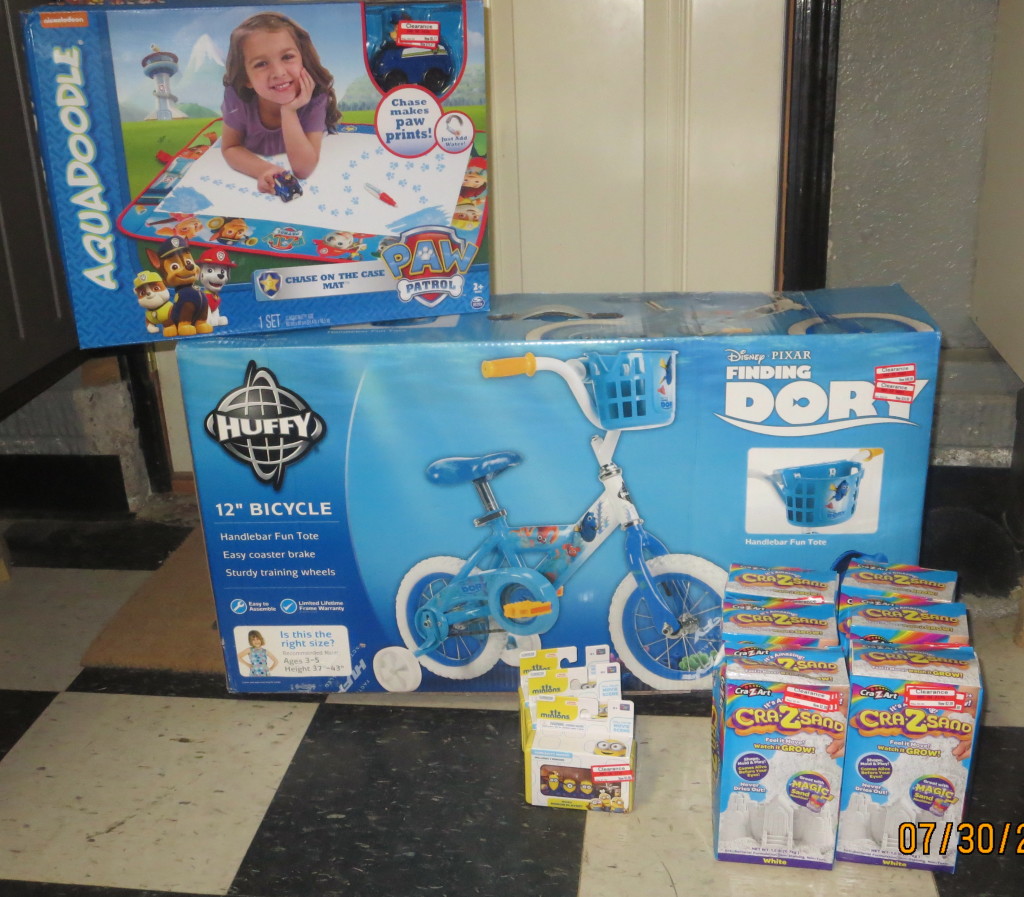 I found the Dory bike for P.  It was 50% off at $34.98.  While I would have like to get it for 70%, they were the only store that had any on clearance left.  She will get this from Santa this year.  I also found Cra-Z-Sand which is what we put in the sandbox that we keep in the garage.  I think after 3 years of using the same sand and adding more to it we might actually replace all of it this year.  Each box was only $2.98.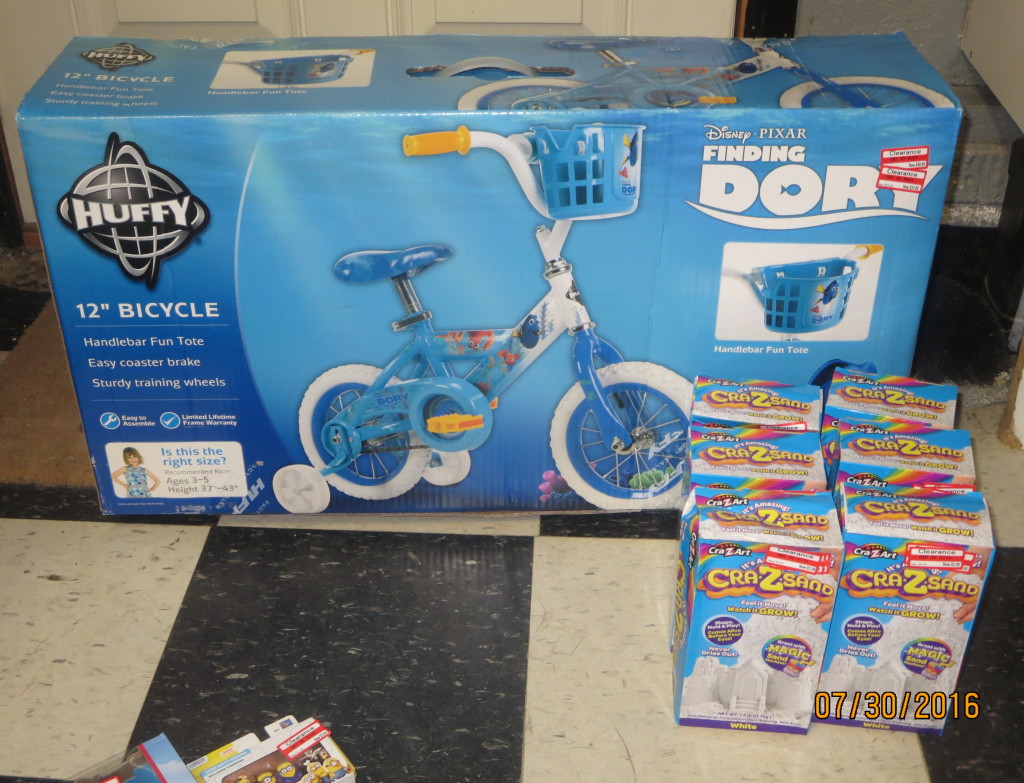 I found the AquaDoodle that I wanted for P.  While she won't care about it being Paw Patrols she will like using it in the winter when she is stuck inside.  It was only $6.17.  I found more Minion packs that were not duplicates of what I already bought at $2.38 each.  I am returning them because they are not what I thought.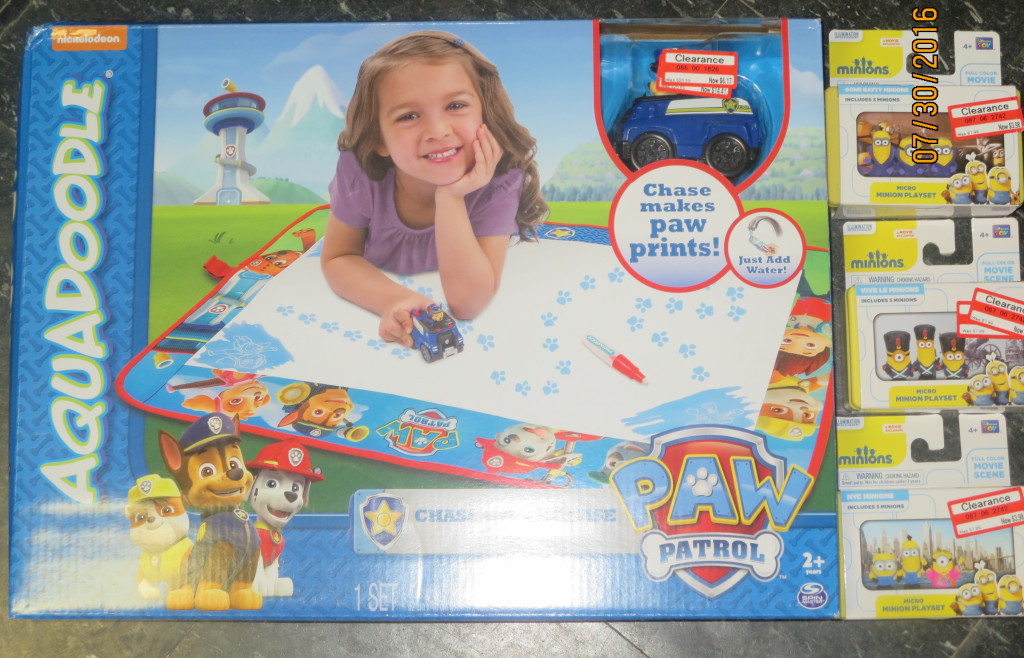 I did end up going to the Perrysburg store on Sunday morning.  B and S were hoping they did the toy set already and could find more Hot Wheel Minecraft Carts.  They had not done the reset but I did check out all the toys.  Unfortunately the person on the markdown team did not tell me the truth and the clearance toys were in fact marked down more.  We ended up getting the Junior Meccano set at 70% off so we can return the one we bought at 50%.  It was only $7.49 instead of $12.48.  B also found another Meccano car for 70% off.  I got 11 more boxes of Cra-Z-Sand for $2.98 a box.  I have not been back to Target to see if more went clearance.  I think I got enough for now!! (Maybe!)
Disclaimer: I have never claimed to be any great writer. So any mistakes that are made are my fault. Sometimes I mix up names B, S, and P, but I think you can figure out who I am talking about. If you find any grammatical errors just fix it in your mind so it sounds right.