August 4, 2013
Comments Off

on Target Toy Clearance Finds-Round 3
I took Derby to get groomed later in the afternoon on Thursday, and since we had an hour or so to kill why she was getting cut I decided that S and I would make a trip to a different Target we have not hit yet.  I wanted to see if we could find some clearance and hope they had already marked the toys down.  When we got there I could see them marking shoes down so I was hoping they had already gotten the toys done and they did.  I spent a total of $21.30.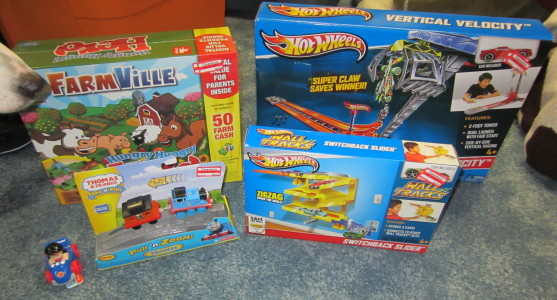 I was able to find two more Hot Wheels tracks for S.  He is getting into Hot Wheels and loves the wall track that he currently has.  Now he will have two more that he gets for Christmas along with the 4 others he has downstairs.  (I may not give him all of them for Christmas this year and save them for the next year.  Yes I buy that far in advance.)  The little track for the wall was only $3.58, and the larger track was $6.88.  OMG that is so cheap for Hot Wheel tracks.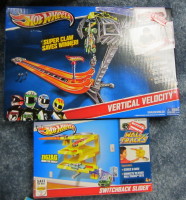 I found this game and wanted it so bad for myself.  When I showed it to S he said it's like Hungry, Hungry, Hippos.  How in the world does he know what this game is, oh yeah, Doc McStuffins.  There is an episode about a hippo getting to many marbles stuck in his mouth.  This was Hungry, Hungry, Herd and I got it for only $5.98.  I loved this and bought it.  As soon as we got home S had to play it, and we did!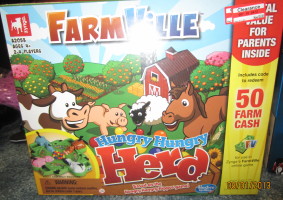 I just happen to find this Pull 'n Zoom Thomas that I could not pass up the chance to get it.  When I scanned it and it only came up $3.28, I told S he could have it right then.  I also found Wonderwoman wheelie for $1.28.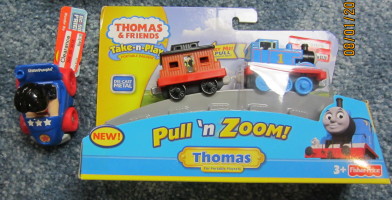 Over all, I was really happy with what I found and decided since I had time before Derby was done, I would head to another Target and see if my luck was still good.
Disclaimer: I have never claimed to be any great writer. So any mistakes that are made are my fault. Sometimes I mix up names B, S, and P, but I think you can figure out who I am talking about. If you find any grammatical errors just fix it in your mind so it sounds right.