February 4, 2018
Comments Off

on Target Clearance Finds
I have been doing a ton of shopping this past month.  I am going to combine all of the clearance finds that I found this past month from Target.  Target is known for there big toy markdowns that happen twice a year in January and July.  This year was really disappointing with the clearance toys.  I have started to have to look elsewhere.
My relationship with Target is changing.  I never cheated on Target and went to other stores.  Now I am constantly going to other stores to see if I can find better deals.  The only thing I can count on from Target anymore is my 90% holiday clearance.  I hope that never changes.
January 4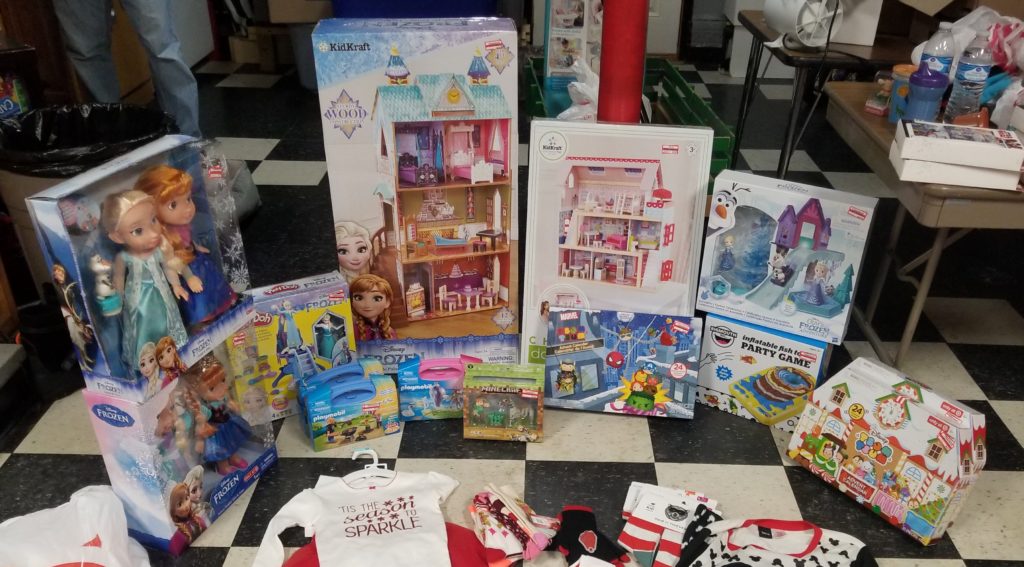 I went to my Target (Perrysburg) to see if I could find any last 90% Christmas clearance.  While I did find some, I also hit the jackpot with toys.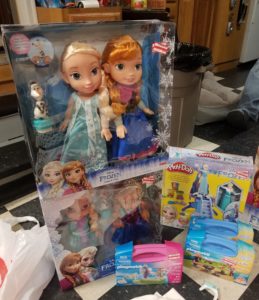 I found 2 different sets of Frozen dolls.  Each was only $11.98.  I know one set will definitely got to P, I am not sure if I will give her both sets but for that price it is a great price for a birthday gift.
I found 3 sets of Playmobil.  These were only $2.98 each.  They are going to make great car trip activities for the kids and the extra set I am going to give to A (neighbor's little boy).
I found a Play Doh Frozen set that P is going to love.  It was $4.48.  This is going to go in her Easter basket.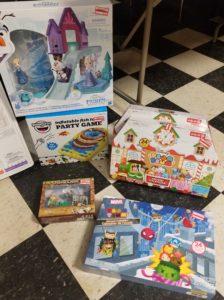 I found the Frozen Elsa set and while it was only 50% off at $14.98 I didn't want them to all be sold and not get a set for P.  I found the inflatable corn hole for the pole on clearance for $8.98.  The Minecraft toy will go in S's Easter basket and was only $4.48.
The Tsum Tsum Advent Calendar's finally went 70% off at $11.98 each.  I got a set for P and one for L (neighbor's other little one).  As I was walking around looking I found the Marvel Tsum Tsum Advent Calendar hidden and it was only $11.98.  This calendar will be for A.
P has been playing with her Fisher Price houses so we thought it would be a good idea to get her a real doll house for her birthday.  I couldn't decide which one to get for her so I bought both and let B help me decide.  I know she would really like the Frozen doll house but what if she is over Frozen in a year.  Each comes with furniture, but the doll cottage comes with more pieces and is cuter (I think).  The Frozen house was only 50 % off at $59.98, while the cottage was $28.98.  We ended up keeping the cottage.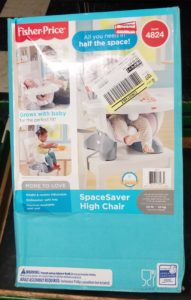 I found a high chair for my sister and it was only $24.98.  I thought it was a great deal and she liked the print on it so it was a win.
January 12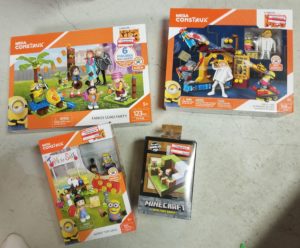 I did an evening run to Target by myself to check on the toys.  I found the Despicable Me 3 sets for 70% off.  S really liked the Dru Lair's for $5.98.  I knew P would like all the little characters so I got those for her.  They were only $7.48 and $4.48.  The Minecraft was a surprise and was only $7.48.
After this shopping trip I headed to Meijer for some late night shopping.
January 18
I was hoping this was the big toy markdown day.  This is all I found at my store (Perrysburg).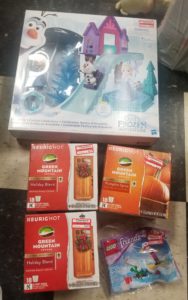 The Frozen set did finally go down 70% off to $8.98.

  The Lego bag was $1.19.  I found a bunch at Meijer cheaper but needed a few more.
The K-Cups were 50% off at only $5.48 each.  We needed them for my sister's shower.
NOT PICTURED-is a full size ping pong table that I got for $45.
After a few negotiations with P I convinced her to go to another Target since we were out running other errands and were near it.  We went to the Airport Hwy. Target.  I was super disappointed with there toy clearance which was basically non-existent.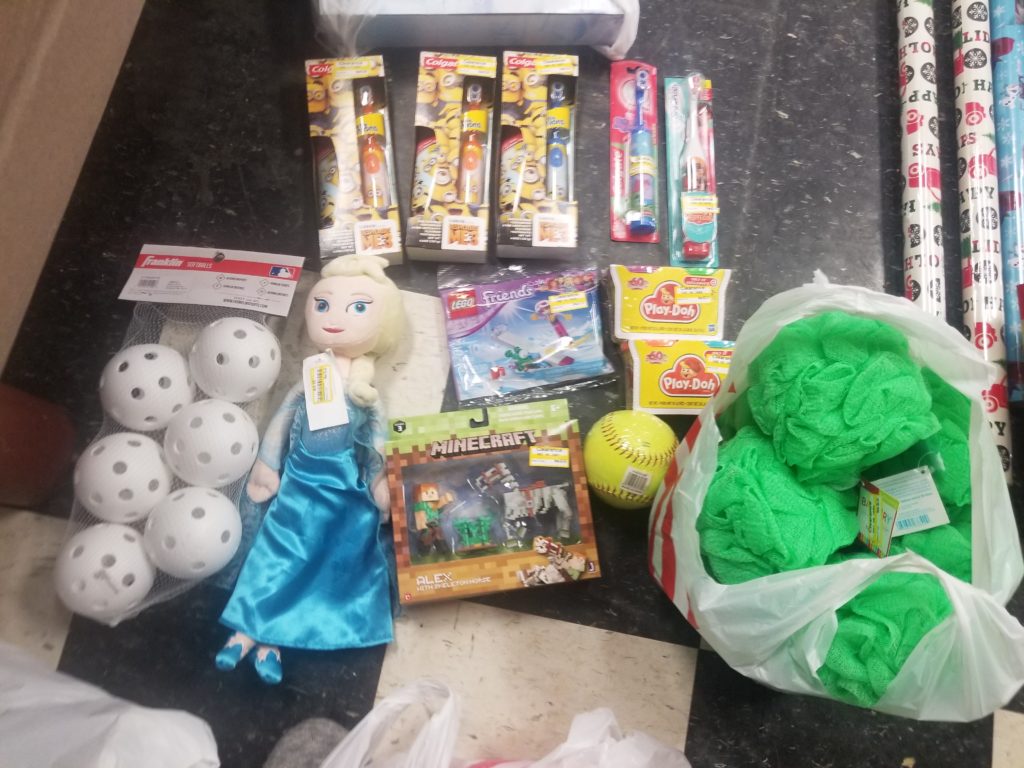 I didn't really find any toys.  I found an online return Elsa doll that was only $4, so P got that.  I didn't realize at the time but I got S the Minecraft characters that I bought a few weeks ago. So those already got returned.  I also found one more Lego bag on clearance for $1.19.  I got some whiffle balls and a softball on clearance.  I also got four more cans of Play Doh.  Each 2-pack was only $.74 each. I got some electric toothbrushes for the kids.  They were on clearance for $3.48 and $2.48.  I also bought every clearance loofah they had.  S loves to use these and I love to change them out regularly.  I was just telling B I needed to find some more because I refuse to pay full price for them.  These were only $.68 each.
January 20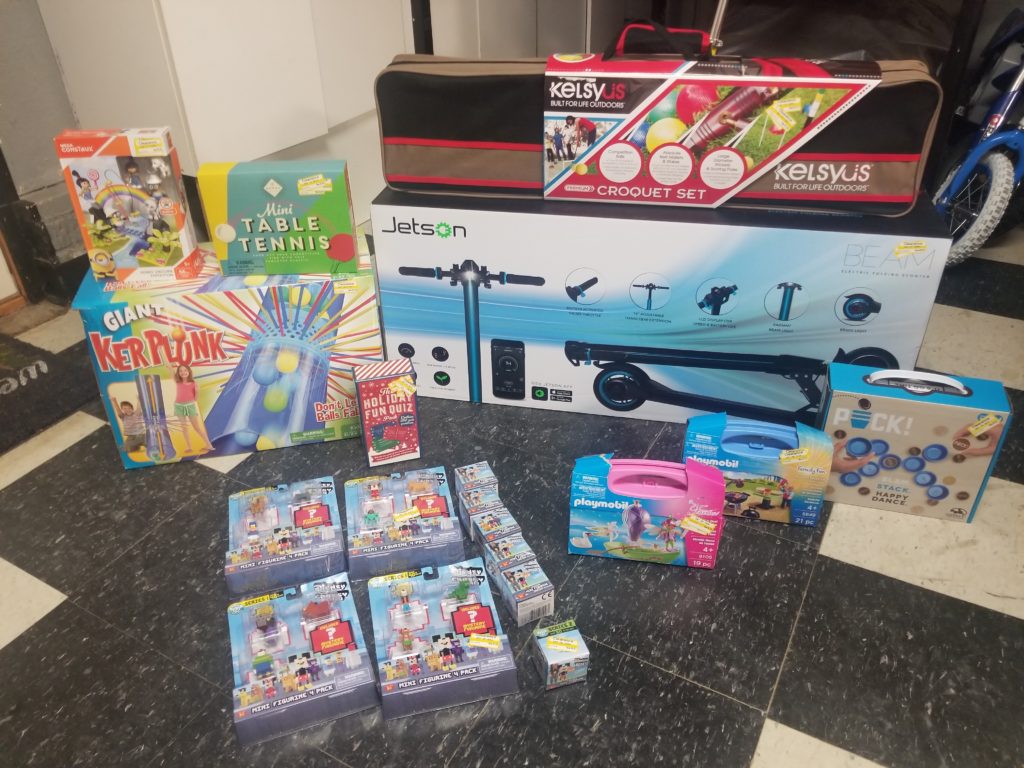 We went to Sandusky to see the ice hills/mountains in Port Clinton and made a stop at Target in Sandusky.  We definitely hit the jackpot.  I found everything I was looking for and more.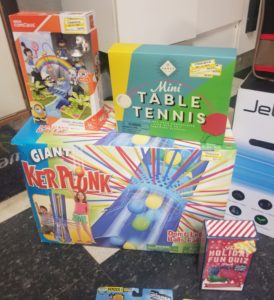 We found another Despicable Me 3 set for $4.48.  I was hoping the mini table tennis set for $2.98 had small paddles that would work good for P or S with the new ping pong table.
We finally got giant Kerplunk for $11.98 and it is actually a pretty good size.  We will add it to the fun stuff for outside in the summer.
I found the Holiday Fun Quiz card game and thought we could use it next year on Christmas Eve to come up with some kind of game.  For only $2.98 it is worth the risk.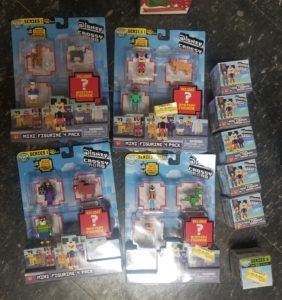 We got a bunch of Disney Cross Roads .  I really like them because they are Disney and S likes them because they are pixellated like Minecraft characters.  Each pack was only $2.98, and the mystery boxes were $.88 each.  Some of these are going to go in his Easter basket and Easter eggs.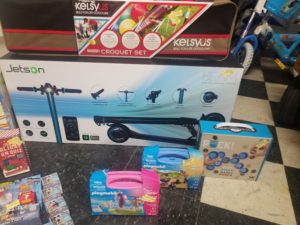 We found a croquet set which we were not even looking for at $17.98.  I really wanted the Jetson scooter for S.  When we asked him if he wanted to know what he was going to get for his birthday next year or be surprised he said be surprised.  I said too bad which color do you want blue or green?  He said blue, which is not what I would have gotten for him so I guess it is a good thing he got to pick.  It was only $89.98, reg $300.  B found this Puck stack game that we thought would be a fun gift for $4.48.  I found two more Playmobil kits that were $2.98.  Now we have an extra one as a gift and L can get one when her brother does.
January 25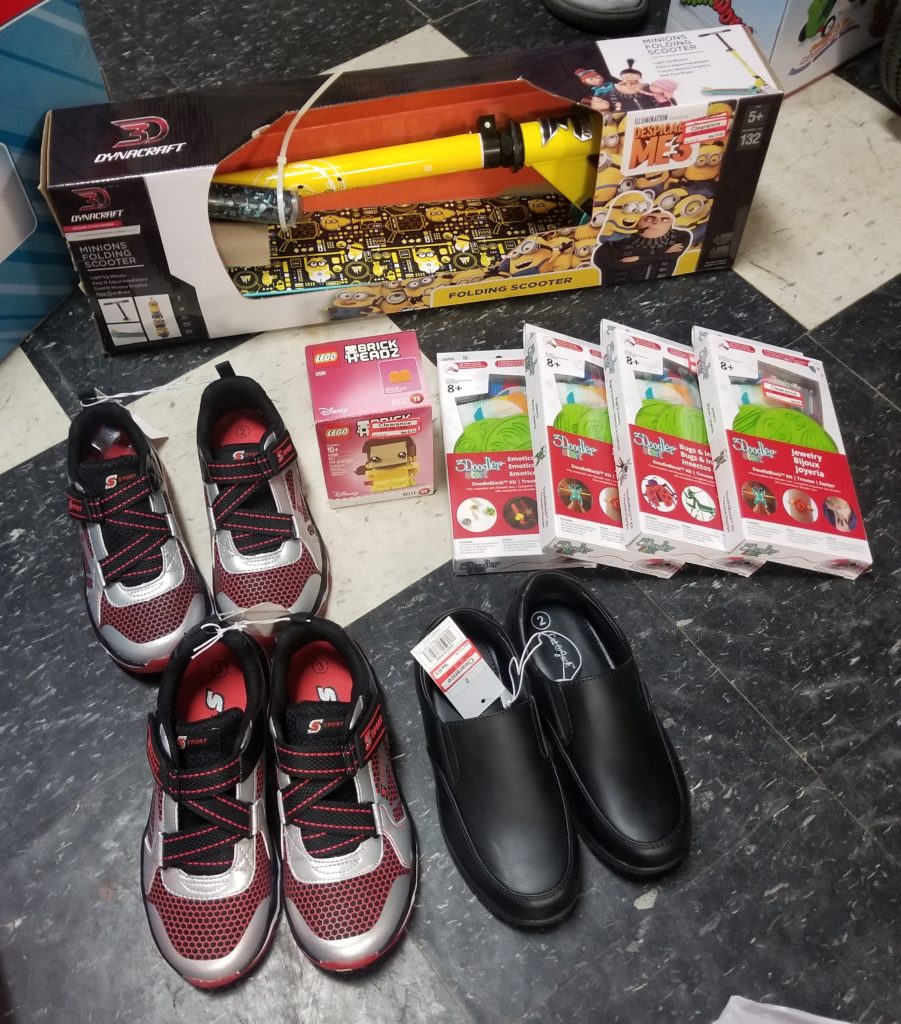 I found three pairs of shoes for S.  He is so tough on his sneakers that I got another pair for this size and an extra for the next size.  They were only $8.98 each.  The dress shoes he needs for his First Communion and they were $9.98.  There was cartwheel that took an extra 20% off of the clearance prices making them even cheaper.
I found a scooter for $10.48, that I ended up getting for my neighbor.
The Lego BrickHeadz Belle was only $2.54.
I found 4 refills for the 3D pens I purchased back in the summer.  Each was only $4.48.
That is it.  This is what I got in Target in January.  I did not include the 90% Christmas clearance, basically just the toy clearance.
Disclaimer: I have never claimed to be any great writer. So any mistakes that are made are my fault. Sometimes I mix up names B, S, and P, but I think you can figure out who I am talking about. If you find any grammatical errors just fix it in your mind so it sounds right.