February 20, 2016
Comments Off

on Target Clearance Finds
I was able to make my weekly trip to Target which I haven't actually made in weeks.   I wanted to check out what boys pajamas got marked down.  S is growing and is going to need new pairs soon.  I also did a little hunting to check out what Valentine's Clearance was left and where it was.  I spent just over $45 and managed to get all of this.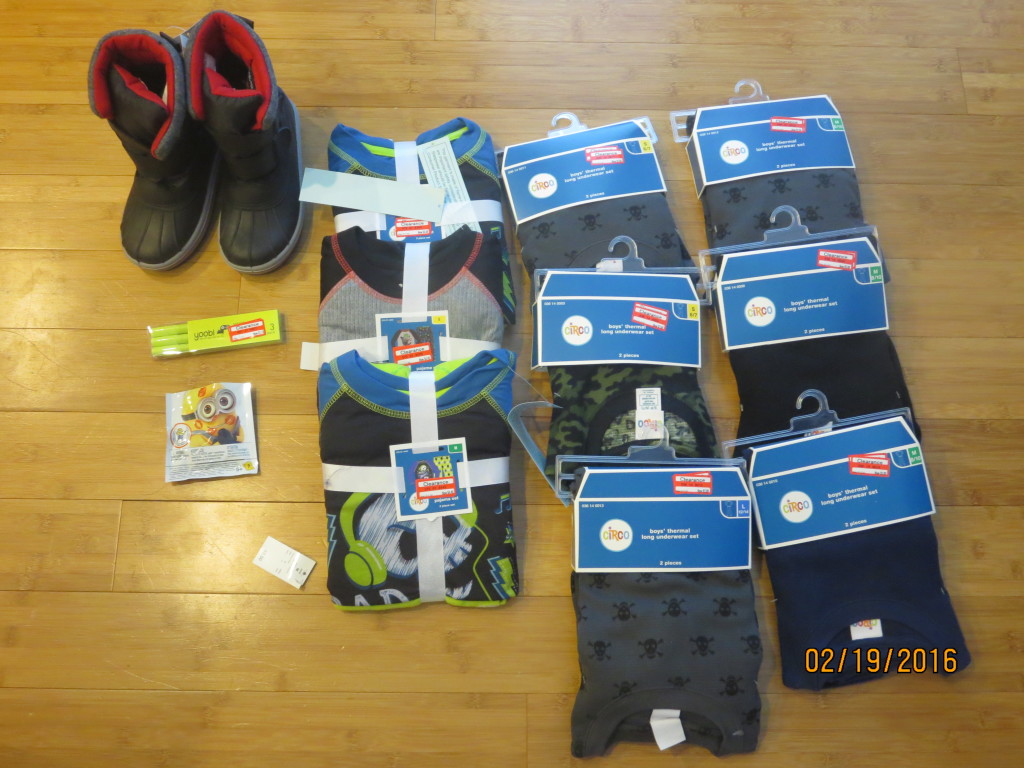 I got two different sizes in the pajamas that were fleece pants and shirt 2 smalls and 1 medium.  Each set was only $4.98.  I got a ton of thermals 2 smalls, 3 mediums, and 1 large.  I know S will wear the small and mediums as pajamas and when he gets big enough to actually wear the large he may just actually use them as thermals.  The thermal sets were only $3 each.  I have tried to get them for the past few years and somehow I always miss them every year.  This year I hit the jackpot in thermal sets.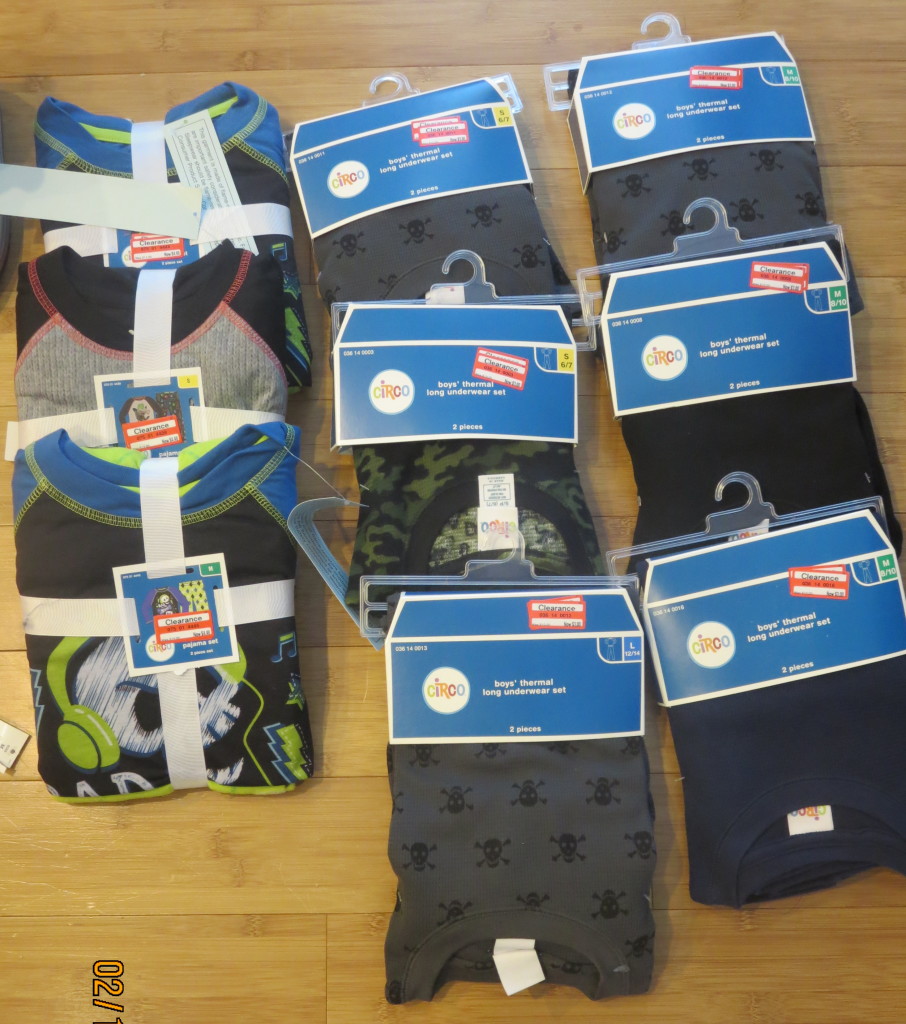 I got S a pair of boots for next year.  He just got into a size 11 (he has small feet), so I got a size 13 and hope they will either fit or be a little big.  They were only $8.98.  I found a pack of highlighters for S's school list for next year (I carry around the school list from this year in case I find good deals, like this) for only $1.74.  I found a ton of the Mega Blok Minions Valentine packs.  I was going to wait to get them until they went 90%, but wanted to get one to see what was included.  It was $.89 (but at 90% it would only be $.29).  When I got home B and I opened the Minion and it was actually really cute.  I was going to get as many as I could to either put in his Easter eggs or to give to his classmates next year.
Not a bad haul for not having visited Target in a while.
Disclaimer: I have never claimed to be any great writer. So any mistakes that are made are my fault. Sometimes I mix up names B, S, and P, but I think you can figure out who I am talking about. If you find any grammatical errors just fix it in your mind so it sounds right.