October 9, 2013
Comments Off

on Target Clearance Finds
I did go shopping last Thursday at Target, but have not gotten around yet to posting my finds.  I figured since I will be going again tomorrow I better get on it so I do not fall behind.  I was pretty happy with my purchases and spent just under $15.  I was able to get the backpack S really wanted and some shorts for next year.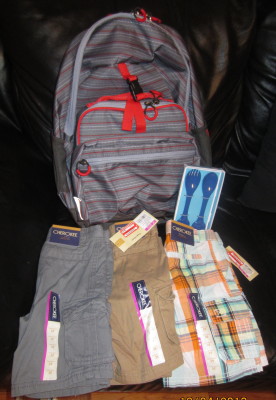 I got the backpack for $5.98.  This is the exact one that S wanted and it also came with a matching lunchbox.  When I came home he said, "That is the one I wanted, I love it!"  I also got him a new set of silverware for $.88.  They have little gears on the bottom and he thinks they are super cool.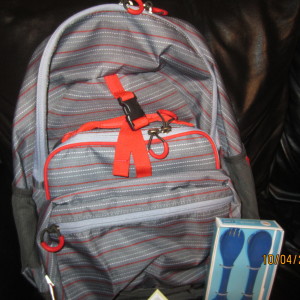 The three pair of shorts I got for S are great, and all have adjustable waist.  A tan and gray pair are like staple shorts, but I really like plaid shorts.  These orange plaid shorts I have had my eye on them for sometime now.  With each pair only being $2.70, it was a great deal.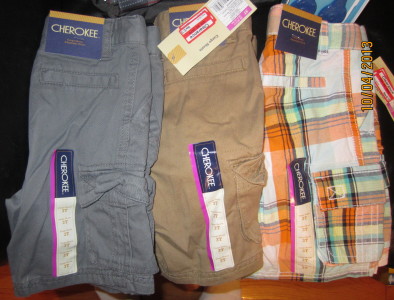 Disclaimer: I have never claimed to be any great writer. So any mistakes that are made are my fault. Sometimes I mix up names B, S, and P, but I think you can figure out who I am talking about. If you find any grammatical errors just fix it in your mind so it sounds right.