September 22, 2013
Comments Off

on Target Clearance Finds
You guessed it, I went to another Target.  I was still on the hunt for the Build It Collection in kids bedding and since S was home with B why not.  It was on my way home, sort of.  I spent $15.14 on this trip.  It was not my best, but I did find some stuff for S I may not have found anywhere else.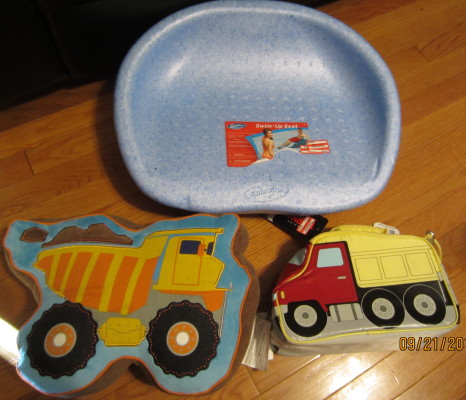 While I didn't find twin sheets or twin bedding set, I did find this cute pillow and know S would love it.  I mean he has been out in the backyard all day playing with his dump trucks in his sandbox.  This pillow was $5.08, and when I gave it to him, he really did love it.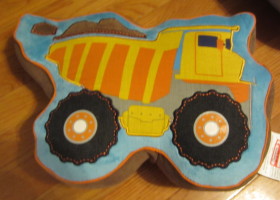 When I was checking the back to school stuff to see if one of the two backpack/lunchbox combos that I like went 70% off for S (next year), I came across this lunchbox and thought it was one of the cutest things ever.  I have not seen it at any of the other Targets in the area and I have been to all 4 in the last week.  The lunchbox was only 30% off, but it was the only one and I could not pass it up at $6.98.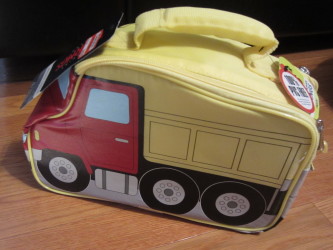 This is for you to sit on by the pool or to use as a floatation like raft.  I'm thinking that I will like using this.  It will kind of be like sitting on a lifesaver ring.  Can't wait to try it out next year, and for only $2.84, why not?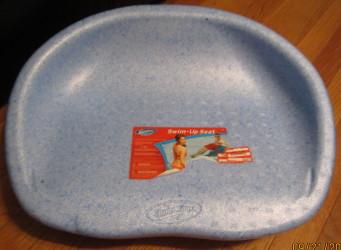 Disclaimer: I have never claimed to be any great writer. So any mistakes that are made are my fault. Sometimes I mix up names B, S, and P, but I think you can figure out who I am talking about. If you find any grammatical errors just fix it in your mind so it sounds right.