August 16, 2013
Comments Off

on Target Clearance Finds
Even though this is almost a week late, better late than never.  I went to Target last Sunday to do a quick trip for a few items that we wanted to take on vacation and as always some great deals.  I am going to do a breakdown of the items I got on clearance and then the other items I purchased.  I spent a total of only $25.68 for all of this.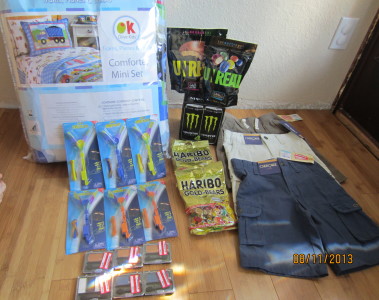 I bought this exact comforter set for $50.00 a few months ago and that was 50% off the regular price.  It was one of the three comforters we were originally looking at for S's big boy room.  I returned it and then quietly watched to see if it would get marked down any cheaper.  It did get marked down to $25.06 and I highly debated about buying it at that point by declined.  However, on Sunday it was marked down to $6.26, and how could I pass that up.  That is a great deal for a blanket let alone a comforter.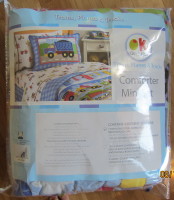 I found some great Cover Girl eye shadow on clearance.  I had 3 manufacturer coupons for $3/2 eye products, and then 3 Target coupons for $1/2 Cover Girl cosmetic items.  I got 5 of them for free and then only paid $.42 for the last eye shadow.  The cashier did not mark down the coupons so I had an overage of $.43 on 5 of the eye shadows so the 6th was free and the overage was put toward the other items I purchased.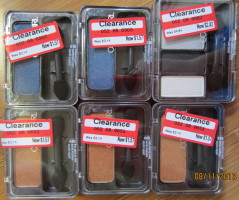 I found 3 pairs of shorts for S and all three of them were 70% off.  These were only $2.70 each.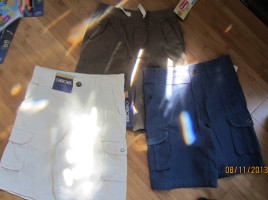 I got this Unreal candy for free as part of testing it for Mom's Ambassador.  The bags of candy were kind of expensive at $4.39 for 12 peanut butter cups and $3.99 for a 10.7 oz of peanut M&M's.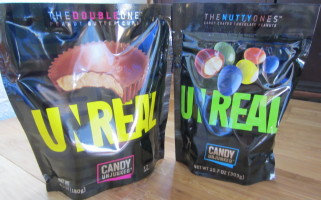 B loves Haribo gummi bears and I knew he would love to eat them on vacation.  They were $1.99 each and I had a $.30 coupon for each.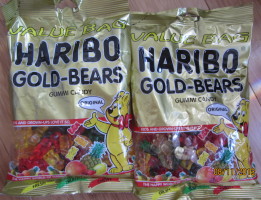 I saw some kids using this Light-up Spin Flyer on the Fourth of July and loved watching them while waiting for fireworks.  I found these and thought my nieces and nephew would love to try them and I was right.  For $.50 each this was a great deal and the kids loved them too.  B wanted the Monster energy drinks and it killed me to pay regular price for them.  It was $5.99 for a 4-pack.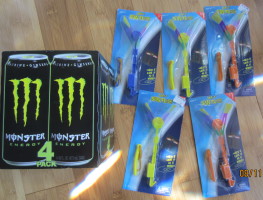 Disclaimer: I have never claimed to be any great writer. So any mistakes that are made are my fault. Sometimes I mix up names B, S, and P, but I think you can figure out who I am talking about. If you find any grammatical errors just fix it in your mind so it sounds right.