July 30, 2016
Comments Off

on Target 90% Summer Clearance Finds 2016-Round 2 of 4
Since we were going to B's family reunion in Sandusky we made a quick stop on the way there to see if we could find anything.  This store was not very well organized and everything was scattered throughout the entire store with regular merchandise.  I found a few items and then I found the holy grail……..sunblock.  I got all of this for only $24.57.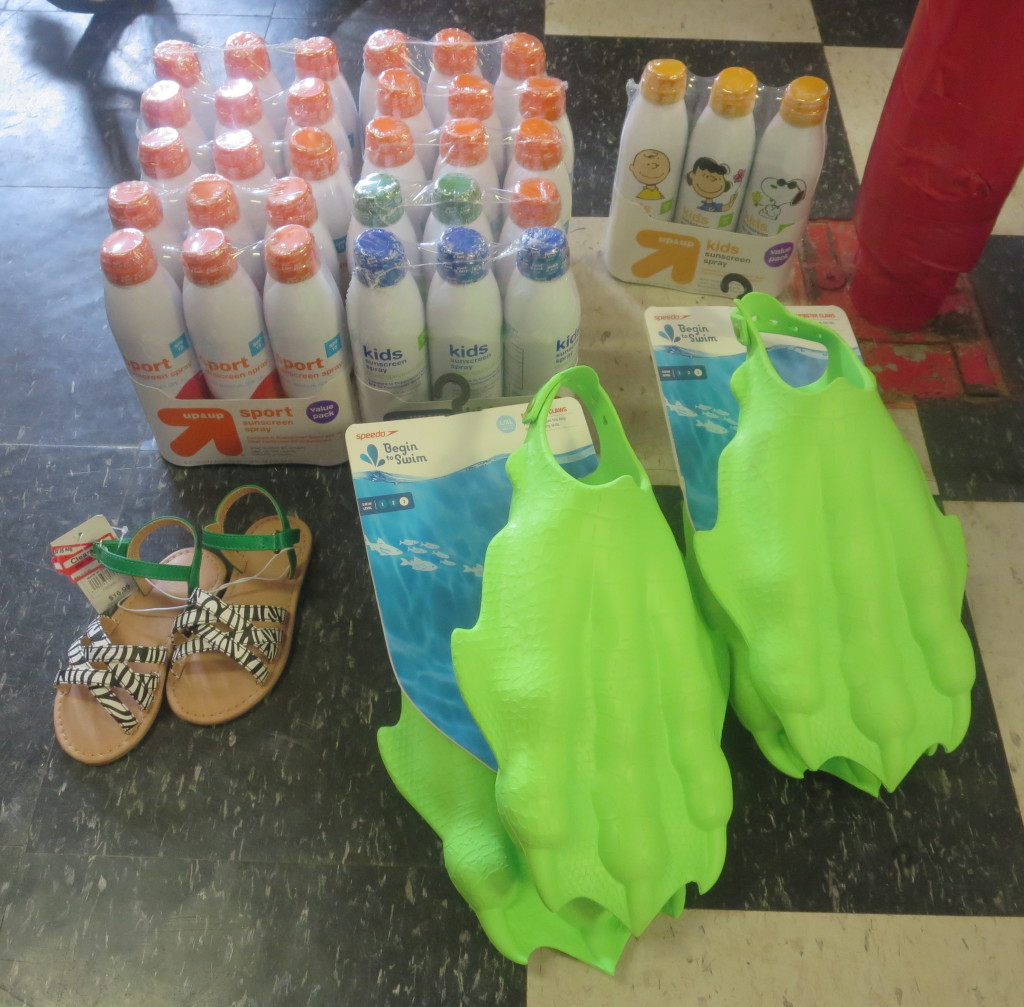 I found all of this sunblock on a huge sunscreen display.  While I personally don't like spray sunscreen because of the way it makes my skin feel, B's aunt will use it.  There are 11 3-packs of sunscreen.  Two of the bottles are aloe (which I am excited to try if I get burnt this year) and the rest are sunscreen, 31 bottles.  The packs of sunscreen were $1.39 for the 3-pack.  That works out to be $.46 a bottle.  All of this sunblock was only $15.19!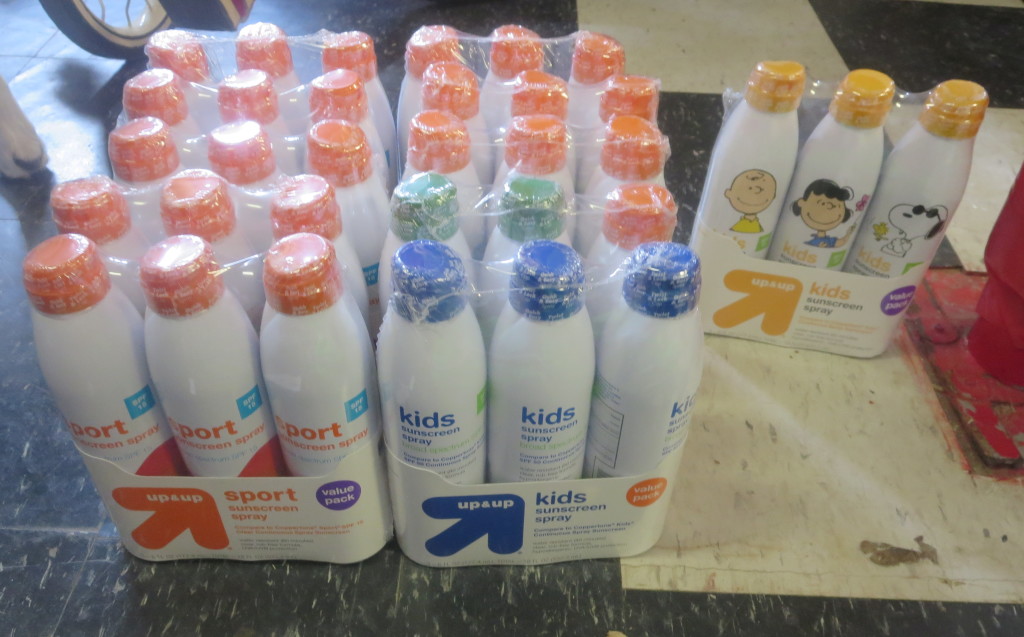 I found a pair of sandals that I think will fit P next summer.  They were 70% off at $5.08 with an additional 20% off using the Target cartwheel.  I found two more pairs of the gator flippers ($2.48 each) that are actually a bigger size then the pairs I got in the morning.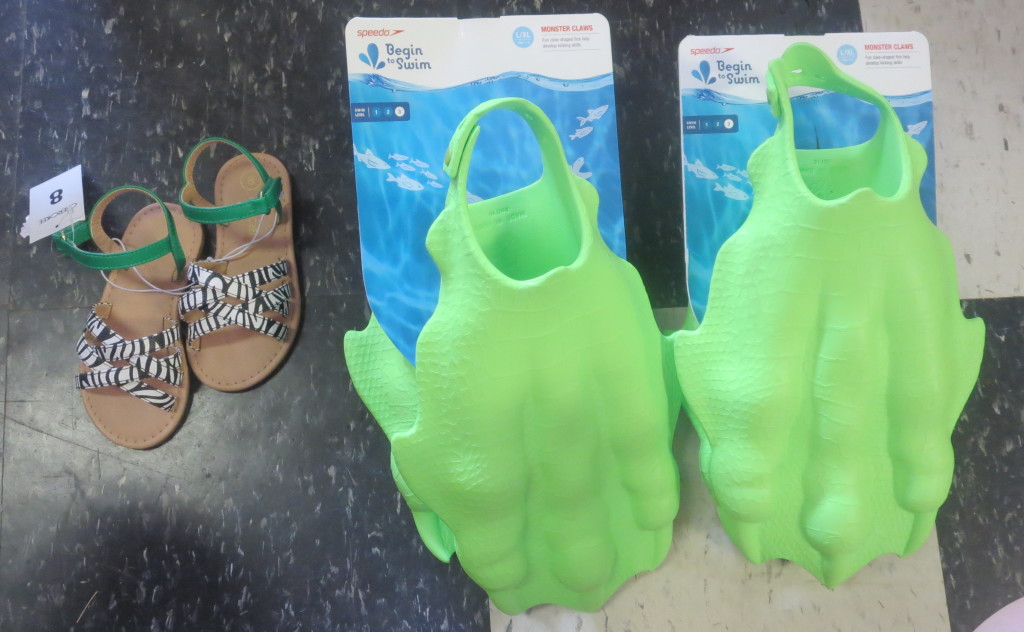 This was my most successful trip as far as finding the sunblock.  Not a bad haul for a quick 20 minute stop.
Disclaimer: I have never claimed to be any great writer. So any mistakes that are made are my fault. Sometimes I mix up names B, S, and P, but I think you can figure out who I am talking about. If you find any grammatical errors just fix it in your mind so it sounds right.