November 7, 2015
Comments Off

on Target 90% Halloween Clearance Finds-Round 3
Since I had been to my Target (Perrysburg) and had already checked out the Halloween I didn't hit ours up first.  I was really looking for new Halloween lights and knew ours did not.  S said he would go for a quick run so we did.  I found quite a bit and only spent $10.12.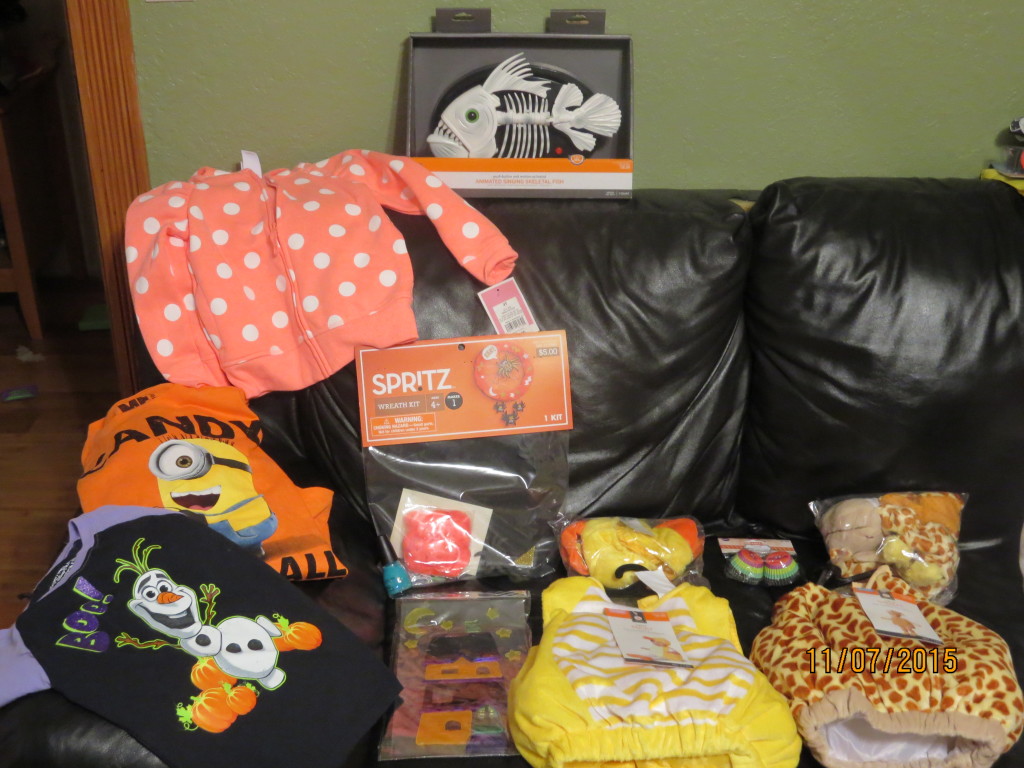 I found a wreath to make next year and it was only $.50.  We found a window cling to make a haunted house and it was $.10.  The duck and giraffe costumes were only $2.00 each.  I found some mini cupcake liners for $.19.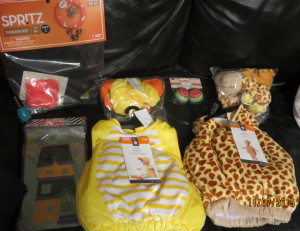 I found another polka dot hoodie in a different size and it was $1.20.  The Olaf tee was $.90 and the Despicable Me was $.90.  If you look between the two tees I found one of the Halloween nail polish "Going Batty" for only $.19.  It was mixed in with the regular nail polishes.  I love the skeleton fish and it was only $2.00.  The mouth is rubbing funny and makes noise but I think it will be an easy fix.  When P saw it singing and lighting up she was clapping and screaming at it.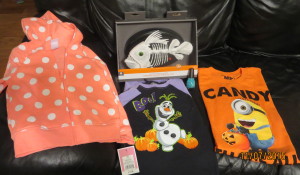 Overall, this was a great year for finding Halloween stuff.  I found way more last year, but what we got was good enough for me.  It really topped the cake that P and S behaved well and we had no fits the entire time!
Disclaimer: I have never claimed to be any great writer. So any mistakes that are made are my fault. Sometimes I mix up names B, S, and P, but I think you can figure out who I am talking about. If you find any grammatical errors just fix it in your mind so it sounds right.