November 6, 2016
Comments Off

on Target 90% Halloween Clearance Finds 2016-Round 4 of 5
I had already gone to the Airport Hwy Target on Thursday so I knew what they had.  I decided since the kids were tired that I would go ahead and get them there ice cream and skip it.  The kids were ecstatic and loved eating there ice cream.  At the last minute instead of going right to get on the freeway to go home I went left and stopped at the last Target.  The kids agreed to go in because they were getting to eat there ice cream while I shopped.  I ended up finding quite a bit and spent $12.82.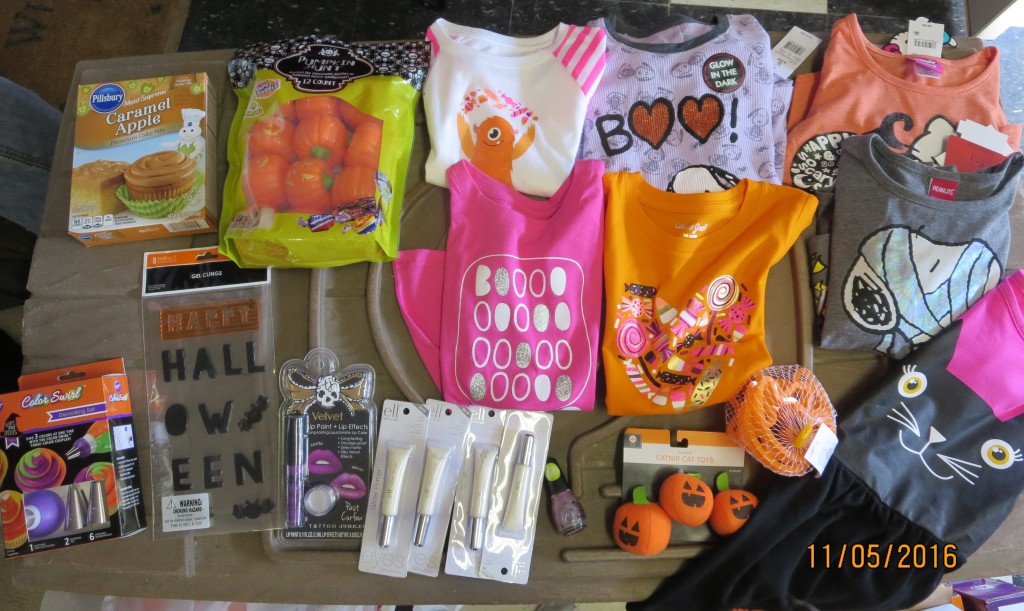 The Halloween area was picked over so I was able to find a few items.  When I went to check the girls section I was pleasantly surprised to see the entire rack of Halloween shirts was still in the department.  I was able to get all of these shirts and a kitty dress.  From left to right, top to bottom the shirts were $.79, $1.29, $.99, $.59, $.59, & $.99.  The dress was $1.49.  I found eye primer for $.20 so I got 4 of them.  I am thinking a few for my niece and a few for my sisters.  I also found glow in the dark nail polish for $.19 and another set of kitty toys $.29.  I got a set of cookie cutters for only $.19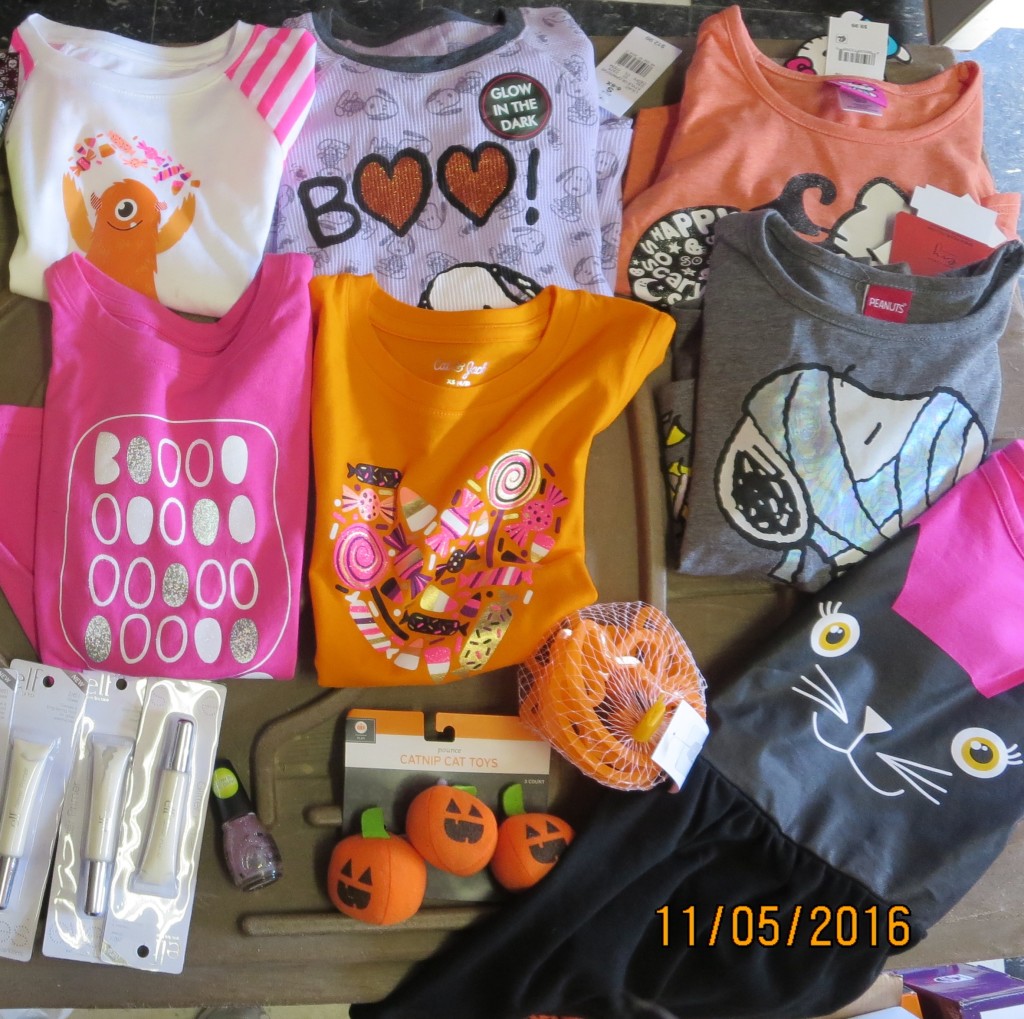 I got this cake mix and think I am going to make Whippersnapper cookies with it.  The mix was $.37.  I got the plastic pumpkins with candy on the inside to use for decoration outside on the trees next year.  I am going to drill holes in them like I did the Easter eggs.  They were $1.49.  Unfortunately I could only find the one bag.  I got another lipstick for my niece for $.69 and another gel cling for $.10.  On our way out the kids were melting down but I did check the housewares department and found the Wilton coupler swirl for only $.79.  I already have the Wilton coupler swirl but it was worth it for the tips alone.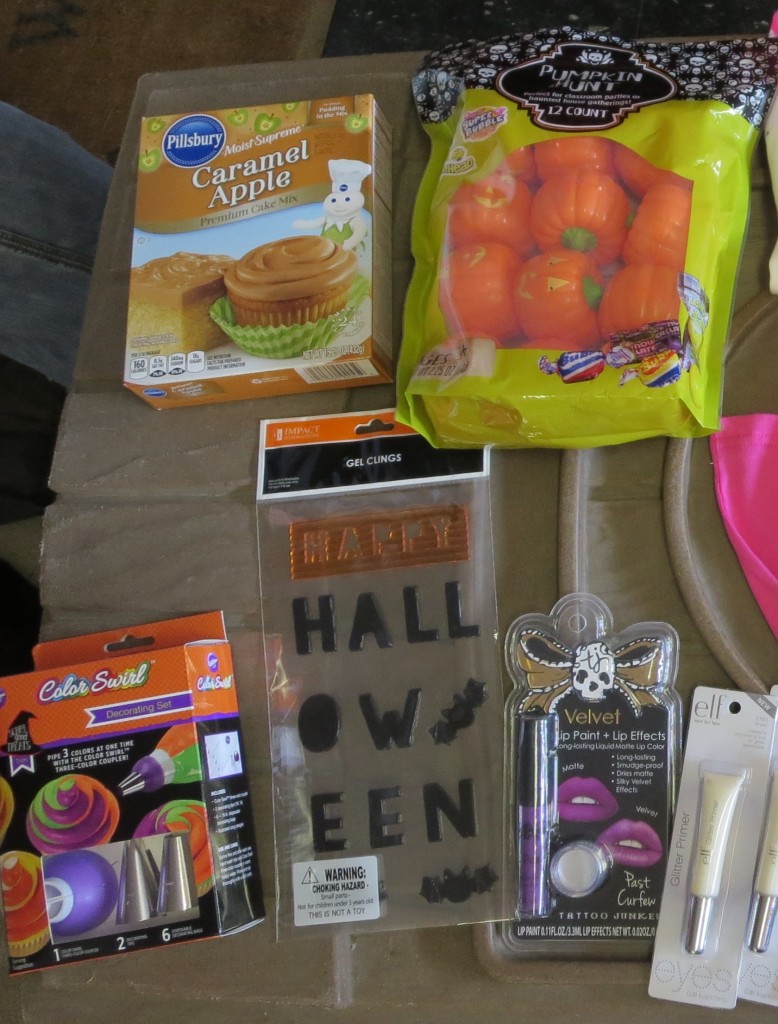 It was time to call it a day and get these kids home.  P needed her nap and S was done!  I was happy with everything I found and glad I stopped at the last Target.
Disclaimer: I have never claimed to be any great writer. So any mistakes that are made are my fault. Sometimes I mix up names B, S, and P, but I think you can figure out who I am talking about. If you find any grammatical errors just fix it in your mind so it sounds right.