January 14, 2017
Comments Off

on Target 90% Christmas Clearance 2017 Finds-Round 2 of 4
So I am finally getting back to finish showing my Christmas clearance finds.  The second store I went to (Monroe St.) I found a ton and spent only $57.66 but managed to get all of this.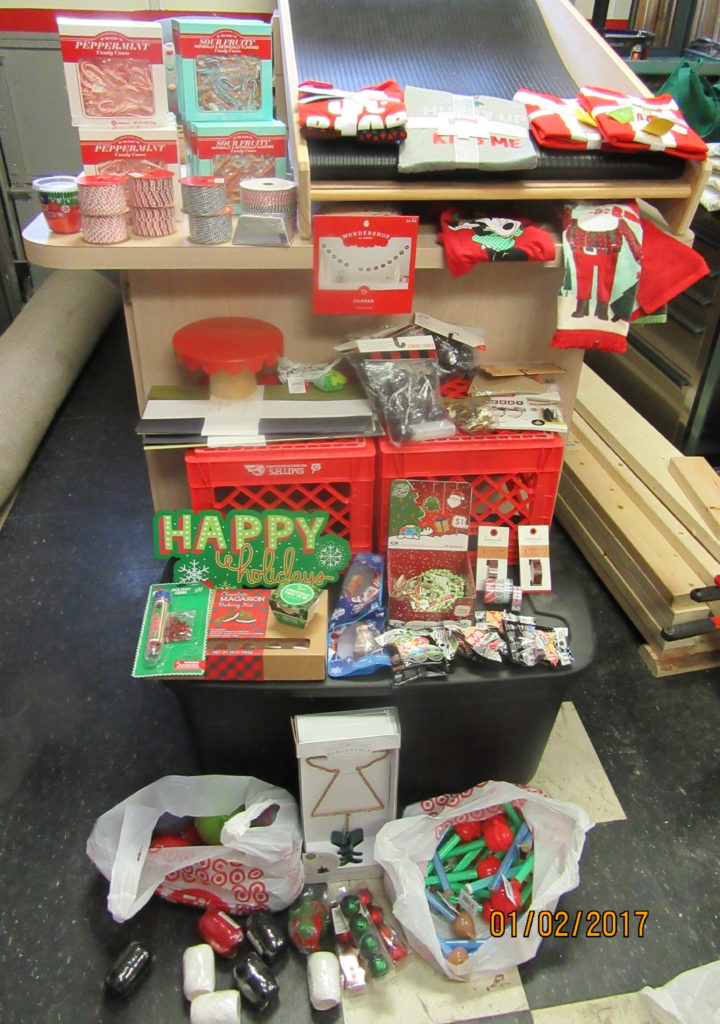 I got  a bunch of roles of ribbon to use for gifts.  Black and white is perfect because it can so be used for birthdays.  The ribbons were only $.10 each.  I got more ornaments for our tree and they were only $.30 each.  I rebought the angel for P's tree for next year.  This time I only paid $2.50 so I returned the one I bought for $5.00.  I got another Christmas bird for $.50, and I found some jingle bells for $.30 per pack.  I got a ton of light-up wands for school goody bags.  They were each only $.10.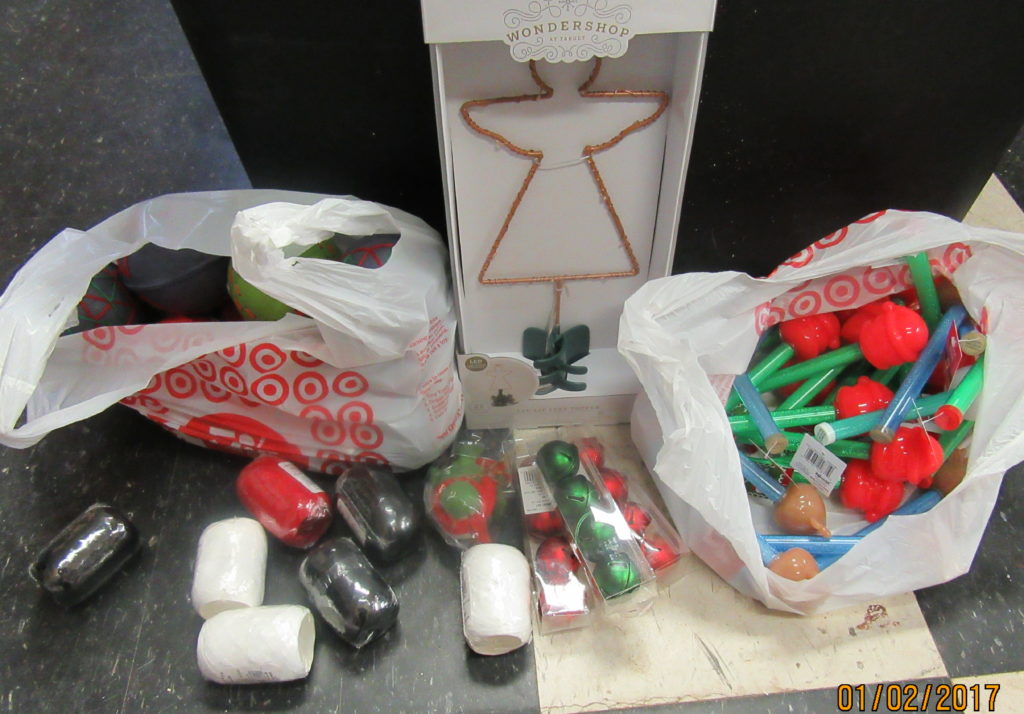 I got a little holiday science experiment for S to try for only $.30.  The macaron baking kit was only $3.59.  I cannot wait to try to make macaron's again this time chocolate!  I got a little growing kit for S to do.  It was only $.10.  The "Happy Holiday" sign was only $.50.  I found a few more finger puppets for $.39 each.  I found more bracelets for goody bags.  They were $.10 each.  The washi tape was $.20 each.  The My Moji's were either $.28 or $.88.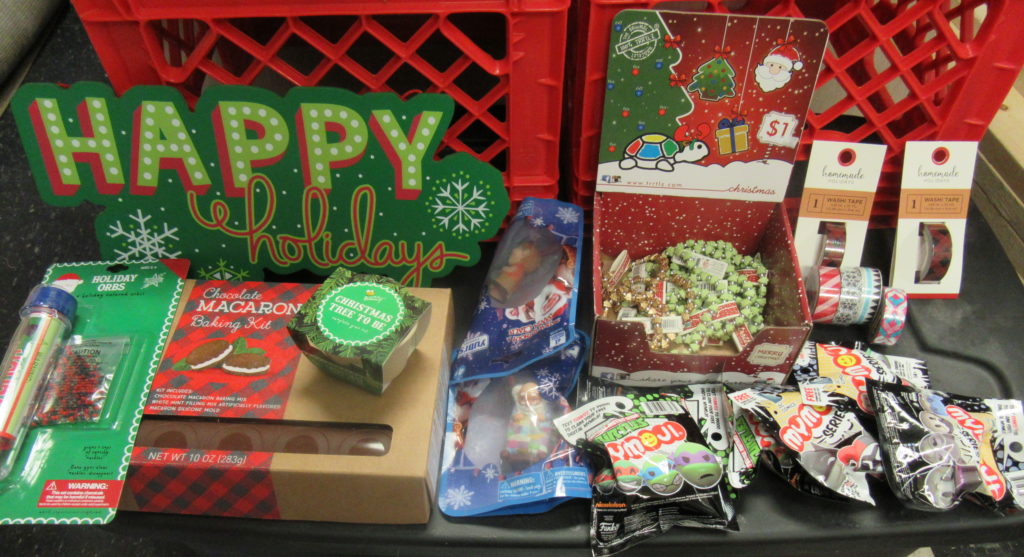 The cake stand was only $.50 so I returned the stand I bought for $1.50.  The packs of tissue paper were only $.30 each, and the packs of erasers were $.10 each.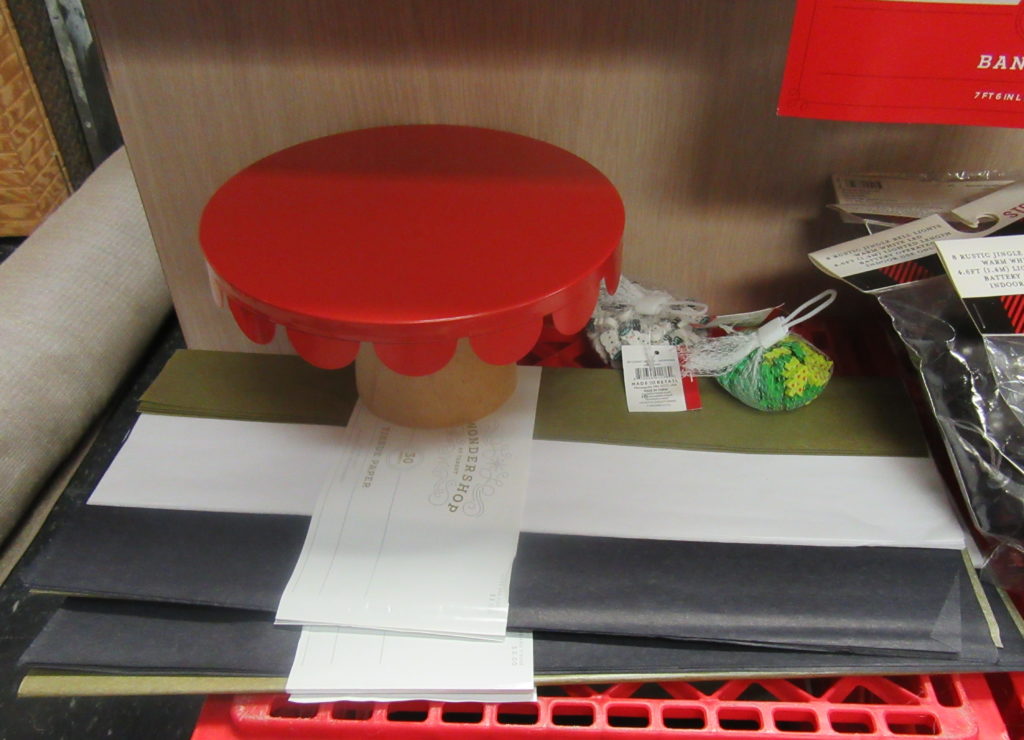 I found 5 string lights that are all bells with lights.  The only problem is they are battery operated.  I gave B the task of turning them into plugs instead of batteries.  He has a year to figure out how to do it.  The lights were only $.50 each.  I found some little wooden deer figurines for $.30, another burlap banner for $.30, and garland stickers for $.50.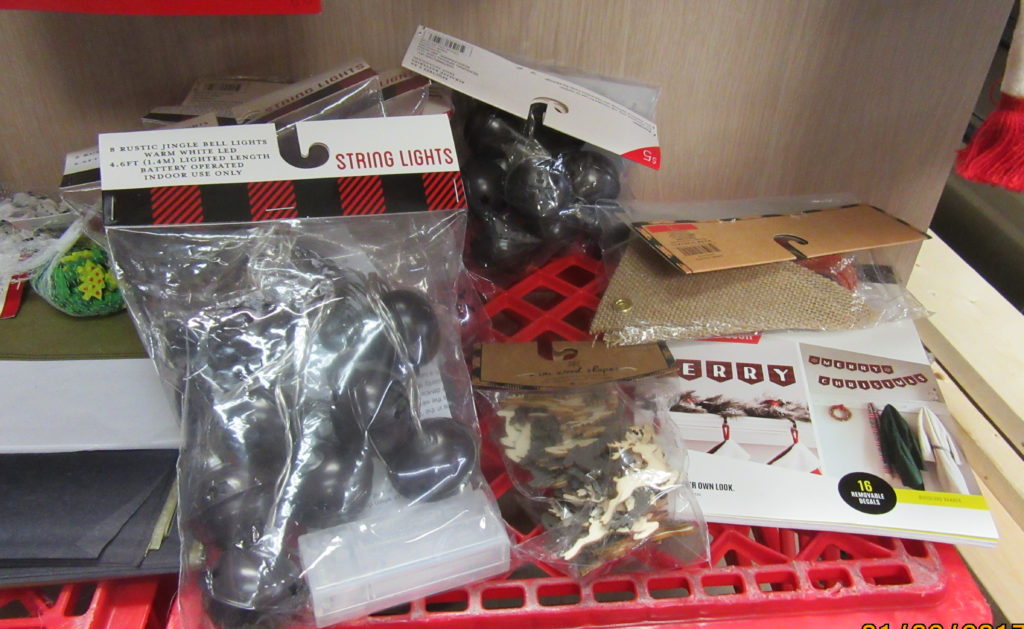 I got 12 boxes of mini candy canes for only $.80 per box.  We have to be in the lights parade next year now that we have the candy for the parade.  I also found some Reynold's foil cupcake liners for $.28.  The ribbon was $.10-$.30.  I found another silver block for S for only $.49.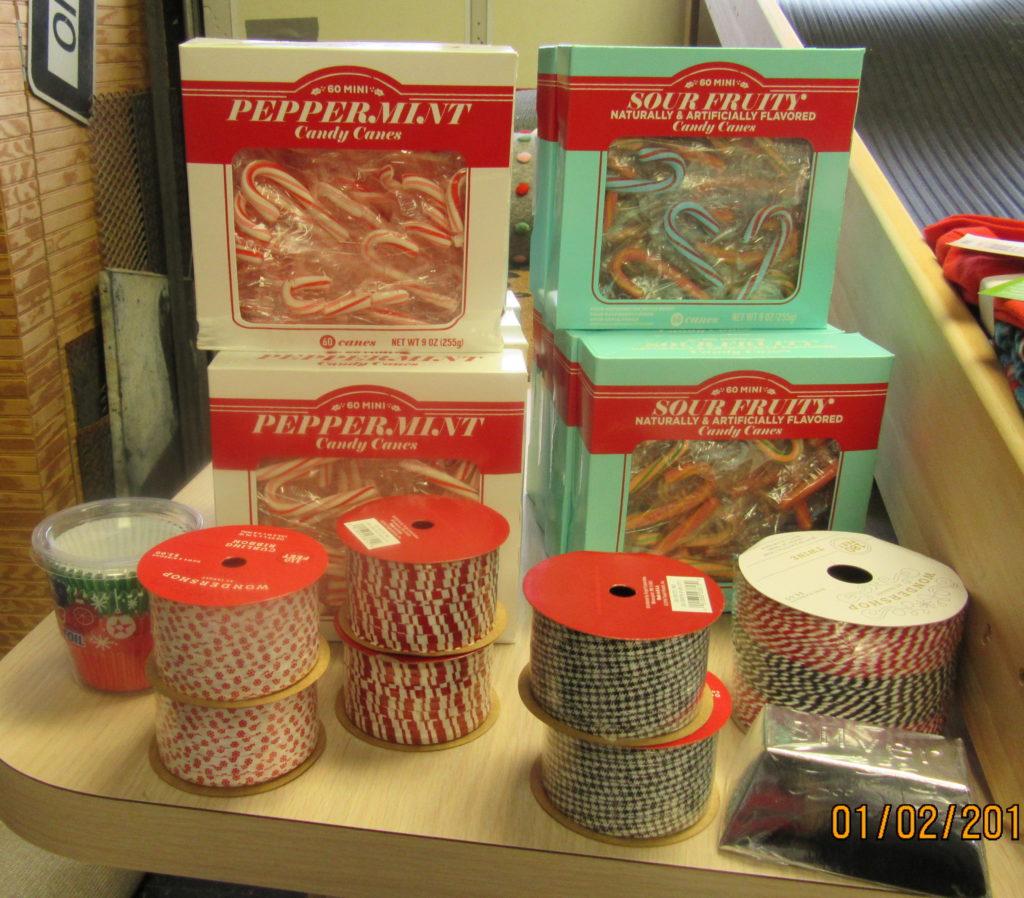 I found a good amount of pajamas.  The first pair is lil' bear for $1.49, the nightgown was $11.88, and the two set of Santa jammies were $1.49.  I found snowflake garland for $.50, a Minnie Mouse shirt for $.99, and a set of towels for $.59.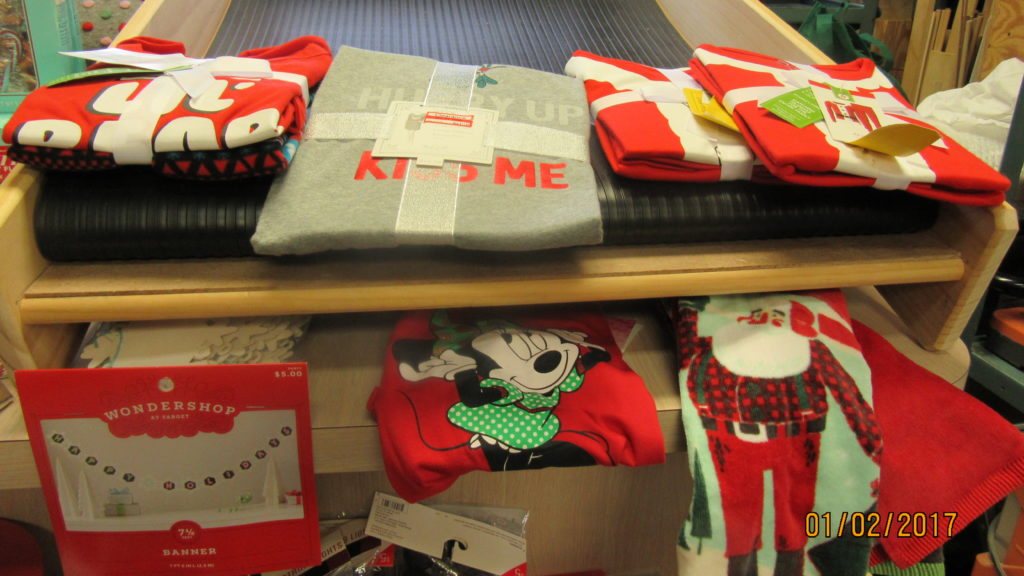 The receipt shows that I saved $303.09.  That is a pretty good amount of savings!
Disclaimer: I have never claimed to be any great writer. So any mistakes that are made are my fault. Sometimes I mix up names B, S, and P, but I think you can figure out who I am talking about. If you find any grammatical errors just fix it in your mind so it sounds right.