January 16, 2017
Comments Off

on Target 90% Christmas Clearance 2016 Finds-Round 4 of 4
So I never made it to the Alexis Rd. Target to check out there 90% clearance.  They had hardly anything left at 70% and I got everything I wanted when it was 70%.  I never felt the need to go back and check it.  I did, however, feel the need to go back to Perrysburg on the 4th after checking out more finds on Instagram (search #targetclearance).  I cannot believe how much I found.  I found an entire cart full of plates and napkins.  I emptied the shelves off but did not keep them all.  I just took them back to the 90% clearance area for everyone else to enjoy.  I did keep a few.  I did this for anything else I found and did not keep.  I spent $28.69 and got all of this.  I returned all of my Christmas stuff I bought at 70% off and found a Tree Dazzler at Customer Service that they let me take and buy!!!!!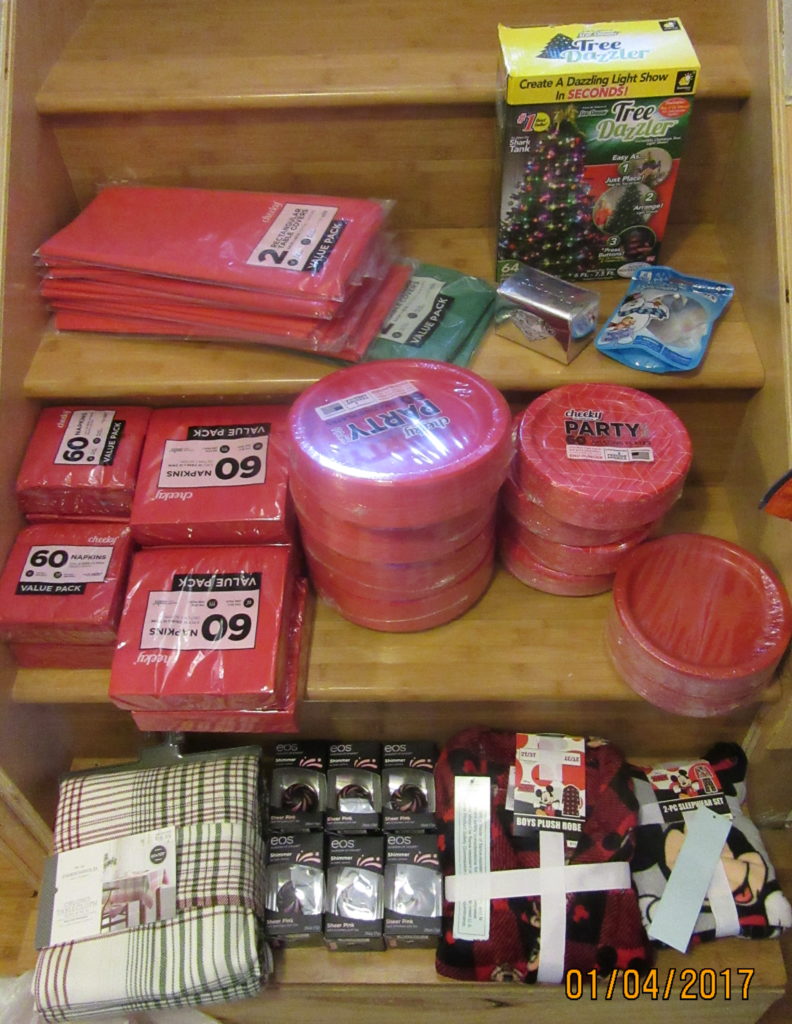 I got all the tablecloths they had. I got 10 red for $.30 each and 2 green for $.30 each.  I found a Tree Dazzler for $3.99!  There was a diamond block mixed in with the regular ones for only $.49, and another finger puppet for $.39.
The napkins and plates were all only $.30 each.  I sent a bunch in to school with S for the entire first grade to use for Valentine's day parties.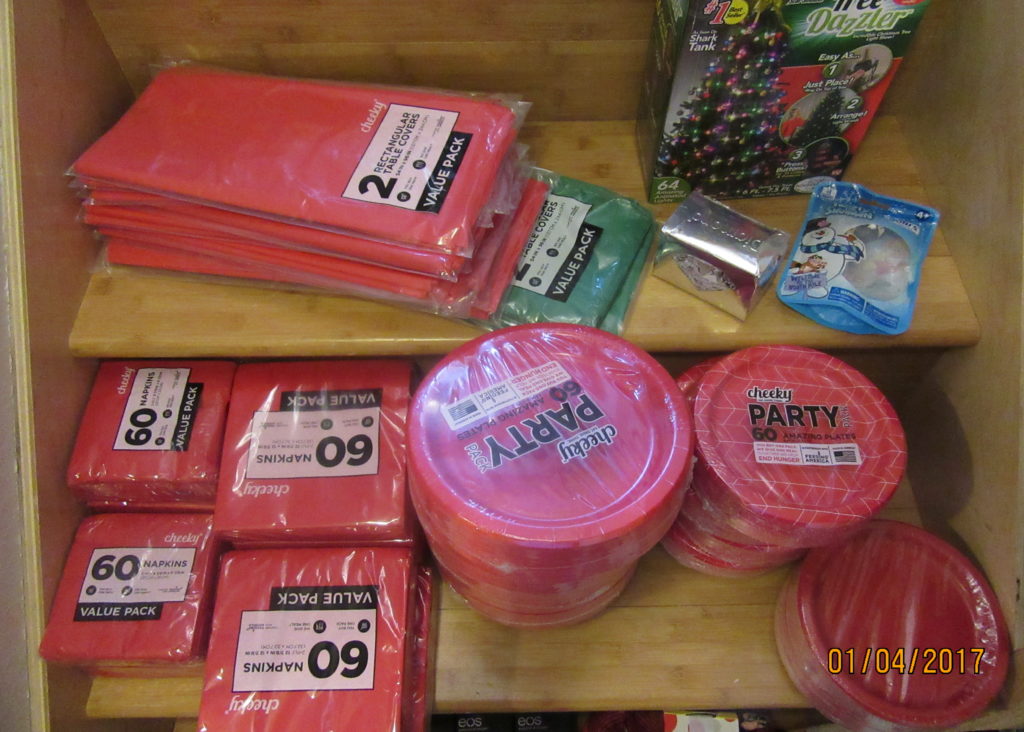 I got a tablecloth for only $1.89.  The EOS were on sale for $1.49 each.  They are going to be great for my sister's and niece's for next Christmas.  I also got P a Mickey Mouse robe and pajamas that were $1.49 each.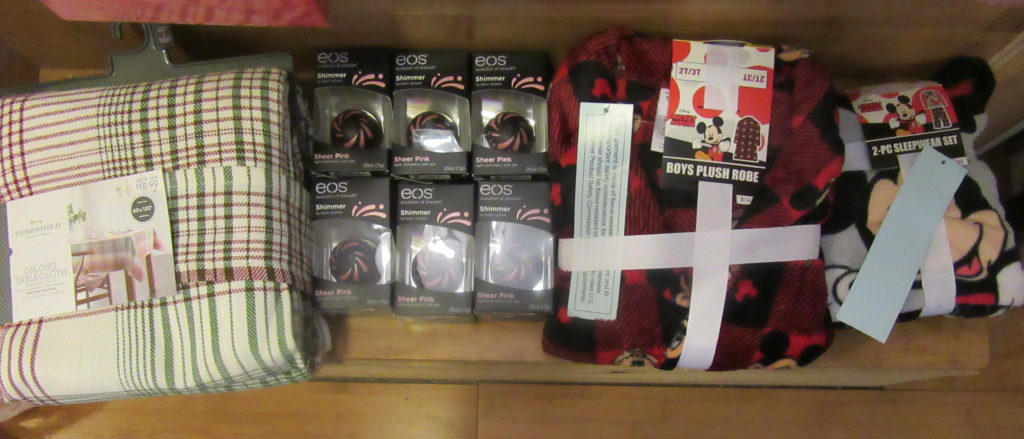 On the bottom of the receipt it shoes I saved $176.01.
That is it.   My Christmas clearance finds are over until next year!
Disclaimer: I have never claimed to be any great writer. So any mistakes that are made are my fault. Sometimes I mix up names B, S, and P, but I think you can figure out who I am talking about. If you find any grammatical errors just fix it in your mind so it sounds right.