November 4, 2016
Comments Off

on Target 70% Halloween Clearance Finds 2016
I checked Brickseek.com this morning and with a the few DCPI's I had from Target I typed them in and saw that the Halloween clearance had gone down to 70% off.  I needed to go to the other side of town to get football tickets for tomorrow so I had B drop me off at another Target (than my usual) to check out what they had.  I knew that at 70% off I was only going to get lights and Legos if this store had any in there Halloween section.  Sadly they did not have Legos or Play-Doh like there has been in the past.  I am thinking since no one has posted pictures of Legos in there clearance finds that there wasn't any this time.  That is the first time ever since I have been doing this holiday clearance shopping that there was not a Legos pack (6+ years).  Anyways I did find the lights I was looking for and got all five boxes of these for $20.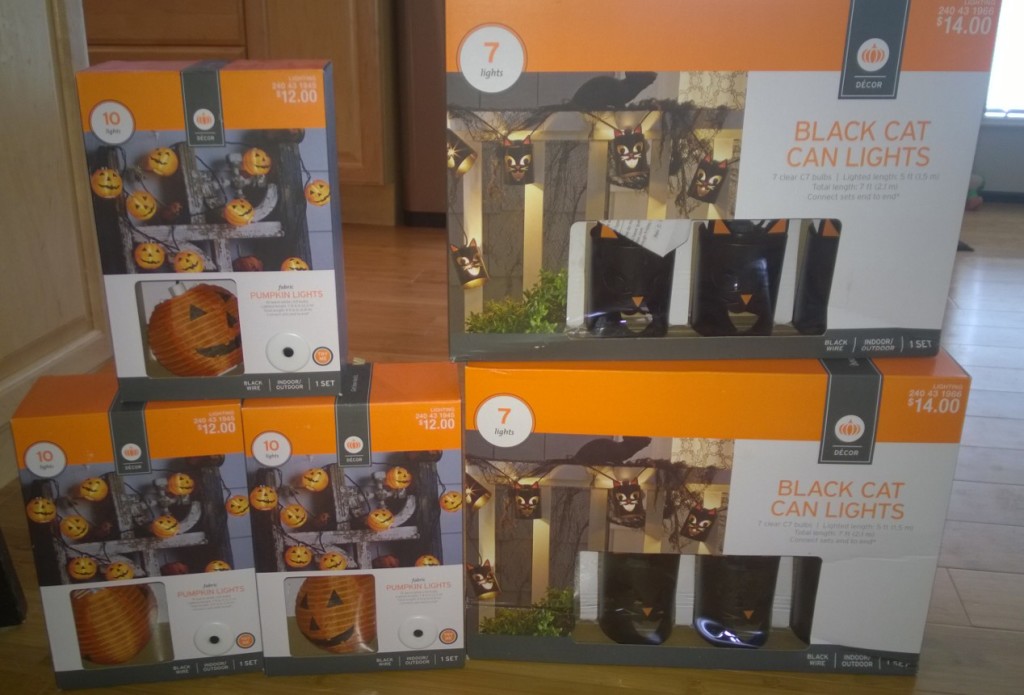 I got three boxes of the pumpkin lights for $3.60 each.  I got these for my neighbor because her son asked for decorations.  If she doesn't want all the pumpkin lights then I plan on keeping the extras.  I found the kitty lights and love them.  They were $4.20 each.  If I can find another box of kitty lights at 90% I plan on getting them but am not holding my breath.
Disclaimer: I have never claimed to be any great writer. So any mistakes that are made are my fault. Sometimes I mix up names B, S, and P, but I think you can figure out who I am talking about. If you find any grammatical errors just fix it in your mind so it sounds right.