April 2, 2016
Comments Off

on Target 70% Easter Clearance Finds 2016-Round 1 of 4
I knew I needed to find Easter clearance to help make decorations for P's birthday party.  We decided on hot air balloons which works out well because eggs upside down look like hot air balloons minus the baskets.  With that in mind I got up and was out of the house by 9:30am with the intention of going to all four Targets in my area.  I hit my favorite first (Perrysburg) and got all of this and only spent $20.11.  $12 of that was the Easter clearance.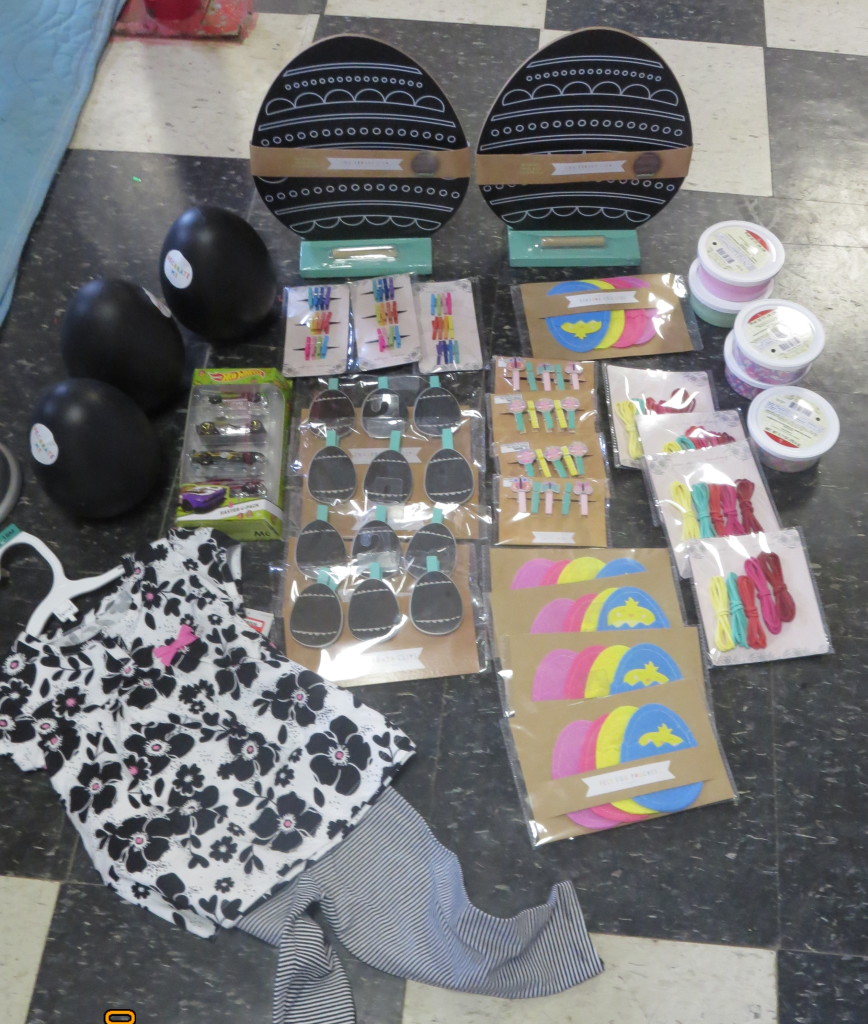 I love the chalkboard eggs and plan on coloring them with chalk markers.  The two large eggs were $.90 each.  The three black eggs were $.30 each.  I got four packs of the chalkboard labels with clips for $.30 each.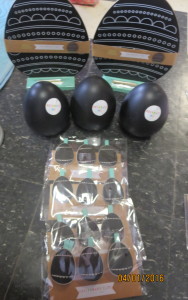 The thread will be used for the string that will attach the balloons to the baskets.  They were $.30 each.  I got the felt eggs which I plan on using as cupcake toppers for $.30 each.  They have a flap to hold a chick but will nicely conceal a sucker stick.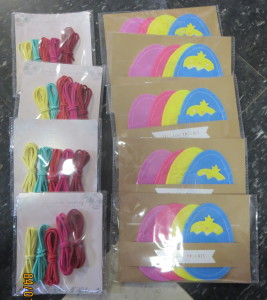 I got all of these mini clothespins for $.30 a pack.  I am not sure what I am going to do with them, but I really liked them.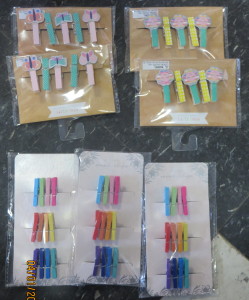 I got S an Easter Hot Wheels pack for next year for $1.49.  There were more of them, but I don't think S needs more of the same cars.  If they are there when it goes 90% I will definitely pick them up.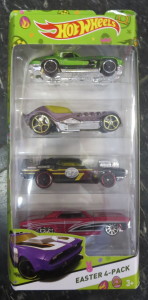 I got more sprinkles because I love sprinkles.  Each container was only $.30.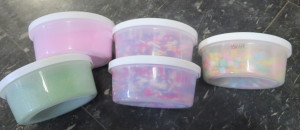 I got this outfit for P.  It is so stinking cute.  I love that it is black and white with just tiny pops of pink.  It was $7.68.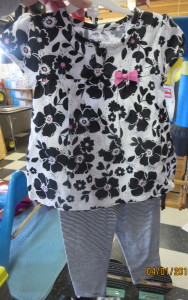 Overall, I did great.  If I find any of this when it goes 90% I plan on buying it and returning this stuff for the price difference.  No it wouldn't be a huge savings, but all the little bits add up.
Disclaimer: I have never claimed to be any great writer. So any mistakes that are made are my fault. Sometimes I mix up names B, S, and P, but I think you can figure out who I am talking about. If you find any grammatical errors just fix it in your mind so it sounds right.