January 2, 2017
Comments Off

on Target 70% Christmas Food/Beauty Clearance 2016 Finds
I went to Target yesterday in hopes that Christmas went 90%.  It did not but food and beauty products did got 70%.  I got candy and gift sets.  I spent $18.71 and got all of this.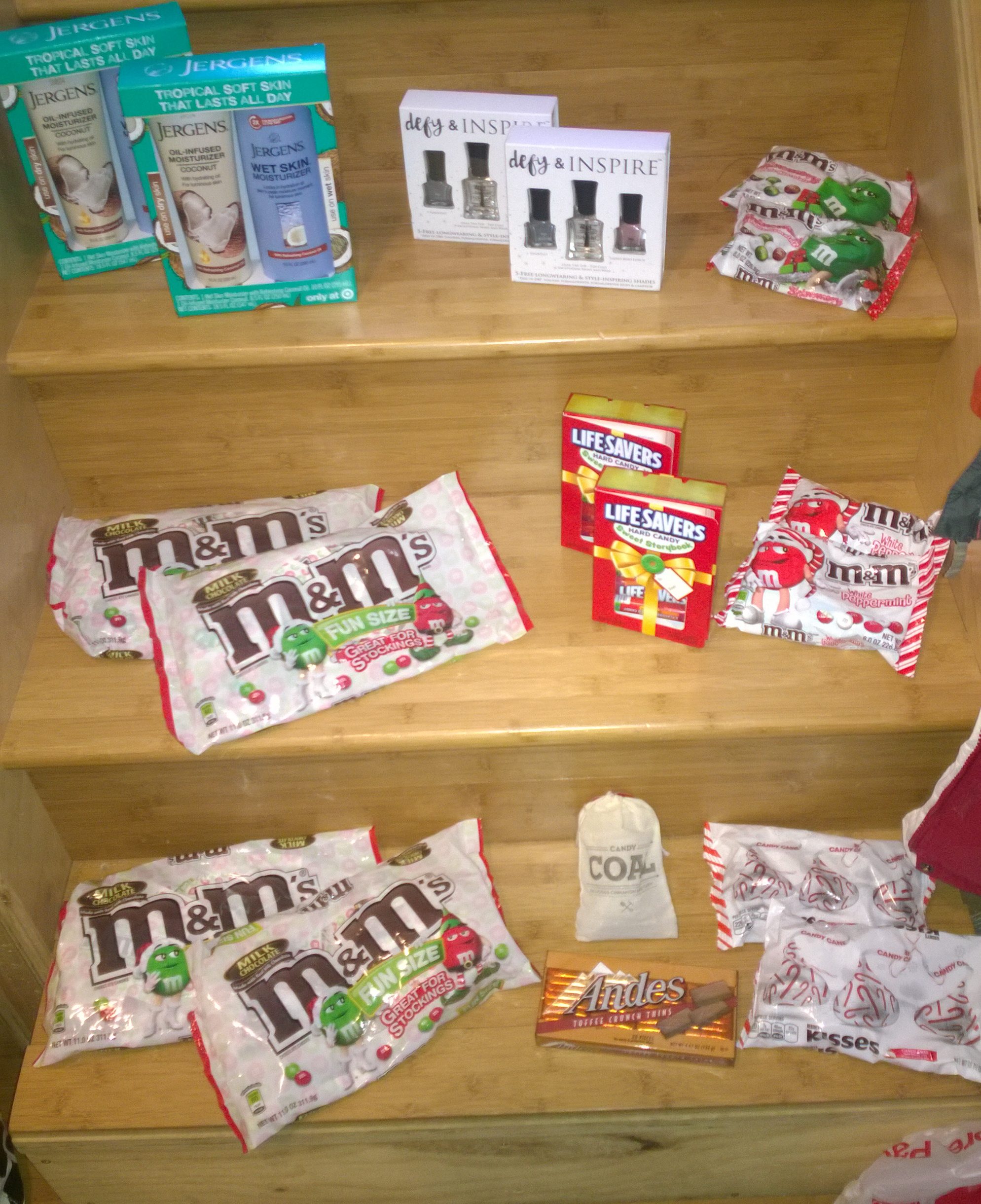 I got 2 Jergens Moisturizing sets for only $3.59 each.  The Defy & Inspire fingernail polish was only $2.99 each.  Now P can have new toenail colors.  My niece will also appreciate the new polish.
I had coupons for M&Ms that was $1.50 off 2.  I could print out two coupons from each computer so I had four coupons which means I could get 8 bags of M&Ms.  I got B four bags of regular, two bags of white peppermint, and two bags of white chocolate.  The regulars were $1.07 a bag and the other four were $.95 a bag so I paid $.32 and $.20 a bag.  AMAZING!
B loves two boxes of Lifesavers at only $.89 a box.
I also got a bag of coal (cinnamon hard candy) if I need to play some tricks on S next year.  I found some Andes Toffee for $.65.
I got two bags of Hershey Kisses to make Valentine blossoms.  The kisses were only $1.07 per bag.
Not pictured is a Burt's Bees chapstick for $.98.
At the bottom of my receipt it shows I saved $78.53.  I cannot believe I saved that much on all of this.
Disclaimer: I have never claimed to be any great writer. So any mistakes that are made are my fault. Sometimes I mix up names B, S, and P, but I think you can figure out who I am talking about. If you find any grammatical errors just fix it in your mind so it sounds right.