December 30, 2016
Comments Off

on Target 70% Christmas Clearance 2016 Finds-Round 2 of 5
So I headed to the next Target (Airport Hwy) and thought to myself I was going be quick.  I spent just under $200 at $189.40.  B ended up returning $42.77, and with "Griswold's" lights $42.69, I really only spent $103.94.  I have to admit I got a ton of stuff and love everything I got.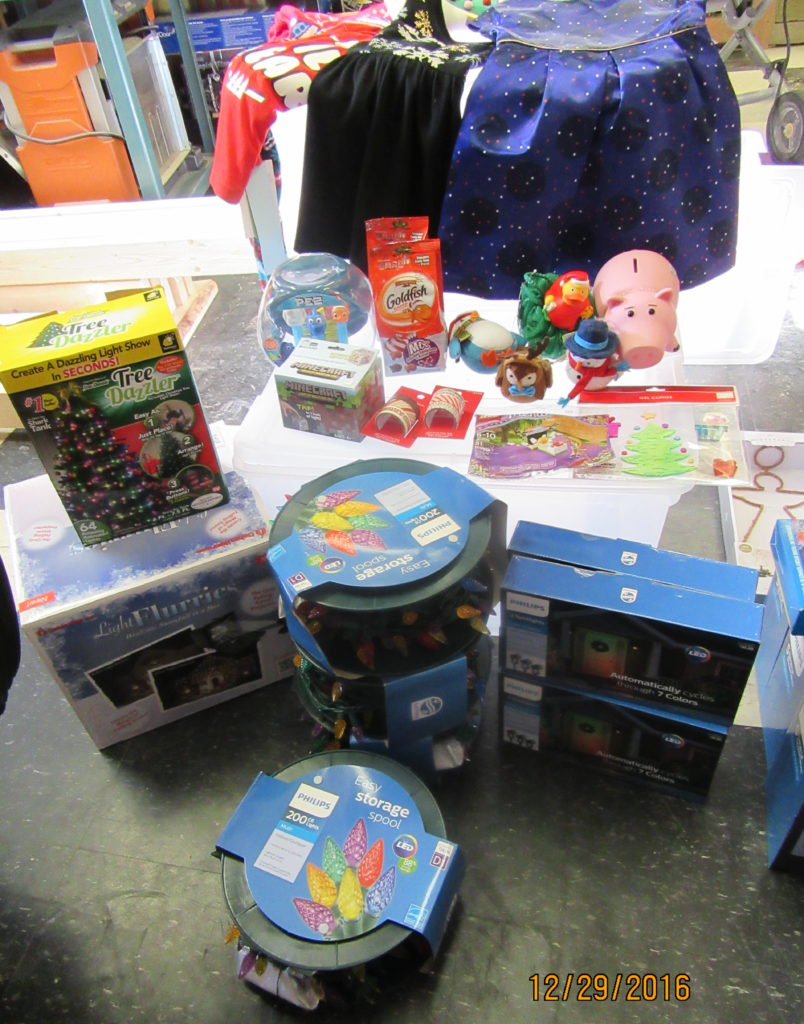 I found P the cutest purple dress for in two years.  I cannot wait till she wears it for Christmas or something else!  It was $9.98.  The black dress with snowflakes can be worn the entire season and was $3.11.  The pajamas and tree shirt were $3.11.  The men's shirt was $3.11 and the Peppa shirt was $2.39.  I also bought 5 clear tubs to store items in.  There was a coupon spend $25 get $5 off so I really got 5 tubs for $20.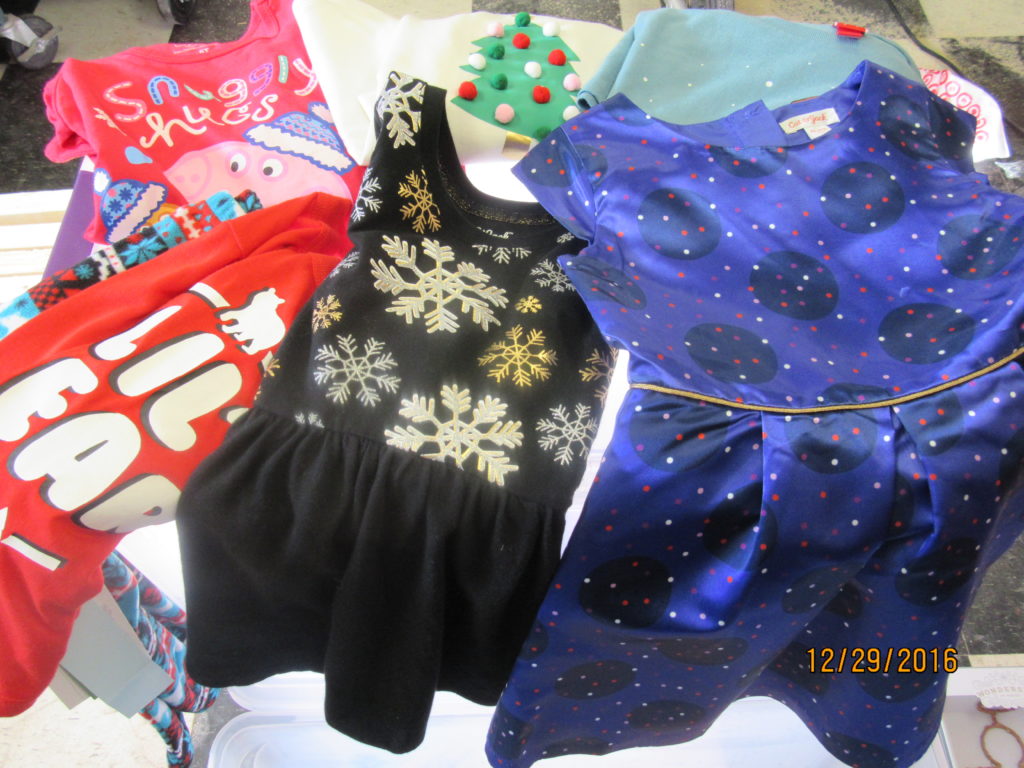 I found the PEZ fishbowl ($4.99) that I wanted for P and decided to just get it at 50% off.  The Goldfish were chocolate peppermint and pretzel for $.74 each.  I found some Christmas birds for $.90 each so we can add them with the bigger birds.  Hamm the pig is holding a pair of boxers that just happen to be my size and was only $2.87.  P was ecstatic about the Toy Story boxers.  Even she was wearing them.  S wanted a duck loofah so I got it for him.  That was another item that was only 50% off at $1.24.  I found a Minecraft light cube that I really wanted to get for S and it was only $1.49.  The Washi tape was $.90 each, the Lego Friends was $1.19, and the window cling was $.60.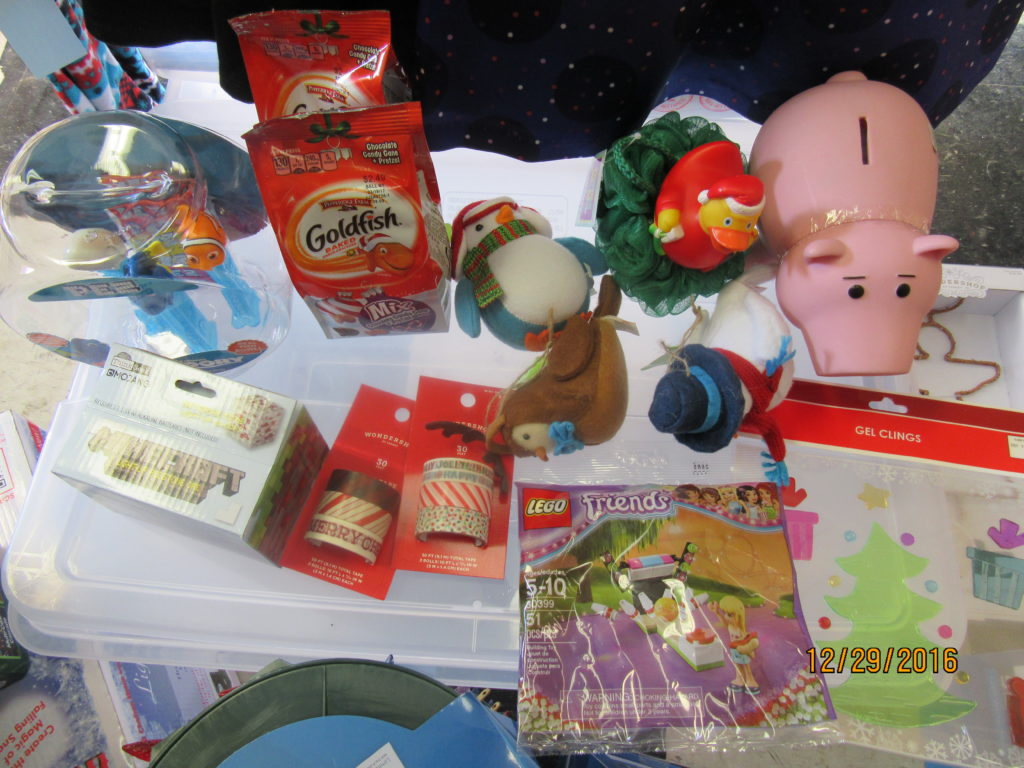 I found a Tree Dazzler!  S really wanted one and I finally got one on clearance for only $11.99. (Although someone told me today that Bed, Bath, and Beyond has them on clearance for $9.99 and then you can use your 20% coupon.  I saw an associate putting back the snowflake projector and was jumping for joy (I think I might have really done a little jump, hee hee.)  It was $23.99 and I cannot wait for B to set  up.  I found lights for my "Griswold" neighbor for $10.49 a spool.  I got light projectors for $10.49, but that is what B decided to return.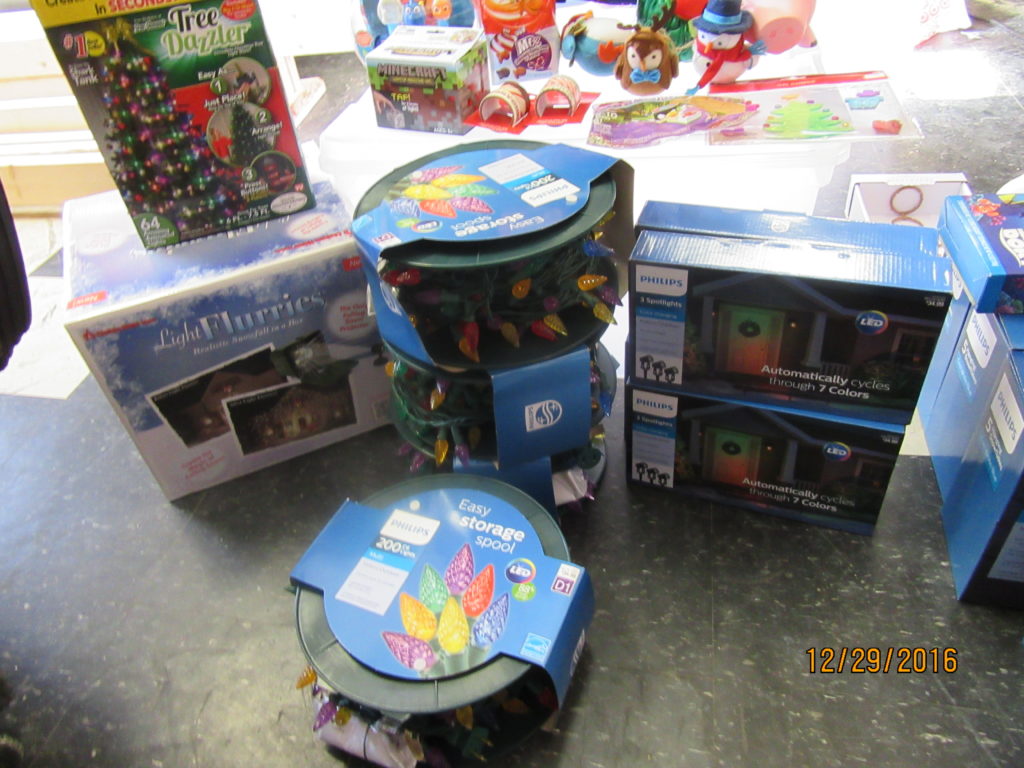 My total savings shown on the bottom of the receipt was $402.70.  Wow!
Disclaimer: I have never claimed to be any great writer. So any mistakes that are made are my fault. Sometimes I mix up names B, S, and P, but I think you can figure out who I am talking about. If you find any grammatical errors just fix it in your mind so it sounds right.