October 16, 2013
Comments Off

on So What Wednesday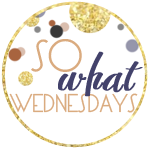 Today I am linking up with Life After I Dew for So What Wednesday.
Today I am saying so what if….
I need to cook and freeze carrots, apples, butternut squash, sweet potatoes, and pumpkins for S's smoothies.  It takes quite some time and can make a mess when I do it.  I think I will have to get some of it done today before all of the veggies start to go bad.  The carrots will be first since they will go bad first.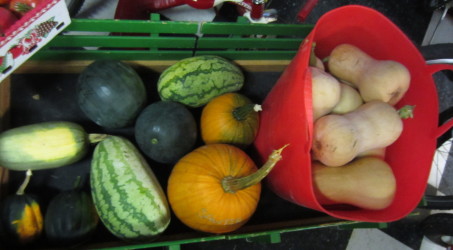 The Tigers lost yesterday even though Verlander pitched.  I really hope they pull one out today and win.  I hate to see them lose and cannot stand it if they do today.
Derby needs a haircut and I am dreading taking her to get it done.  The last haircut she got was so bad I don't want to do it again.  I hate cutting her hair myself it takes me over 2 hours and lots of fighting between the two of us.  She has been red pawed from at least 4 groomers.  She doesn't bite; her anxiety is just off the charts.
I am getting anxious about the Halloween clearance.  I cannot wait to start the hunt for all of the great stuff.  I'm really looking forward to getting glow sticks to hand out at the Christmas Lights Parade.  I think the kids would love to get glow bracelets and sticks instead of candy.  It's so dark the entire parade.
What are you saying 'So What?' to this week?
Disclaimer: I have never claimed to be any great writer. So any mistakes that are made are my fault. Sometimes I mix up names B, S, and P, but I think you can figure out who I am talking about. If you find any grammatical errors just fix it in your mind so it sounds right.