November 18, 2015
Comments Off

on Shock Shutter Review
Disclaimer:  I received this product for free or highly discounted in exchange for an honest review.  All thoughts and opinions expressed are mine.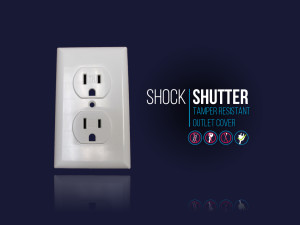 The Shock Shutter is an electrical outlet cover with a built-in Tamper Resistant (TR) shutter system.  The shutters prevent common household objects such as keys, paperclips, pins, forks, knives and screw drivers from entering the slots of the electrical outlet.  The shutter system is designed to only allow electrical plugs to enter.  The Shock Shutter prevents electrical shocks and keeps children safe.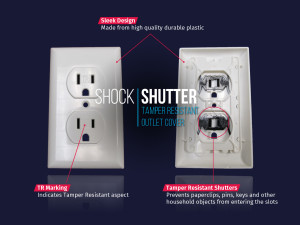 I had B install the outlet cover the day we got it.  We have safety plugs on every outlet in the house.  They are so difficult to get out when I need to plug something in.  I thought it would be great to have one outlet where I didn't have to worry about the safety plugs.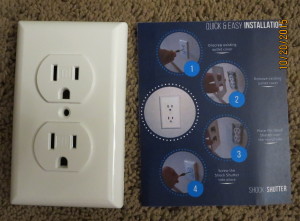 After B installed the outlet cover per the instructions he tried to plug the sweeper in and it seem to be catching on something and would not go in the entire way.  He took the Shock Shutter cover off and when we inspected the inner side of the cover you could see where the plug was getting stuck and damaging the mechanism that prevents household objects from entering the slots.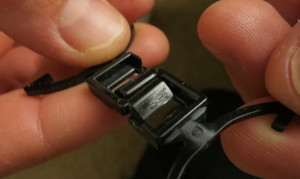 We decided to discontinue the use of the Shock Shutter and went back to using safety plugs.  I just didn't want to take any chances with P.  She is a very mischievous child and if I leave anything out that I do not want her to touch she will find it right away.
The Shock Shutter Outlet Covers are $2.50 each.  Click here to order your Shock Shutter Outlet Cover.  #shockshutter
I was chosen to review the Shock Shutter Outlet Cover through Tomoson.com.  Basically how it works is you select items you would like to review and if they chose you, the product is purchased through Amazon.com.  If you have a Prime Account with Amazon shipping is free and a coupon code is provided from the company making the product free or highly discounted.  In exchange they are looking for an honest review on their product.
Disclaimer: I have never claimed to be any great writer. So any mistakes that are made are my fault. Sometimes I mix up names B, S, and P, but I think you can figure out who I am talking about. If you find any grammatical errors just fix it in your mind so it sounds right.