September 27, 2016
Comments Off

on Shhh! It's Sunday
I am going to try something new and tell you what we are doing right at the moment that I am writing this, whether it is at 1am or 1pm on Sunday.  Just a quick snapshot into a day in our lives.
Currently….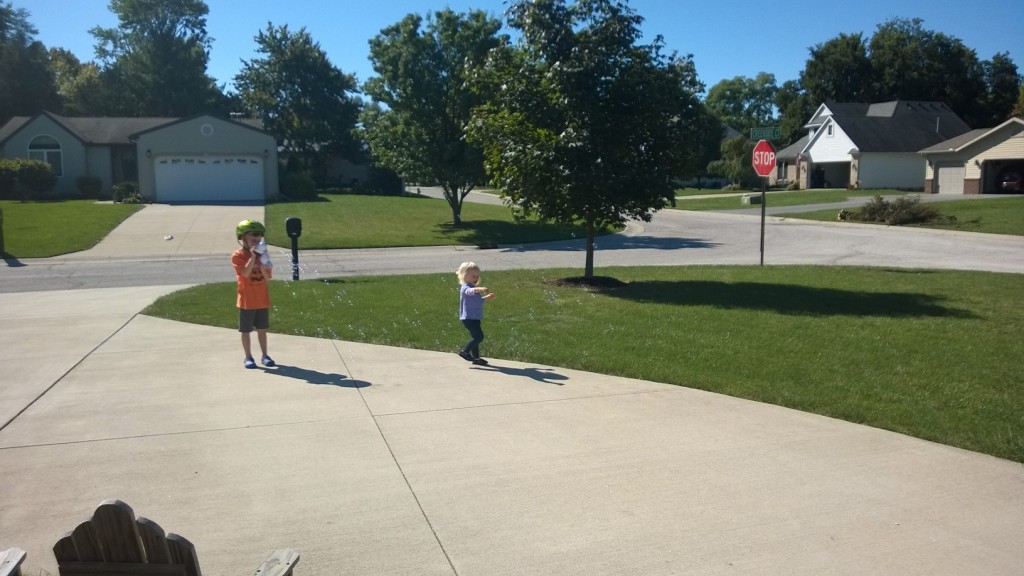 It is 11:15am
B is cutting down the bushes he pulled out last night with the truck.  These are bushes that have thorns all over them and he hates to trim them, so we took them out.  Brush pick-up is this week so we needed to get it done.
S is blowing bubbles with the new Snoopy bubble maker I got at Target yesterday for $3. 
P loves bubbles so she chased the bubbles all over the yard.  She tried to make the Snoopy bubble, but was more interested in the bubbles and popping them rather than making them.
I was helping B put the bushes in trash cans, play with the kids, and chase Dash out of the street.
Disclaimer: I have never claimed to be any great writer. So any mistakes that are made are my fault. Sometimes I mix up names B, S, and P, but I think you can figure out who I am talking about. If you find any grammatical errors just fix it in your mind so it sounds right.