February 13, 2016
Comments Off

on Saturday Sales
Saturday Sales
Saturday Sales is all about the great deals I found in-store or online.   I know this is only going to show you how much I actually do or don't shop.  I do find a ton of great deals online and even in the store.  So if I don't make any purchases you can see what I thought about purchasing in the past week.  Now that the clearance is gearing back up again at Target I am hopefully going to have some great finds.
Meijer
Last Sunday after B got off work he ran to all the Meijer in our area.  There are 6.  I am not sure how much he spent but I did get pictures of everything.  We were hoping the additional 50% off clearance would happen, but alas it didn't.  Items did get additional markdowns which made them 75% off.  While it is not as cheap as I would have liked, it is still as good of a discount as what I would get at the Target toy clearance.
Lego Creator-$5.00 (Reg $19.99) B got three of them.  Great for birthday gifts to give to S's friends.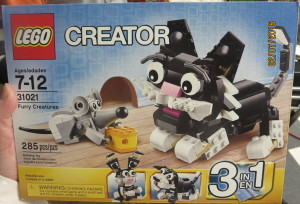 John Deere Monster Treads-$8.75 (Reg $34.99) B got these for S to either play with in the house or to take out into the sands and stones.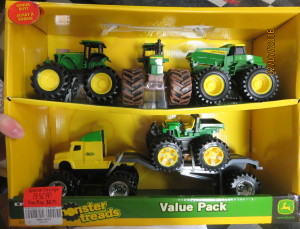 M2 Classic Volkswagen Bus-$5.00 (Reg $19.99) B got this for S because B loves old Volkswagens.  I think it might go in his Easter Basket.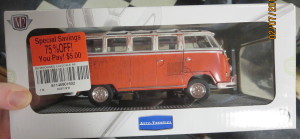 Minion Goggles-$2.50 (Reg $9.99) When B asked me about these I said sure go ahead and get them.  I totally was thinking swim goggles not just goggles you put on to wear for dress up!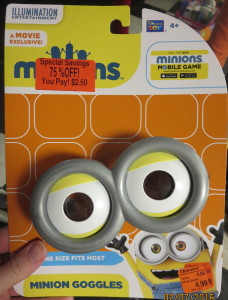 Shelby's Snack Shack-$5.00 (Reg $19.99) B got three of them.   S got this when he was younger and we loved to play it.  Even though his is now six, we still play it quite often. I plan on giving this to B's cousin for her birthday.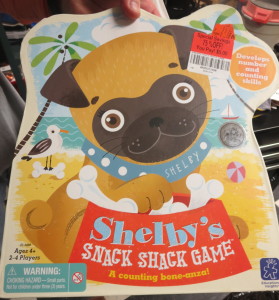 KidKraft Pastel Country Kitchen- $25.00 (Reg $99.99) B picked this up for our neighbor.  Baby L is only 3 months old but she is going to need a kitchen eventually.  KidKraft in my opinion is one of the nicest brands around, and to find a wooden kitchen at this price is just plain lucky.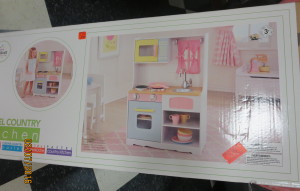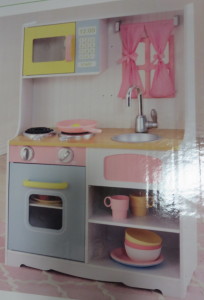 I guess if I do the math $5.00×3+$8.75+$5.00+$2.50+$5.00×3+$25.00=$71.25.  So B spent $71.25. Go figure he does plan on going to a few Meijer tomorrow to see if the Razor Vespa Scooters and Motorbikes went any cheaper.
Did you find any great deals this past week shopping?
Disclaimer: I have never claimed to be any great writer. So any mistakes that are made are my fault. Sometimes I mix up names B, S, and P, but I think you can figure out who I am talking about. If you find any grammatical errors just fix it in your mind so it sounds right.