June 15, 2016
Comments Off

on My Lovely Pet Animals Review
Disclaimer:  I received this product for free or highly discounted in exchange for an honest review.  All thoughts and opinions expressed are mine.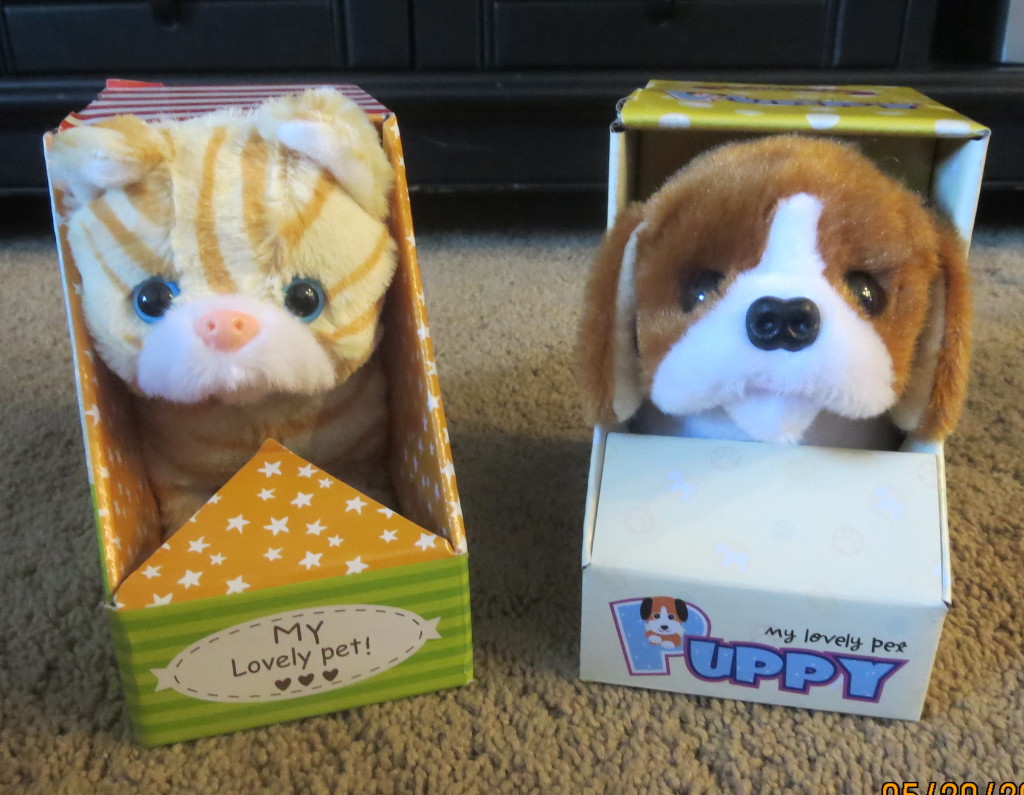 I got a My Lovely Pet Animals Plush Dog and Kitty for S and P.  The small kitty was so cute that I knew P would like it when she saw it.  There are three different colors to choose from brown/white, grey striped, and orange striped.  I chose the orange striped kitty because it was sooo cute.  When we got the kitty P was super excited about it and she took it out of the package all by herself.  When I put the batteries in the kitty, it was weird how you open the battery cover.  I got the batteries in but am not sure how secure the battery cover is going to be.  P laughed and played with the kitty.  Within five minutes of playing with it one of the back legs was broke and only three of the legs work.  The kitty itself actually was very cute it would take a few small steps, meow and then take really fast steps.  After the back leg was broken it just scooted around on its bottom.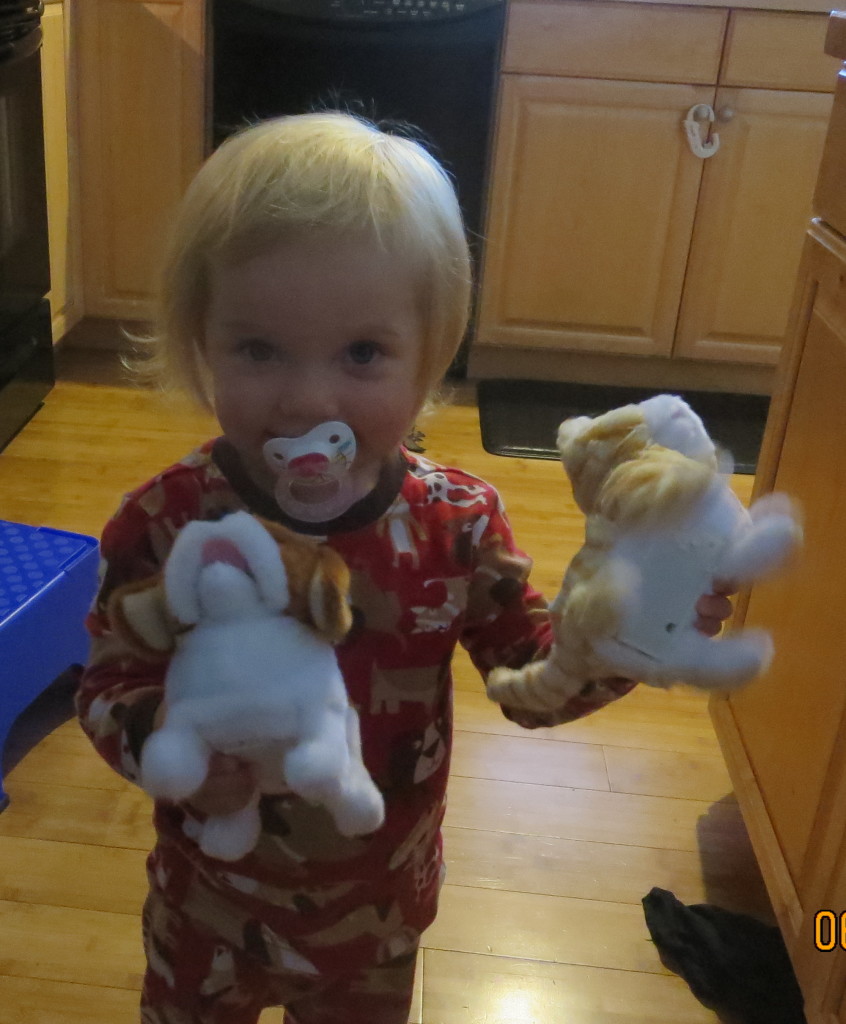 The My Lovely Pet Animals Plush Dog was just as cute and S loved it.  The dog comes in three different colors brown, light brown, and dark brown all with a white face and belly.  We chose the light brown dog.  S sleeps with a couple of small stuffed dogs so I knew he would like this to play with when he is awake.  This dog was nothing like the cute little kitty.  It had a constant yap that was pretty loud.  It just walked all over the place.  The kids had fun chasing it around and playing with it.  I was happy when they turned the dog off.  The bark was little much for me.
The My Lovely Pet Animals Dog and Kitty range in price from $9.99-10.99 depending on color on Amazon.com.  Click here to order your Lovely Dog and here for your Lovely Kitty.  #walkingdog  #cutedog
I was chosen to review the My Lovely Pet Animals Dog and Kitty through Tomoson.com.  Basically how it works is you select items you would like to review and if they chose you, the product is purchased through Amazon.com.  If you have a Prime Account with Amazon shipping is free and a coupon code is provided from the company making the product free or highly discounted.  In exchange they are looking for an honest review on their product.
Disclaimer: I have never claimed to be any great writer. So any mistakes that are made are my fault. Sometimes I mix up names B, S, and P, but I think you can figure out who I am talking about. If you find any grammatical errors just fix it in your mind so it sounds right.