November 26, 2015
Comments Off

on My Black Friday List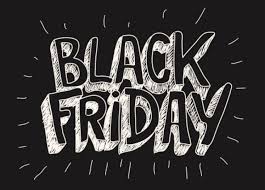 Every year right after Halloween I start searching the Internet to see if I can find Black Friday ads that have been leaked.  They trickle in slowly but surely.  Companies are trying to beat people from leaking the ads by releasing their ads even earlier.  The funny thing about it all is the ads are usually leaked by employees from the company.  When I worked retail we would get the ads about 3-4 weeks before they were effective (all year long).  So when we saw the Black Friday ad we always premade our list for that store.  If the companies don't want the ads leaked then don't give them to employees to check out earlier than necessary. Duh!
I look at all the ads when I actually get the paper on Thursday, but only check out the stores I am interested in online.  I check the paper ads because I will take them with me to get stores to price match the ads.  The stores that I always check out are Wal-Mart, Target, Kohl's, Menard's, Meijer, and Toys R Us.  I check out all the stores ads and if I can get them at Wal-Mart I do, and get a price match.  I avoid Toys R Us at all costs, but check the ad out to find the good deals.
Key to understand my list
WORD -Item I want but will probably not get

Blue

-Really want to try to get

Red

-Notes
Black-On the list and will probably get if available when B goes to the store
Wal-Mart-Starts Thursday at 6 pm
pg 3-Samsung 32" Class Smart TV-$198

I really want a new TV for our bedroom.  We bought our first flat screen in 2007 and it is now the fuzziest TV we own.  If I am going to get a new TV it has to be a Smart TV.

pg 4-Samsung Galaxy Tab 3 Lite 7.0 Android Tablet 8 GB-$79

Better deal at Meijer

pg 4-Toshiba Portable 1 TB Hard Drive-$49

This is a great price and I could use another back-up.

pg 12-Kids Storybook-$6
pg 18-VTech Chug & Go Railroad-$25

B's parents and sister have the VTech Smart toys covered

pg 21-

Rubbermaid Easy Find Lids 34 pc. Food Storage Set-$7.50

pg 21-

Pyrex Bake-n-Store 24 pc. set-$19

pg 24-30" Storage Ottoman-$29

B wants the one from Menard's instead

pg 24-

Full-length mirror w/ Jewelry Storage-$69

pg 26-

Boys Character 2 pc Sleep Set-$4.75

pg 27-

Boys Character Briefs, 3 pack-$3

pg 29-

Ladies DF by Dearfoams Slippers-$7

pg 30-

Men's Realtree/Mossy Oak Crew Thermal-$6.50
Meijer-Starts Friday at 6 am
pg 1-Samsung Galaxy Tab 3 Lite 7" 8 GB-$79.99 plus $20 to spend on your next shopping trip

Best deal for a tablet, only if B wants it for himself.  My Nook is good enough for me.

pg 2-Hanes 6 pk socks-$1.49-$3.99

S and I could use some new socks.

pg 12-Pyrex 10 pc set-$9.99
pg 27-Command 3M Products-Buy 1 Get 1 Free (Have $2 coupon on any 3M product)
pg 32-Samsung Galaxy Tab 4 7 " 8 GB-$119.99 plus $30 to spend on your next shopping trip
Menard's–Starts Friday at 6am
pg 1-6 hr-35×44 Giant Pet Bed-$8.95
pg7-6 hr-Companion Gear Paw Print Keepsake-$1.99 x 6

B said they are too small to make the kid's handprints.

pg 8-6 hr-Uniden Waterproof Speaker-$4.99
pg 8-6 hr-

Xtreme

Audio Pod-$6.49

Plays SD cards.  Love the ones we bought in previous years.

pg 13-2 day-5 pk Magnetic Spice Rack-$4.99
pg 14-2 day-Kids Character Flip Hats-$3.99
pg 17-2 day-

Bonded Leather Storage Bench-$79

Only if it is black.
Target-Starts Thursday at 6 pm
pg 11-Janet Evanovich Tricky Twenty-Two-$15

If I got it would be a price match at Wal-Mart

pg 15-Shockwave Marble Mania-$17.99

Got a different set at Costco for S's birthday

pg 26-Pyrex 18 pc bakeware set-$18

Better set and deal at Wal-Mart

pg 30-Circo Flannel Sheets-$16.99

Only getting if I can buy online.  They are by far the comfiest and nicest flannel sheets we have ever bought.  I have bought other brands but these outlast, are cheaper, and much softer.
Kohl's-Starts Monday
pg 41-Maidenform Bras-$14.99
pg 42-Dana Buchanan Lexi Tote-$24.99
I made this purchase on Monday and got 5 new bras, one black bag, and a t-shirt.  My total after an additional 15 % was $112  with $30 back in Kohl's cash.
Toys R Us-Starts on Monday
pg 13-Hot Wheels 6-Lane Raceway-$49.99
pg 18-Samsung Galaxy Tab 3 7" Lite-$79.99

Better deal at Meijer
B purchased the Hot Wheels track on Monday night for $49.99.  He has previously bought two of these.  The first he got for $79.99 and the second he got for $69.99.  This was such a deal that he did buy a third and returned the first two.  We basically saved $80.  The first one B bought in the store the other two were delivered to the house for free because they have free shipping if you spend over $19.
Here is my list for Black Friday.  I gave this to B and what we get will all depend on him.  B and I used to go out together and stopped once I was pregnant with S.  S and I went one year with B and it was a fun and easy experience.  It is way too much for us to take both kids so I stay home with them and B battles the crowds.  This is the only time when B will volunteer to go and hunt for all the deals.  I think he really loves shopping on Black Friday just to see what he can find.
Disclaimer: I have never claimed to be any great writer. So any mistakes that are made are my fault. Sometimes I mix up names B, S, and P, but I think you can figure out who I am talking about. If you find any grammatical errors just fix it in your mind so it sounds right.