June 3, 2016
Comments Off

on Moms Meet Horizon Organic Mac & Cheese Products Review
I applied through Mom's Ambassador to try this product and review it with my mom group.   All thoughts and opinions are mine.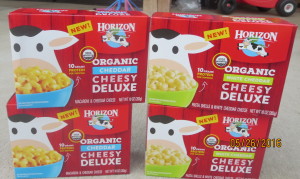 At Horizon we know how much you care about feeding your family because we're parents, too.  That's why we support the organic movement and keep our foods as wholesome as they are delicious.  You know Horizon from the dairy case, but now the family favorite brand has expanded to mac and snacks—all with the goodness of organic ingredients.  Now you can enjoy the organic goodness of Horizon in mac and cheese, sandwich crackers, apple crunchers, squeeze pouches and more.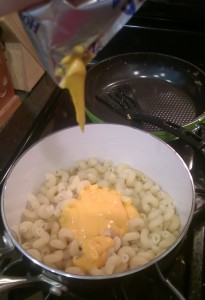 I was excited to open this box and see what was included.  There were several boxes of mac and cheese in different varieties, a few coupons for free products, and a ceramic bowl and spoon.  I wasn't sure what I was going to do with the bowl and spoon but couldn't wait to make the mac and cheese for the moms and kids in my group.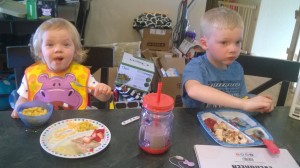 Here are some facts on Horizon Organic Mac and Cheese products:
Kids will love the cheesy taste and creamy texture of Horizon's Organic Cheesy Deluxe Mac & Cheese, and you'll love that every serving has 10g of protein and is made with whole wheat pasta and real Horizon Organic cheese.
Horizon's Organic Cheesy Deluxe Mac & Cheese comes in two yummy flavors—Cheddar and White Cheddar.
Like all Horizon products, new Organic Cheesy Deluxe Mac & Cheese is made with no artificial colors, flavors, or preservatives and we do our best to use simple recognizable ingredients.
Horizon is proud to be part of the National Organic Program, which prohibits the use of GMOs.
The suggested retail price for Horizon's Organic Cheesy Deluxe Mac & Cheese is $3.99.
The Horizon Organic Deluxe Mac and Cheese is sold at Earthfare, Harris Teeter, HEB, Meijer, Safeway, Sprouts, and ShopRite.  To find a retailer near you visit horizondairy.com/store-locator.  Thankfully we have a Meijer near us so finding the product was not a problem.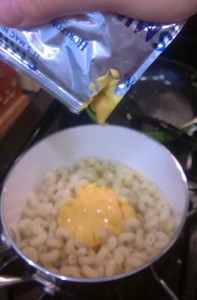 I tried to be different when it came to the sampling for the group and had toppings that could be added to the mac and cheese to make their own deluxe version.  There were bacon bits, chives, ketchup (it is a must for my son and husband), broccoli, and even some cubed ham.  It was no surprise that the kids did not want any of the toppings on their mac and cheese.  Of course, my son was the only one to add ketchup to his.  The moms added a variety of different items creating a ton of combinations.  I added some bacon to mine and it really added to the flavor.  When I was making the mac and cheese you could barely tell the difference between the white and cheddar.  Because there are no artificial colors there was nothing to give the cheddar that orange color we are so used too.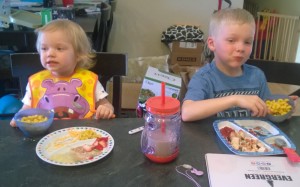 There weren't any leftovers, but I did end up doing a little giveaway.  The most with the most creative combination that could get their child to try it would win a box of white and cheddar mac and cheese along with the ceramic bowl and spoon that were included.  Of course, my son would not even try anything with his mac and cheese, but a few of the kids really were adventurous.  We had the kids try bacon, broccoli, and chives, and another tried ham and chives.  I was impressed with both selections and all the moms agreed that the bacon, broccoli, chives combination was by far the best.  I was very happy trying the Horizon Organic Mac and Cheese with my friends and their children.  This is something that I think many will try again.
Disclosure: I received this product for free from the sponsor of the Moms Meet program, who received it directly from the manufacturer.  As a Moms Meet blogger, I agreed to use this product and post my opinion on my blog.  My opinions are all my own, and do not necessarily reflect the opinions of May Media Group LLC or the manufacturer of the product. 
Disclaimer: I have never claimed to be any great writer. So any mistakes that are made are my fault. Sometimes I mix up names B, S, and P, but I think you can figure out who I am talking about. If you find any grammatical errors just fix it in your mind so it sounds right.