April 18, 2016
Comments Off

on Keeva Body Wash and Hair Conditioner Review
Disclaimer:  I received this product for free or highly discounted in exchange for an honest review.  All thoughts and opinions expressed are mine.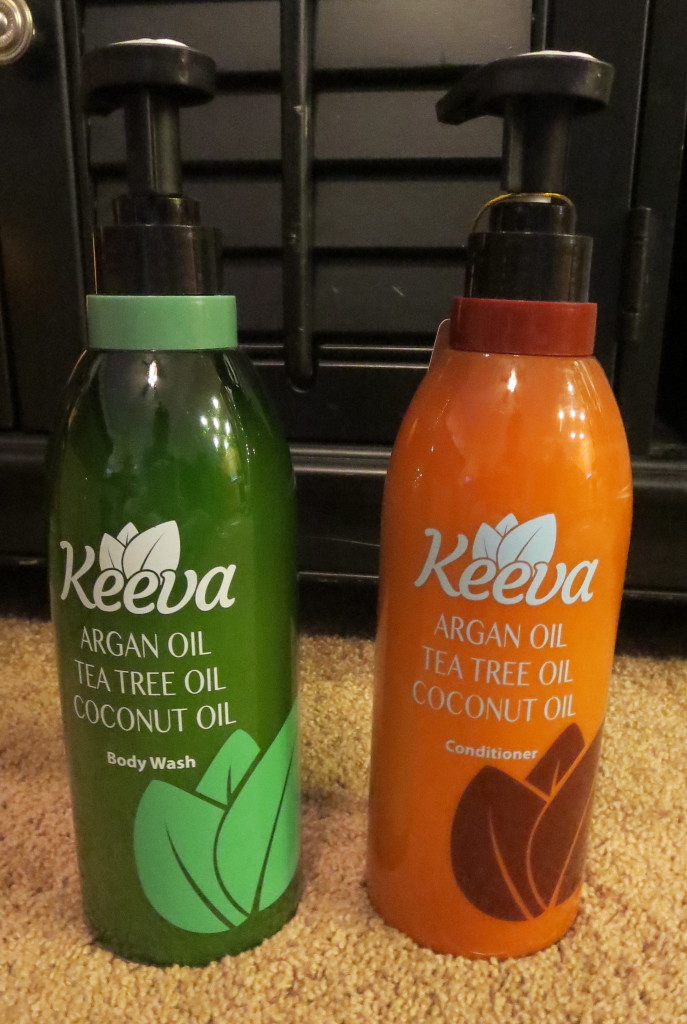 I was given the opportunity to try the Keeva Body Wash and Hair Conditioner and was excited to try them both.  They are each made with 3 essential oils Tea Tree, Argan, and Coconut.  I loved the size of the bottles when I opened the box (28 fl.oz.), but was bummed when I looked at the ingredients on the back and discovered that none of the three oils were listed.  There are parts of coconut oil listed which I guess would make coconut oil part of it in a roundabout way.  With all that being said I did notice some differences after using them.
The Keeva Body Wash was highly fragrant.  It did not at all smell like tea tree oil (which was not unexpected after reading the ingredients.).  Tea tree oil has a very strong smell.  I did not mind the smell of the body wash and decided to use it.  Not knowing what it would do to my skin as far as drying it out or making it breakout I only used it once a day.  I used a kognac sponge when applying the body wash and used it on my face, chest, and back.  I noticed a slight improvement in my skin.  It also made my skin shiny.  It was almost like a glow.  I have had fewer blackhead and blemishes.  So even though it doesn't list tea tree oil or argan oil in its ingredients I am going to continue to use the product.  Any improvements are all I have ever wanted.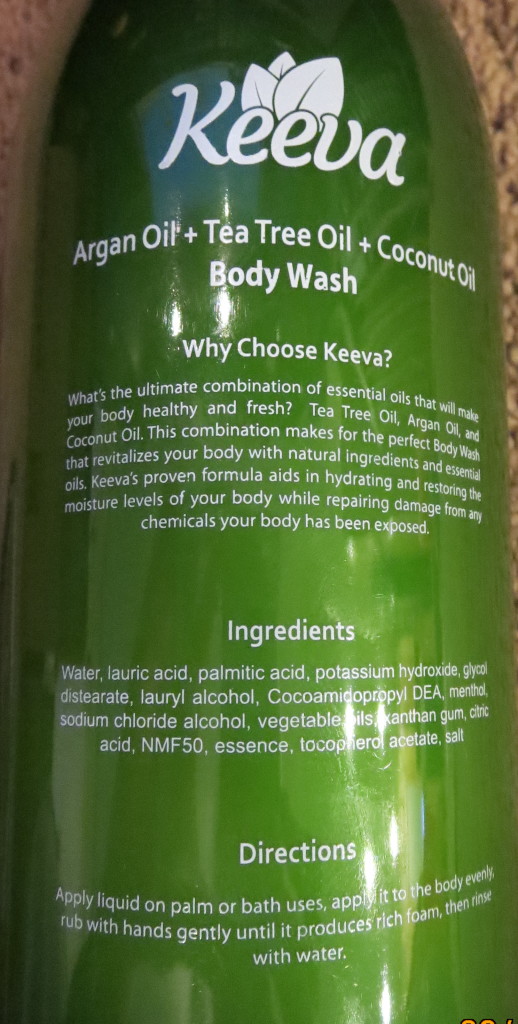 The Keeva Hair Conditioner also had a fragrance.  I did not mind the smell of the conditioner.  I have long hair that goes down to the middle of my back, so tangles are always an issue.  I like to be able to brush my hair after it is washed and be able to go right through it.  With this conditioner I have had problems with getting my hair brushed and not finding tangles.  They are not hard to get it out, but it is not something I like after conditioning my hair.  I stopped using this every day and only now every other day.  I use my other conditioner on the other days to ensure my hair stays to the point of not being tangled.  I do not plan on continuing to use this after the bottle is gone, but will finish the remaining amount.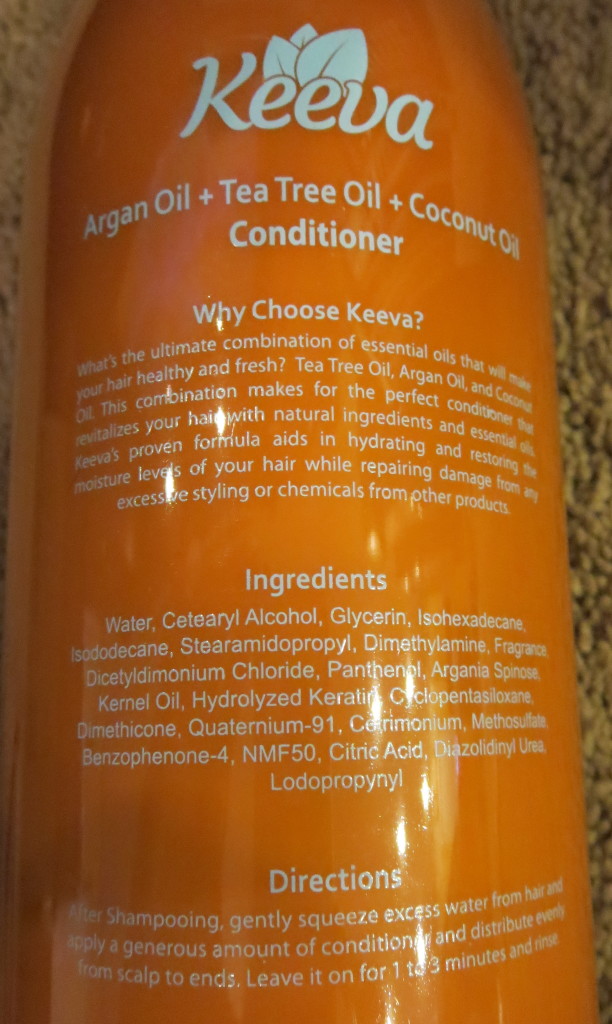 The Keeva Body Wash and Hair Conditioner are only $19.95 each on Amazon.com.  Click here to order Keeva Body Wash and here to order Keeva Hair Conditioner.  #keeva
I was chosen to review the Keeva Body Wash and Hair Conditioner through Tomoson.com.  Basically how it works is you select items you would like to review and if they chose you, the product is purchased through Amazon.com.  If you have a Prime Account with Amazon shipping is free and a coupon code is provided from the company making the product free or highly discounted.  In exchange they are looking for an honest review on their product.
Disclaimer: I have never claimed to be any great writer. So any mistakes that are made are my fault. Sometimes I mix up names B, S, and P, but I think you can figure out who I am talking about. If you find any grammatical errors just fix it in your mind so it sounds right.