September 30, 2016
Comments Off

on How to Plant Lucky Bamboo in Water!
Disclaimer:  I received this product highly discounted in exchange for an honest review.  All thoughts and opinions expressed are mine.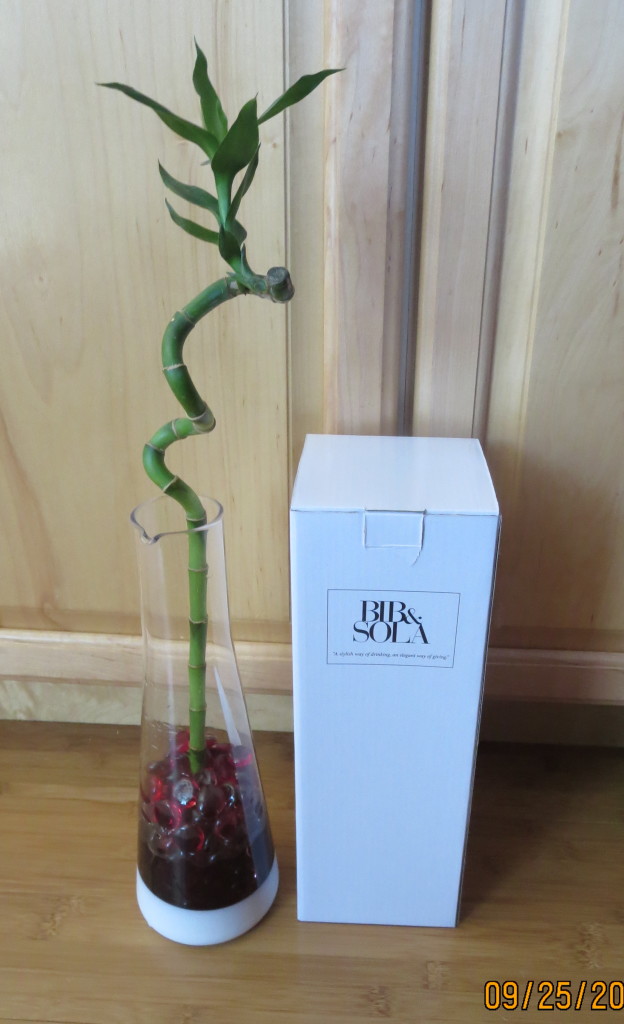 I got three decanters from Bib & Sola.  I really liked the way they looked.  I love drinking out of glass bottles and thought I would do the same with these.  Somehow I guess I didn't read everything because the decanter did not come with a glass top.  It is a tumbler that is sold separately.  I like my glass bottles to have lids so that I don't have to worry about things falling in the water or it taking on a taste of other food in the refrigerator.
We went to IKEA a few weeks ago and I got my first bamboo plant.  It is most commonly known as "lucky bamboo."  Lucky bamboo can be planted in soil or water.  I love the looks of these plants when they are in clear containers with colored glass rocks at the bottom.  I came across red "gems" (that is what S calls them) when I was organizing the toys present cabinet.  I knew the two would go together perfectly.   Since we have pops of red throughout our house as our "accent" color those glass colored rocks would be a perfect touch.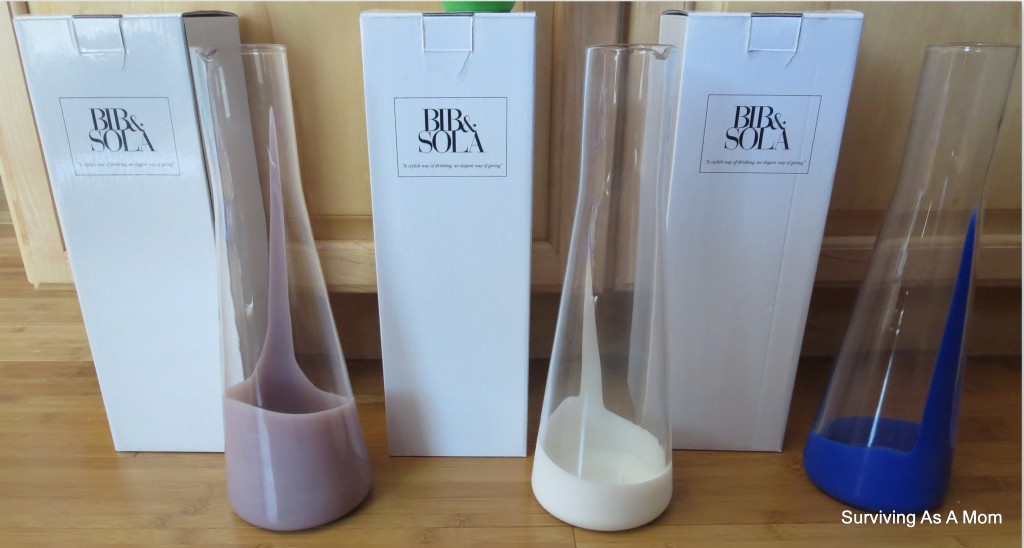 I received the Bib & Sola water decanter in blue, rose purple, and white.  There was not a ton of white on the decanter so I really liked the effect of it.  It is recommended when planting a lucky bamboo in water to use distilled water or tap water that has sat out over night to let the fluoride and chlorine evaporate.  S and P wanted to help in this whole process so I poured water into the decanter that I let sit out overnight and let them put the red glass stones in the decanter.  I wanted the water put in first because I was afraid they would break the decanter if they dumped the stones in too hard or fast.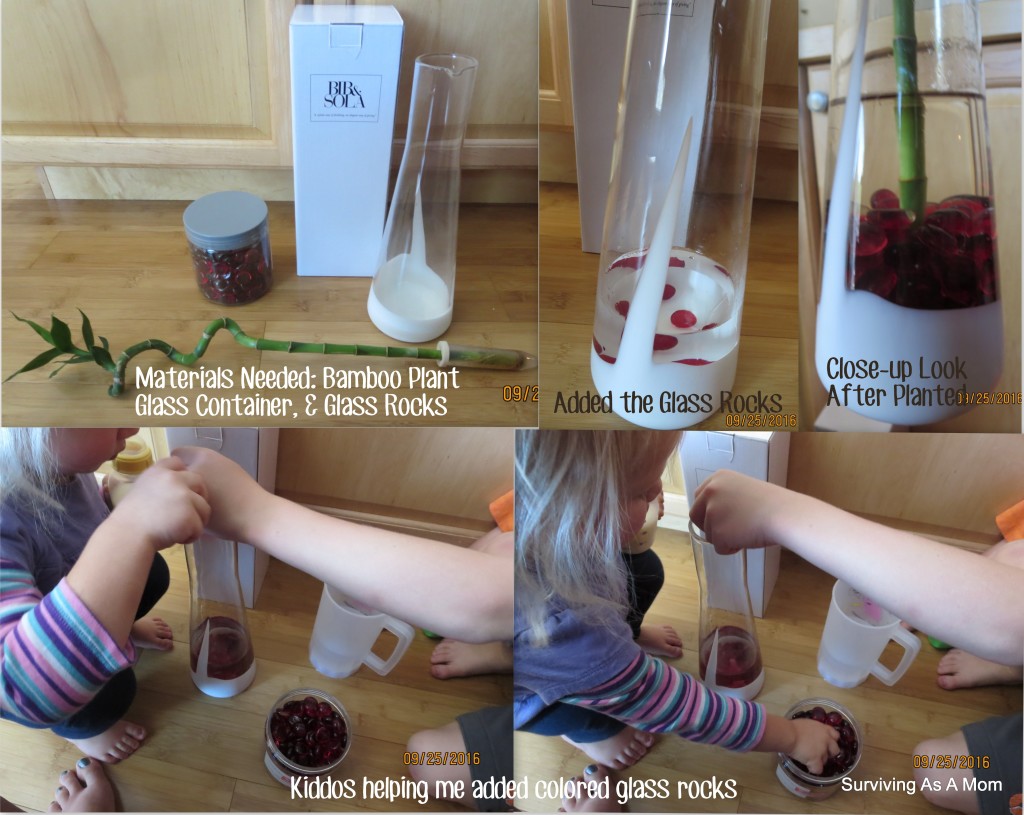 After the kids added some stones to the water decanter I stuck in the bamboo plant and then had the kids put more stones around the roots and plant to hold it upright.  I thought it would take the whole container of glass stones, but we only ended up using about ¾ of the container.  I love the final product and how it turned out.  It is a great decoration that now sits on the lazy Susan on our kitchen table.
Bib & Sola Hand Blown Glass Water Decanters are made of handmade blown glass.  No two are alike.  The decanter is a great way to drink water and not use plastic which is the goal of Bib & Sola.  Each decanter holds 1.2 L of liquid which is about 4-5 drinking glasses.  The decanters come in 7 different colors, black, blue, orange, red, rose purple, white, and yellow.
The Bib & Sola Hand Blown Glass Water Decanter is $72.00 on Amazon.com.  Click here to order the Bib & Sola Hand Blown Glass Water Decanter. #AestheticActivism
I was chosen to review the Bib & Sola Hand Blown Glass Water Decanter through Tomoson.com.  Basically how it works is you select items you would like to review and if they chose you, the product is purchased through Amazon.com.  If you have a Prime Account with Amazon shipping is free and a coupon code is provided from the company making the product highly discounted.  In exchange they are looking for an honest review on their product.
Disclaimer: I have never claimed to be any great writer. So any mistakes that are made are my fault. Sometimes I mix up names B, S, and P, but I think you can figure out who I am talking about. If you find any grammatical errors just fix it in your mind so it sounds right.