February 2, 2016
Comments Off

on House Party-Turbo Tax You House Party Review
Disclaimer: No compensation was received for this House Party Kit.  All thoughts and opinions are all my own.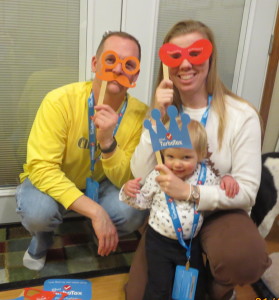 I recently was selected to host a Turbo Tax You House Party from www.HouseParty.com.  I decided to have the party on the designated day of Saturday, February 7th.  Of course I had to dive right in and open the box to see what was included in the kit.
I had to invite at least 10 guests to the party.  Inviting 10 people is not hard. I was selected to host this party last year, so knew what to expect.  Well I was thrown a curve ball and my entire family got the stomach flu when we planned to have the party.  We had to reschedule the party and not everyone was able to attend.   Everyone (adult) who attended received a gift card with a code on it to get 50% off of Turbo Tax.  Those who were not able to attend were still given the Turbo Tax 50% gift card.  The bonus for me was because I was hosting this party I was going to get a code to get Turbo Tax for free!
The party pack included the following: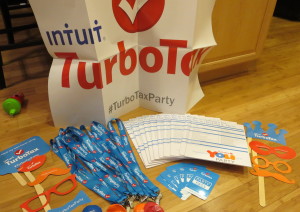 10 gift cards with a 50% off code for Turbo Tax
Props for pictures
10 folders to help you organize and store information for taxes
10 Lanyards to wear and hang the gift cards from
Poster to hang for decoration
Balloons to liven up the party
I didn't really do any set-up for this since I was having the party later than originally scheduled.  What I did end up doing was having each family be silly and take family pictures using the photo props that were provided.  My party guests were thrilled with receiving the discount for Turbo Tax and could not have been happier.  The kids had a blast playing with the balloons.  It really didn't matter that we kept it low-key.  Since it was low-key we were able to sit and chat.  By it being a smaller group it was easy to discuss the benefits of using Turbo Tax and being prepared to file taxes.  In a larger setting we may not have discussed it all in so much detail.  I guess that curve ball ended up being a home run for us!
Disclaimer: I have never claimed to be any great writer. So any mistakes that are made are my fault. Sometimes I mix up names B, S, and P, but I think you can figure out who I am talking about. If you find any grammatical errors just fix it in your mind so it sounds right.