November 8, 2013
Comments Off

on Foto Friday
Foto (Photo) Friday is my show and tell of pictures from the last week.  It was a slow week taking pictures.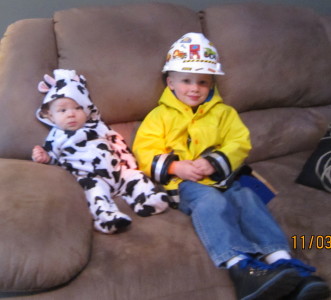 Before we went to my mom's to hand candy out to trick-or-treaters, we stopped over at the neighbors and to show them S's outfit.  Baby A was dressed as a baby cow.  How cute does he look?  I loved it and could not get enough of him.  We had to get a picture of them together.  I think this will be a long time tradition of getting there Halloween pics together every year.
Believe it or not I took hardly any pictures this week.  My camera battery died and I set it on the charger and forgot about it for a few days.  The pictures I have taken this week I already used on post, like S in his Halloween costume trick-or-treating and all the great finds I got of Halloween items at Target this past week.  So this week I only have the one photo to share.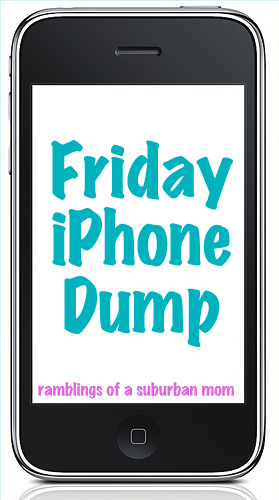 I am linking up with Jen @ Ramblings of a Suburban Mom.  She does iPhone Dump and I do Foto Friday.  So pretty close!
Disclaimer: I have never claimed to be any great writer. So any mistakes that are made are my fault. Sometimes I mix up names B, S, and P, but I think you can figure out who I am talking about. If you find any grammatical errors just fix it in your mind so it sounds right.