October 30, 2013
Comments Off

on Wild Wednesday
Wild Wednesday is about all the crazy or unbelievable things that have happened in the last week to me, in the news, pop culture, etc.
Since last Wednesday here is what has happened:
We went on a mini-vacation completely focused on S and his love for trains.  That is true love for a child when you go on a vacation just to see something they love and you find completely BORING!!!!  For me, trains are boring.  I like riding them, but to walk around and look at train displays and more not so much fun.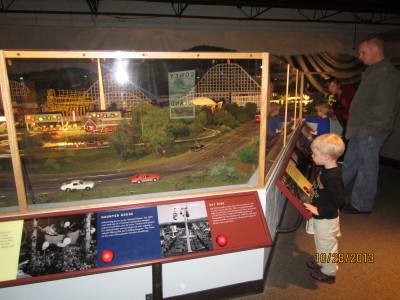 Awkward. is back on and I am loving it.  Last night was the second episode of the second half of the season.  I love this show.
Did Chris Brown really get in trouble for assault again?  When is everyone going to get the hint about him and stop making him so popular?
Thanksgiving weekend Starz and Encore are having free preview weekend.  Awesome, cannot wait to DVR some new movies to watch.
I still cannot believe it took me over 4 years to finally get a cute haircut on Derby that I love.  B and I are just sitting here remarking about how cute she looks and LOVE IT!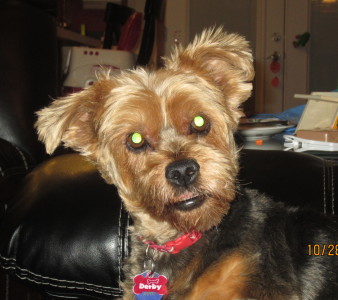 I told S we are going to see my Uncle this coming weekend and he asked which one.  When I told him Uncle F, he said, "The one with the orange tractor or one that walks?"  Somehow he does not realize it is the same person.  When we go to his house he has an orange tractor and when he comes in town he always takes S for a walk.  He has associated it as two different Uncle F's.
Disclaimer: I have never claimed to be any great writer. So any mistakes that are made are my fault. Sometimes I mix up names B, S, and P, but I think you can figure out who I am talking about. If you find any grammatical errors just fix it in your mind so it sounds right.