December 30, 2016
Comments Off

on Wild Wednesday
Wild Wednesday is about all the crazy or unbelievable things that have happened in the last week to me, in the news, pop culture, etc.
Since last Wednesday here is what has happened:
I have officially come down with P's cold. It is crazy when I get her colds. Somehow I just assume I am immune from her colds and when I get them I am always surprised.
I got P some hair bows and to wear for the Christmas season and into the winter. She happily obliged and did a great job modeling them. Now if I can just get my Mowgli to wear them with outfits and out and about. The ICObuty 8pcs 3 inch girl Christmas Hair Bow Clips are $6.99 on Amazon.com. https://www.amazon.com/dp/B01H9R2DKG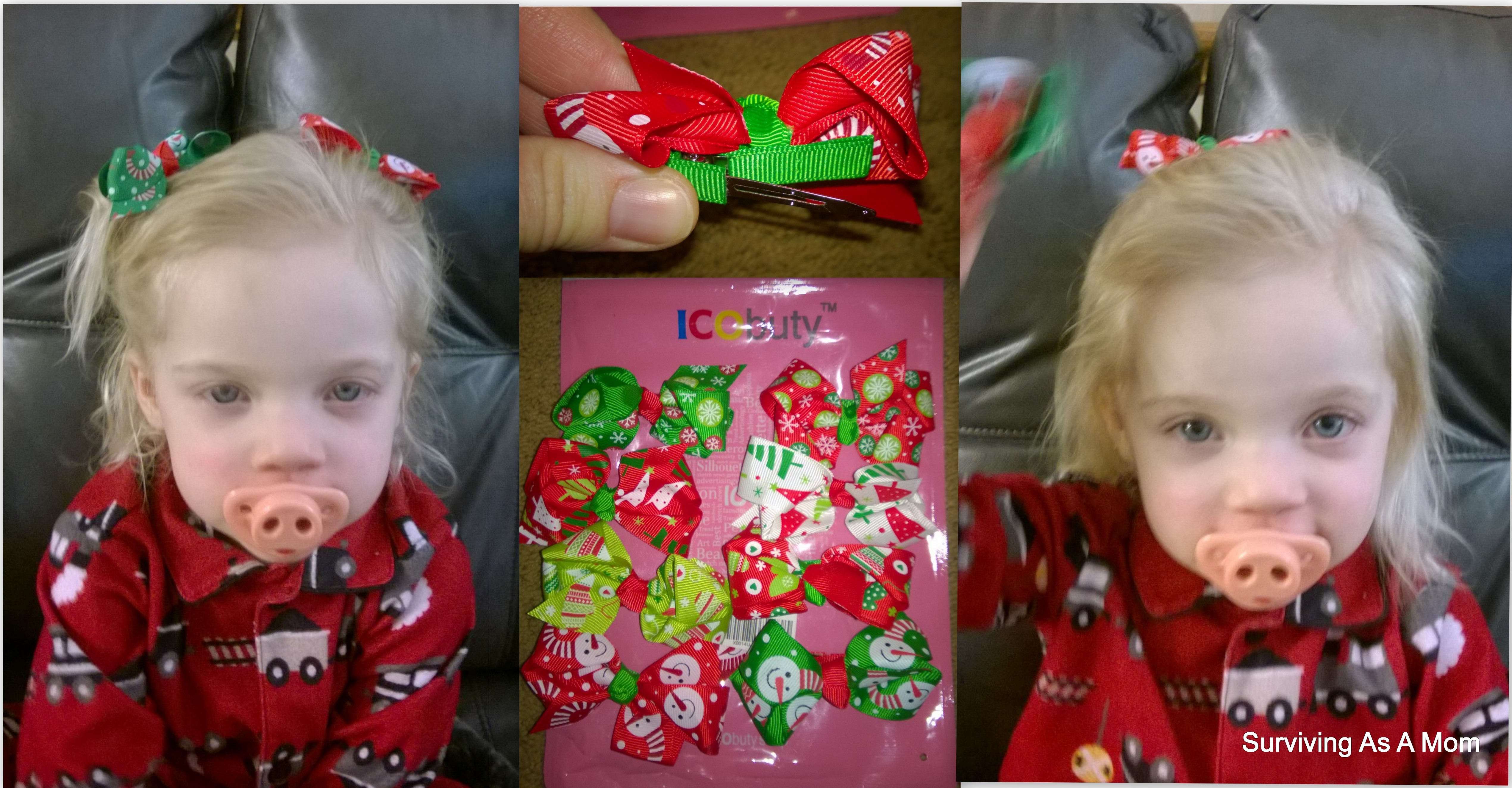 I had to trick P into taking her medicine tonight by telling her I was going to give her the stink bug I just killed if she didn't drink her medicine. She did it as fast as she could. It was the best she has taken her medicine in days.
We got the living room moved around with the new furniture and organized all the toys upstairs. I love the way it looks and cannot wait to take some good pictures to show. We didn't get to work on any other rooms because of P being so sick but at least we got one done.
Disclaimer: I have never claimed to be any great writer. So any mistakes that are made are my fault. Sometimes I mix up names B, S, and P, but I think you can figure out who I am talking about. If you find any grammatical errors just fix it in your mind so it sounds right.