May 31, 2016
Comments Off

on Troubled Tuesday
Troubled Tuesday is basically my complaint day to complain about all the troubles I have, which could range from what is happening on TV shows to who knows what.
I am so tired typing this.  I just want to finish it so I can go to bed.  How sad is that?
I finished the second season of Netflix Bloodlines.  I was hugely disappointed and recommend not even wasting your time with the first season.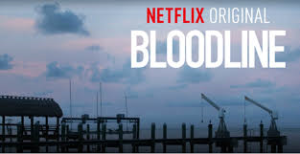 I am pretty upset about Harambe being shot at the Cincinnati Zoo.  If you don't know what I am talking about just Google Harambe Gorilla Cincinnati Zoo and you can read what I am talking about.
The past four nights I have fallen asleep on the couch.  I am just too tired and comfortable laying on the couch.  It is one of my favorite places to sleep even if it is uncomfortable.
Dash continues to try to sneak out of the house.  Yesterday I spent 10 minutes trying to get Dash back so he didn't escape.
What is troubling you?
Disclaimer: I have never claimed to be any great writer. So any mistakes that are made are my fault. Sometimes I mix up names B, S, and P, but I think you can figure out who I am talking about. If you find any grammatical errors just fix it in your mind so it sounds right.