Troubled Tuesday is basically my complaint day to complain about all the troubles I have, which could range from what is happening on TV shows to who knows what.
I still need to get my Easter decorations put away.  I love it when my house is decorated for holidays and now I have to wait till either Fourth of July or Fall.
P slept in on Sunday so I got a late start to the 90% Target Easter Clearance so I missed most of the good stuff.  I did get a little and I didn't miss anything that I needed because I didn't really need any of it.
P is still trying to kick these two colds she has simultaneously.  It has been getting the better of her, but hopefully this will be the last week.
I am binging on Game of Thrones.  I watched Season 2 over the weekend and am not really interested.  I have to turn the TV up really loud to understand what they are saying and still cannot follow all the different storylines going on.  I started Season 3 yesterday and am still trying to figure out what is happening.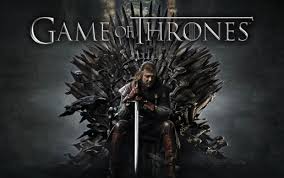 The last four days P has cried herself to sleep at naptime.  I have no idea why she fights the nap because when she does go down she sleeps for 2-3 hours.
S is obsessed with these Minecraft You Tube videos he watches.  He doesn't have access to YouTube (or so I thought).  He gets to it through a game he downloaded where he takes care of a cat.  He likes one particular channel and always refers to it to tell me what happen on the new episode.  If I don't want to hear about Minecraft I really don't want to hear about Minecraft videos.
What is troubling you?
Disclaimer: I have never claimed to be any great writer. So any mistakes that are made are my fault. Sometimes I mix up names B, S, and P, but I think you can figure out who I am talking about. If you find any grammatical errors just fix it in your mind so it sounds right.