Troubled Tuesday is basically my complaint day to complain about all the troubles I have, which could range from what is happening on TV shows to who knows what.
I have done it again.  I found a new TV show to watch and totally love it.  I discovered Reign. It is a CW show.  It is about Mary Queen of Scotland.  I love watching medieval times shows.  This show has me captivated and I do not want to watch any other shows.  It drives me nuts though that it is not historically accurate.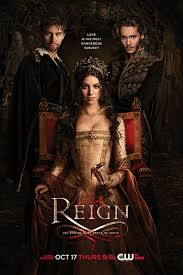 I have three laundry baskets sitting on the couch begging to be folded.
I have a ton of reviews that need to get done, but first I have to get pictures of all of them.
I am so easily distracted by the show Reign, that I have been working on this post for an hour and half and only have this little bit done so far.
I finally caved and bought a Bouncy Horse for P.  She loves it, but it is just one more toy added to the house.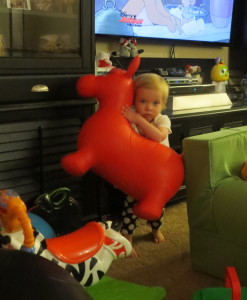 What is troubling you?
Disclaimer: I have never claimed to be any great writer. So any mistakes that are made are my fault. Sometimes I mix up names B, S, and P, but I think you can figure out who I am talking about. If you find any grammatical errors just fix it in your mind so it sounds right.